No matter who you are or where you live, odds are, the beach will be at least a small part of your summer days. Whether you live close to one or are just going on a trip, you'll need more than just a bathing suit to wear to the beach—you'll need full beach outfits.
Sure, it's easy to throw on a go-to bathing suit, but the real challenge is what you wear with it. Styling a bathing suit is no easy feat, but from breezy, linen shorts to terrycloth pieces á la Juicy Couture, there are dozens of outfits to wear with your bathing suit for a day on the water. We've all thrown on a T-shirt, jean shorts, and flip flops before, but this year, we're taking it a step further.
Toss your SPF, a bottle of water, and a towel into your beach bag, and get ready to be the best-dressed one at the beach this summer.
sunglasses / bikini top / bikini bottoms / tote / cover-up / flip flops
sunglasses / bathing suit / bag / cover-up / sandals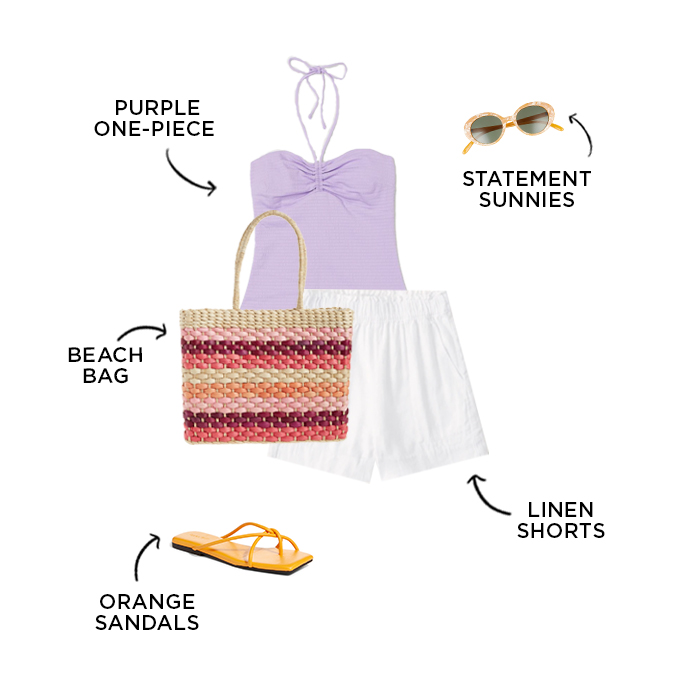 sunglasses / bathing suit / bag / shorts / sandals
hat / bikini top / bikini bottoms / beach bag / terry shorts / sandals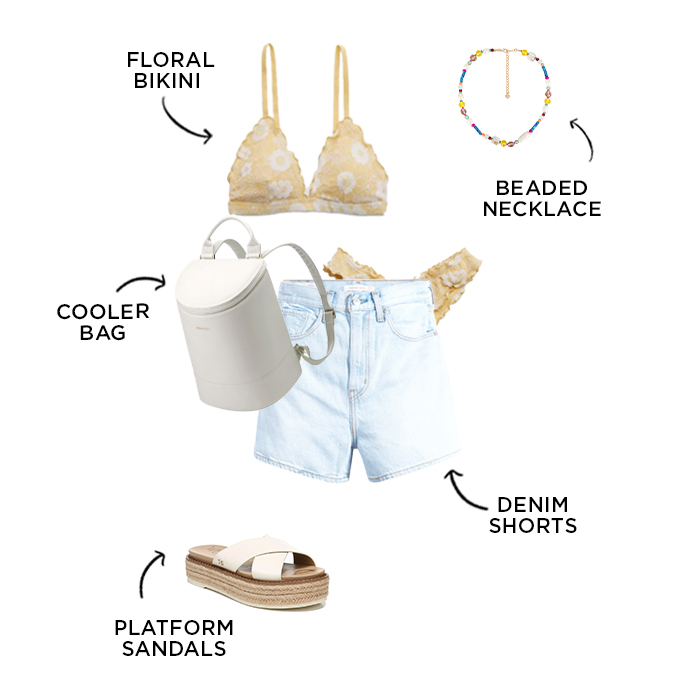 necklace / bikini top / bikini bottoms / cooler bag / shorts / sandals

hat / necklace / bikini top / bikini bottoms / sandals