Your bedroom is the room in your house that you probably spend the most time in, so it should be comfortable, practical, and relaxing. But, bedrooms are also an intimate expression of personal style, so nothing about yours should feel generic or cookie-cutter. Simply filling your bedroom with the requisite furniture will leave it feeling like it's lacking a soul and personality — and like it's not quite finished.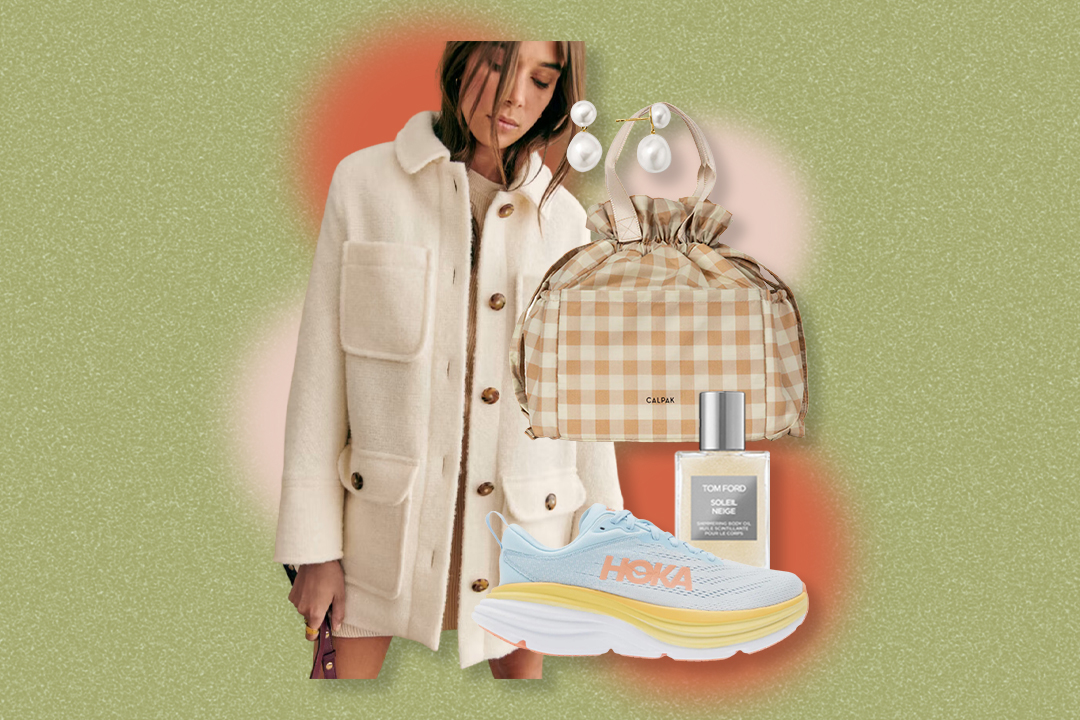 We've looked at a lot of photos of beautiful bedrooms, and when you study them, there are several key elements that they all have in common, despite the range of styles, sizes, and color palettes. These are the furniture and decor pieces that will help your bedroom feel pulled together and nail that desired finished look. We've listed those 10 must-have items below, and included tips for incorporating each of them, along with some of our favorites to shop so that you can take your bedroom design to the next level.
Source: Kelly Nutt Design
1. Well-Layered Bedding
Here's a no-fail formula for bedding that doesn't end with an excess of throw pillows: a solid quilt or matelassé (you can never go wrong with white, cream, or gray), a duvet or blanket folded at the foot of the bed (bring in pattern or color here, or stick with the same neutral tone), and three layers of pillows max (we love two big square shams behind a single lumbar pillow).
An easy trick for mastering color and pattern coordination without relying on the catalog set of matching pillows? Choose a pattern you love for one layer of pillows, and then pull out one of the secondary colors from that pattern for the pillows behind or in front of it, the blanket at the foot of your bed, or even your curtains. Repeating an accent color two or three times throughout the room is a sure-fire way to make the space look expertly pulled-together.
Source: Pink Peonies
2. A Comfy Rug
We can't think of a room that doesn't benefit from a large area rug, but in your bedroom, it should be a top priority. If your bedroom has wood or another hard flooring material, an area rug around your bed is a must for adding warmth (literally — imagine getting out of bed on a cold morning!) and coziness to the space. But even if your bedroom has carpet, a contrasting area rug can still add dimension and create definition within the space — layers will always help a room feel lived-in and complete.
Source: Casey Sanford Interior Design
3. A Mirror
Your daily beauty and wardrobe routines may happen completely within your closet and bathroom, but that shouldn't mean you neglect the utility of your actual bedroom, because it will likely affect the appearance as well. A large mirror above your dresser or a floor-length mirror leaning against the wall has obvious practical purposes, but either will also add a hint of glamour to your space while reflecting light, making the space feel larger and brighter.
Source: Emily Henderson Design
4. A Headboard
Your mattress-on-the-floor days are in the rear-view mirror, but you might not be quite ready to invest in a whole bed. An easy way to get the look of a bed without the cost (or size) is a stand-alone headboard. Whether it's tufted velvet or rustic wood, a headboard will provide an eye-catching focal point while adding an extra layer of texture that contributes to that finished look.  
Source: Aimée Mazzenga for The Everygirl
5. Multiple Lighting Sources
Having the ability to layer the light in a bedroom is key, and that means having more than a single lamp on your bedside table. Plus, the actual light fixtures contribute to the overall style of your room — a pair of matching lamps flanking the bed will instantly make your room look more complete. Short on space? Try wall-mounted sconces or hanging pendants to free up your bedside surfaces.
Source: Style Your Senses
6. Nightstands With Storage
Speaking of bedside surfaces, it's easy to think about a nightstand only in terms of what the top can hold, but we think it's wise to opt for one (or two, if you have the space) that offer some hidden storage as well. If you have a Queen or King bed and the room allows, consider nightstands that are on the larger side (think 2-3 feet wide) to avoid unbalanced proportions of your bedroom's main furniture. A small chest of drawers or a console with both open and closed shelving will help eliminate extra clutter — the key to creating a beautiful (and relaxing) bedroom.
Source: Eye for Pretty
7. Artwork
Wall decor of any kind is the finishing touch that often ties everything in a room together, and the easiest place to start in the bedroom is over the bed. A single, large piece or a set of two or more frames will fill out what is almost always a bare space in the room.
Source: The Glitter Guide
8. Pretty and Practical Dresser Decor
Maybe you leave your jewelry, perfume, and makeup out on your dresser all the time, or perhaps you're more the type to keep everything away in a drawer or cabinet. Either way, there should be a balance of items on top of your dresser that are pretty and add to the overall style of the room (a bud vase, chic lamp, or small stack of books) and are practical and help organize your getting-ready essentials (a mirrored tray, jewelry box, or vase for makeup brushes). A completely bare dresser will look sterile; one that's disorganized and overfilled will look cluttered — finding a happy medium will add that just-right feeling to your entire room.
Source: The Happy Tudor for The Everygirl
9. Curtains
Curtains are one of our favorite form-meets-function decor items, and your bedroom will benefit from both features. Blackout curtains provide privacy and can turn even the brightest bedroom into a dark cave for an afternoon nap, but thanks to all the fabric options available, your curtains can also be an added layer of texture and color.
Source: Sarah Bradshaw for The Everygirl
10. An End-of-the-Bed Bench
We know not every bedroom will have room for extraneous furniture, but a slim bench that sits at the foot of your bed (or a pair of stools) won't take up much extra space and can make a big impact both aesthetically and functionally. When styled with a couple pillows or throw blanket, a bench will help make your decor look intentionally applied to the whole room, not just your bed.