Although it takes a bit of effort, we can all admit that there's something really satisfying about a perfectly put-together bed. Even spending that extra minute in the morning making it look less disheveled can elevate your bedroom scene. But today we want to take it a step further with layers, details, and textures! There's a simple formula that the pros use to make that flawlessly styled bed, with the perfectly placed pillows and expertly folded throws, and today we are sharing it! Here's how you can nab the bed of your dreams: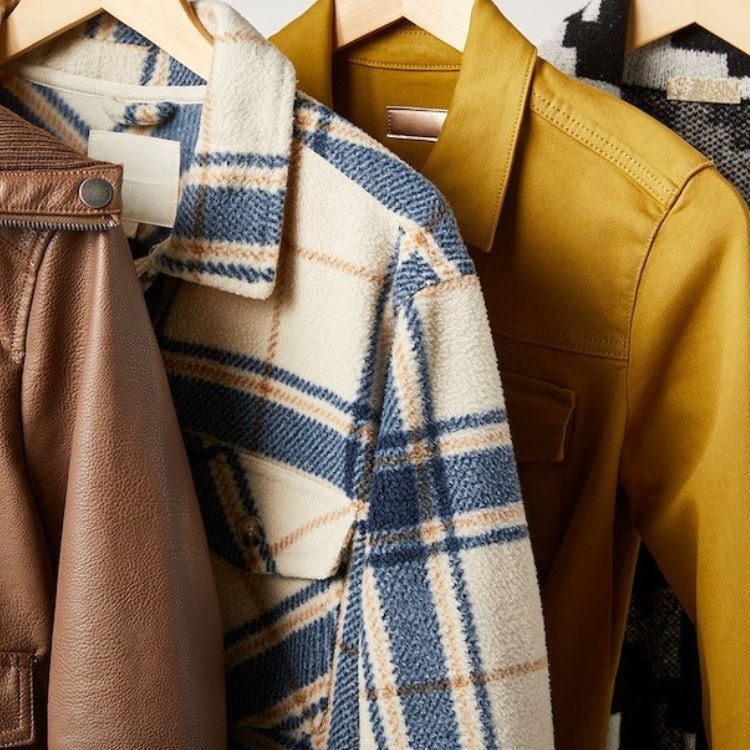 ...and it's wallet-friendly
Start With a Solid Foundation
As a general rule, we say buy the best you can afford! We spend a third of our life in our beds, so a great mattress, frame, and set of sheets are worth the investment. When it comes to sheets, the pros usually choose white — because it's classic, of course — but also because it provides a place where your eye can rest once you start layering on color, prints, and patterns.
Do The Top Sheet
Make sure to put the flat sheet in reverse (the finished side down) so that the softness envelops you when you get into bed. Also, the finished side will then be exposed when you fold the banding back. Ever wonder how to create those perfect hospital corners? Check out the expert folding tips here.
Layer Up
Regardless of the time of year, adding layers is key to having a styled bed that looks inviting and comfortable. Opt for neutrals and cozy textures, or play with patterns and colors to create some depth and contrast. Place a light cotton coverlet or quilt on top of the sheets followed by your duvet. A quick bed making trick: fold your duvet in half and then pull the top part back into thirds so you can show off all your pillows and layers. If it's winter, sleep under the duvet and use the quilt as an accent. In the warmer months, place the duvet at the foot of the bed or swap it for one that's more lightweight.
Play the Pillow Game
First the easy part: match your larger shams to the duvet and place those behind your day to day pillows (that match your sheet set). They tend to be bigger and fill the space closest to the headboard nicely. However, you can also stack them for a more modern look. When it comes to accent pillows there's no perfect number. Ultimately, it's what you're willing to move each night! We tend to gravitate to 3 — you can do 3 completely different pillows, 2 that match in size and color with 1 smaller one in front or, even one long lumbar.
Add the Finishing Touch(es)
Those final touches that pull the whole bed together? Well, a folded throw at the foot of the bed is a good start (or it can be casually draped along the side). It will really help pull together your color scheme or, at the very least, add in some gorgeous texture. Then put a little energy into cleaning up and styling your nightstands. Stack some books, lean a framed picture, or update your lighting. Even a few small accessories can help create that stylish bed space!
Style Your Bedroom
our favorite products to dress your bedroom