We all have our go-to skincare products that help achieve that lit-from-within glow like vitamin C serum or a go-to exfoliator, but what if I told you your skin's secret weapon could be in your kitchen? ICYDK, the food you eat affects your skin's health and complexion. And there's one superfood that reigns supreme for the flawless skin we all crave: cherries. They don't get props just for being tasty; they pack a one-two punch with their nutrient makeup and beauty benefits from the inside out. The cherry on top? They're in season as we speak. Ahead, skin experts explain the benefits of cherries for your skin and how to incorporate them into your skincare routines and diet.
Beauty Benefits of Cherries
Helps protect the skin against fine lines, hyperpigmentation, and damage
Cherries are chock full of antioxidants, namely anthocyanins and vitamin C. "These antioxidants help protect the skin against free radicals, which are unstable molecules that can damage cells and contribute to premature aging," explained Dr. Jake Woods, a board-certified dermatologist from the American Board of Dermatology and a dermatologist at Gya Labs. "By neutralizing free radicals, cherries can help maintain the health and appearance of the skin." The antioxidant that tops them all is vitamin C thanks to its added bonus of reducing the appearance of hyperpigmented dark spots, assisting in protecting against UV-induced photodamage, and stimulating collagen production. "Vitamin C plays a vital role in collagen synthesis, a protein that gives the skin its structure and elasticity," Dr. Woods agreed.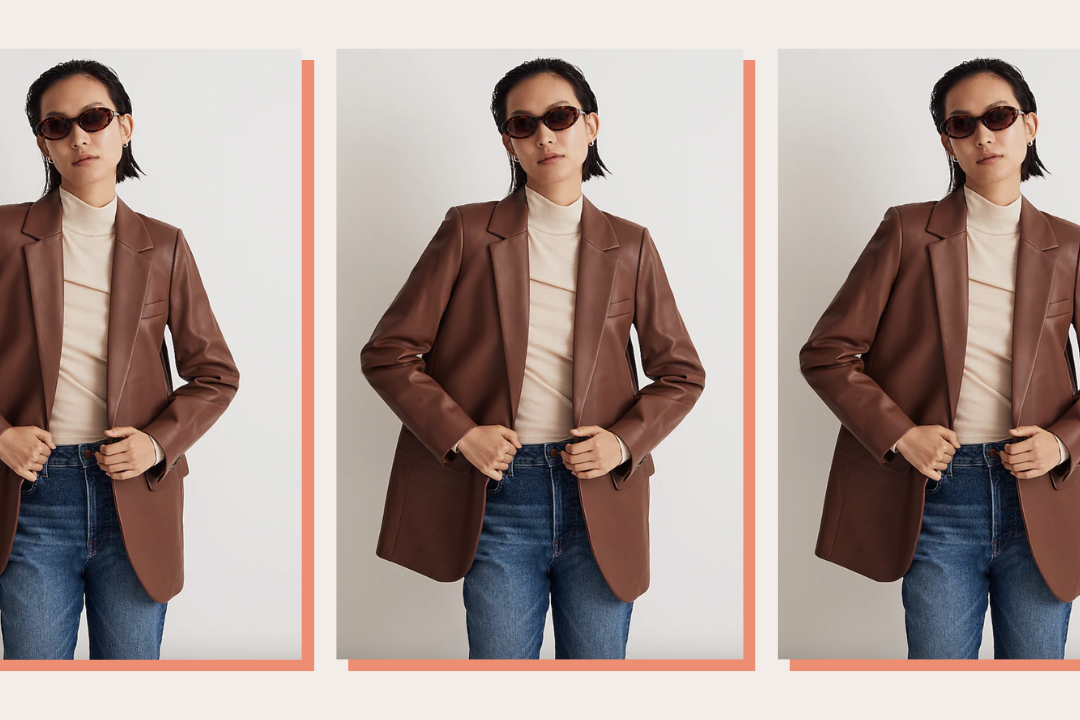 time for your fall wardrobe update!
Cherries are loaded with other essential nutrients that are great for the skin too, including vitamins A and K, potassium, magnesium, and calcium. For example, vitamin A speeds up cell metabolic and renewal processes, making the skin smoother and more resilient to reduce the appearance of fine lines.
Hydrates the skin
Hydrated skin means a natural, supple radiance (no makeup required). Because of its high water content, consider cherries your BFF if you're prone to dry skin. "Proper hydration is essential for maintaining skin elasticity and preventing dryness, flakiness, and fine lines," Dr. Woods affirmed. "Cherries actively nourish and soften the skin, promoting its barrier defenses, making it less prone to dryness and irritation, and helps to increase plumping and smoothing," added Valerie Aparovich, a certified cosmetologist-aesthetician and biochemist at OnSkin.
Reduces inflammation such as breakouts, redness, and rosacea
If unchecked, chronic inflammation can eventually start damaging your healthy cells, tissues, and organs, leading to cell damage. And when it comes to your skin, inflammation can manifest in the form of various skin conditions like acne, eczema, and psoriasis. The good news? "Cherries contain anti-inflammatory compounds that help soothe and calm irritated skin, reduce redness and swelling, and promote a more even complexion," Aparovich explained.
Aparovich shared that cherries also contain vitamin K, which promotes healing mechanisms within the skin and provides anti-inflammatory properties, helping to soothe and soften skin, alleviate redness and swelling, and induce a more radiant and glowing complexion. Whether you get an unexpected breakout or deal with consistent rosacea or eczema, try increasing your intake of cherries to give your skin some extra TLC.
Sloughs away dead skin cells for a glowy complexion
You already know exfoliators are key to getting rid of dead skin cells and boosting glow, but that exfoliator doesn't have to come from expensive peels or serums. It can also come from (you guessed it) cherries. "The slight acidity in cherries can act as a gentle exfoliator when applied topically," Dr. Woods suggested. "It can help remove dead skin cells and promote a brighter complexion." Aparovich agreed, stating that cherries contain certain acids that work as a gentle skin exfoliation, helping to renew and refresh the skin texture and even out the complexion. To try for yourself, cut open the cherry (it's the juice on the inside, rather than the skin, that contains the beneficial acids) and rub it onto clean skin, waiting a few minutes before rinsing off.
How to Reap the Benefits of Cherries
In your skincare routine…
Now that you know cherries can be applied topically for major benefits, Aparovich suggested a DIY mask by mixing mashed cherries, raw honey, and Greek yogurt, which will help moisturize, exfoliate, and rejuvenate the skin. And if you're more of a toner stan, you can DIY that too. Freeze fresh cherry juice into ice cubes and rub one gently on the skin to help refresh, revitalize, and invigorate the skin while promoting lymph flow and reducing puffiness. You can also add witch hazel or rose water to cherry juice and pat it on clean skin to complement cherries' anti-inflammatory and moisturizing properties. If your skin gets irritated easily, always check with your derm first.
Not a DIY fan? From face creams to serums, cherries are as versatile as they are nutritious, so you can find a wide range of skincare that contains the superfood. "Cherry extract and seed oil are frequent ingredients in face cream and serums," Aparovich said. "These are universal ingredients beneficial for all skin types: They suit dry and mature skin, providing generous moisturizing in the composition of thicker creams while promoting potent hydration to oily skin in lighter serums. Sensitive and acne-prone skin will reap the anti-inflammatory and soothing benefits of cherries."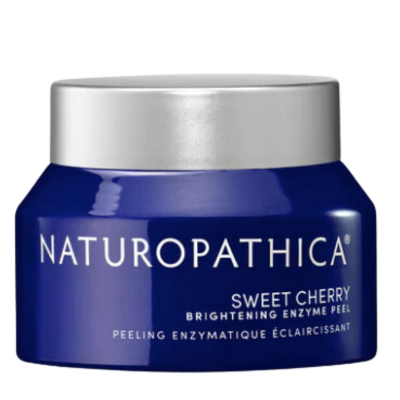 In your diet…
Cherries are available frozen, canned, or jarred, but fresh is always best whenever possible (and even more delicious now that they're in season). If fresh isn't available or you need something that won't spoil in a week, the next best option is frozen cherries with no sugar added or canned cherries in water (avoid varieties in syrup) that you can throw in a smoothie or heat up for a dessert. Luckily, cherries are an easy food to incorporate into your diet since they're so adaptable. Try cherries as a wholesome afternoon snack, pair them with dark chocolate for an antioxidant-rich dessert, or top 'em over your salad for a fruity punch of flavor. You can also dehydrate fresh cherries as a sweet or tart addition to homemade trail mix (just mix them with your favorite nuts and dark chocolate chips). Don't sleep on jams, sauces, marinades, and salsas with cherries as the star ingredient either.
More of a bevvie girl? Tart cherry juice (opt for 100% juice with no added sugar) packs a lot of the same benefits as whole cherries, plus it can help you sleep. According to Dr. Josh Axe, cherry juice may even give lemon water and green juice a run for their money because of its nutritious content. So whether you sip cherry juice on its own, make it into a mocktail with sparkling water, or freeze it into popsicles, you can't go wrong.