First and foremost, happy birthday! I hope you're eating cake, drinking champagne to your heart's content, and reveling in the mountains of birthday texts flooding your phone. We love a good birthday around here. But if you're turning the big 3-0 this year, you might be thinking about how you can spend a little cash on yourself, and our first choice is always on some good old-fashioned self-care, namely by updating your skincare routine. In your 30s, your skincare products will likely change from the acne-fighting formulas of your teens and 20s to anti-aging, hydrating, and protecting products.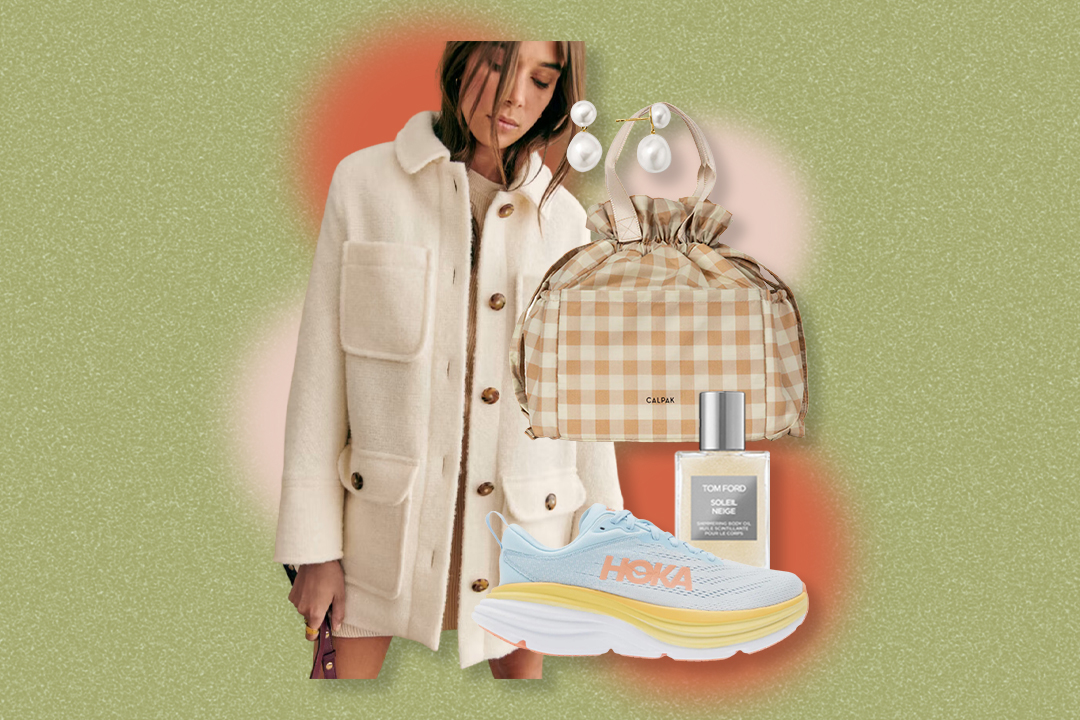 Because you, birthday queen, are worth celebrating, we asked a few experts for some insight on how your routine will change and which products you should consider picking up, like, ASAP.
Meet the expert
Dr. Marie Hayag
BOARD-CERTIFIED DERMATOLOGIST, FOUNDER OF 5TH AVENUE AESTHETICS
Dr. Hayag is a board-certified dermatologist in New York City. She is the founder of 5th Avenue Aesthetics, where she practices with a full team. She focuses on cosmetic and medical dermatology and is a fellow of the American Academy of Dermatology.
Meet the expert
Joanna Vargas
CELEBRITY FACIALIST, FOUNDER OF JOANNA VARGAS SALONS AND SKIN CARE
Vargas is an esthetician who has worked on celebrities like Naomi Watts, Julianne Moore, Sofia Coppola, and more. She is also the founder of Joanna Vargas Salons in New York City and Los Angeles as well as Joanna Vargas Skincare. She is also the author of Glow From Within, a skincare guide with her biggest tips and tricks.
How Your Skin Changes When You Turn 30
Your skin slowly starts changing through your 20s (maybe you suddenly started breaking out the day you turned 25—same), but it really ramps up in your 30s. "As you enter your 30s, your collagen production begins to slow, both as a result of UV exposure and due to the natural process of aging," said Dr. Marie Hayag, board-certified dermatologist in New York City. "You may begin to notice the formation of fine lines and wrinkles, and your skin may not be as firm as it was before. Your skin's cellular turnover also begins to slow down, causing skin cells to accumulate on the skin's surface. This can contribute to your skin looking dull as well as textural changes."
Once you get a little more into your 30s, celebrity esthetician and author of Glow From Within Joanna Vargas explained that you'll likely start seeing wrinkles for the first time around the eyes and mouth and on your forehead. While wrinkles and fine lines are a normal part of aging and shouldn't be feared, if you're protecting and treating your skin with care, you can prolong the youthful glow and health of your skin, which in turn will make those lines crop up a little slower.
How Your Skincare Routine Should Change After Turning 30
If you hadn't been prioritizing your skincare routine before 30 (who had the time, right?), now's the best time to start. "The primary focus of your skincare routine in your 30s should be to protect your skin while also maintaining its fullness and elasticity," Dr. Hayag said. Your first line of defense? Developing (and consistently following) a proper skincare routine. Vargas explained it's vital to have a routine in place in which you're washing your face every single night. "It's important to get the day off of your skin and really give your body a chance to repair itself overnight," Vargas said. She recommended a foaming cleanser with lactic acid that will exfoliate but leave your skin feeling hydrated too. Along with your retinol and vitamin C serum, Vargas recommended incorporating products that hydrate, whether that's a hyaluronic serum on its own or combined with an active ingredient. Of course, don't forget to treat yourself too. A night in once a week with a treatment and face mask is just what the doctor ordered—literally.
Your best chance for improving early signs of aging and protecting it for the future is incorporating retinol, according to both Dr. Hayag and Vargas. On top of aging, retinol can help "control breakouts and improve your collagen production," Vargas said. It's basically the golden ticket to good skin all around, as it promotes quick cell turnover to renew and revitalize your skin.
Now that you're 30, sunscreen is non-negotiable—no ifs, ands, or buts. "One thing I cannot stress the importance of enough is to make sure you are using a sunscreen with an SPF of at least 30," Dr. Hayag said. Even in the winter or when you know you'll be inside all day, UV rays can damage your skin, which can lead to dullness, fine lines and wrinkles, breakouts, hyperpigmentation, and more. If you know you'll be outside for a long time, invest in a good hat to keep your face out of the sun (and still don't skip sunscreen!).
Lastly, if you want to protect your skin long-term (and see some brightening and glow), add vitamin C. "Vitamin C provides antioxidant protection from UV damage, [and] it also helps encourage collagen production and helps fade hyperpigmentation," Hayag added. Use this in the morning, as the antioxidant properties in vitamin C protect your skin throughout the day, and to avoid irritation if you're using retinol at night.
Products We Recommend When You Turn 30: