When it comes to entertainment, American TV truly does not disappoint. However, you'd be pleased to know that a lot of the series we know and love from the U.S. are adapted from and inspired by television from other countries (Do Jane the Virgin, Homeland, or The Inbetweeners ring a bell?). With that being said, international television may seem intimidating because of the language barrier and can seem difficult to get into, but once you start, you'll find them equally as entertaining and the themes represented through each plot quite universal. If you haven't already indulged in a foreign series or two, I promise you there are a plethora of plots and characters waiting for you to become emotionally attached to them. Don't believe me?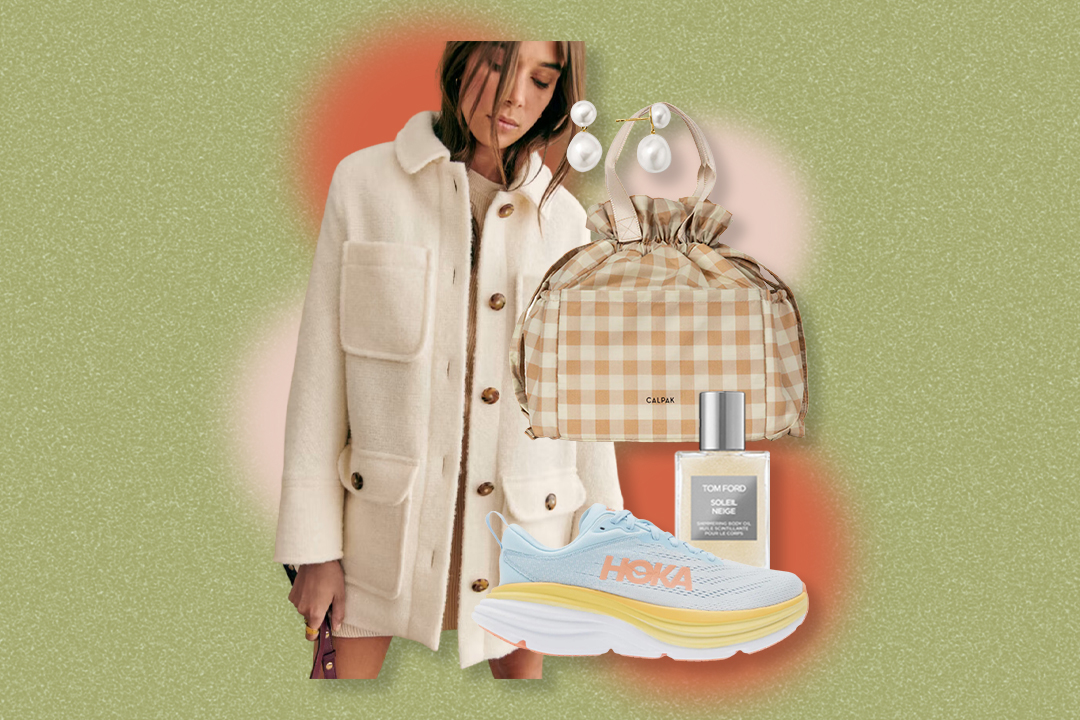 Below are 13 international TV series that I have binged, each one unique in its story and development, and all are available to watch right now on Netflix. If you feel like you've watched just about everything on this streaming service, I challenge you to ditch your skepticism and tap into Netflix's library of foreign TV shows because they really are that good.
1. Élite (Spain)
Number of seasons: 5 and counting
Take the upscale lifestyle portrayed in Gossip Girl, add in the suspense from Pretty Little Liars, mix in some ongoing mystery and crime from How to Get Away with Murder, and you've got Élite! This series depicts the lives of rich private school kids in Spain who get caught up in the drama, both personal and familial, drugs, sex, and money and find themselves at the center of a murder that shakes up the entire school. I promise you by the end of the first episode, you will not want to leave your couch. Just when you think you've figured everything out, this show has a way of sucking you back in and taking you for a wild ride.
2. Baby (Italy)
Number of seasons: 3
There's just something about those teen soaps that draw me in, and this show does just that—only, this plot is both unique and loosely based on a true story of two Italian girls who find themselves in the midst of a prostitution ring (FYI, prostitution is legal in Italy for individuals 18 and older, so as you can imagine, this is not good). How two teenagers find themselves in something that heavy is something you'll have to tune in to find out, but what will really hook you are the subplots to this series. If you're here for love triangles, deteriorating family relationships, and friendship drama, this one is definitely for you.
Number of seasons: 3
If you're looking for a lighthearted show to tune in to, The Hook Up Plan does not disappoint. No one does romance quite like the French, and this show proves it. This series follows a shy, single girl who hasn't had much luck finding love until one guy comes along and sweeps her off her feet. But she has no idea that her less shy and hilarious friends have set her up with him. Oh yeah, and did I mention he's an escort?
Number of seasons: 3
It takes a lot for a show to make me laugh out loud, but Derry Girls has managed to make my face hurt from laughing so hard every single episode. Although I have never been to Derry myself, there is something that feels very familiar and nostalgic watching these '90s Irish teenagers get tangled in crazy mischief that none of their family members or the head nun of their Catholic college seem to be able to keep up with. For historical context, this series takes place during The Troubles, a time when Northern Ireland was taken over by sectarian violence between Catholics and Protestants. This show seamlessly and satirically blends this serious and heavy time in history with teenage experiences that feel all too universal.
Number of seasons: 1 and counting
If you were active online last year, then I'm sure I'm not the first person to tell you to add this show to your queue. There's a reason why Squid Game lived rent-free in everyone's brains in 2021, and it's because it has you hooked from the very moment it starts. Squid Game portrays several games throughout the series that test people's patience, strength, mental well-being, and will to live—but it also tests the audience's breathing skills. I swear I didn't let out a single exhale until I finally finished the series in one sitting.
Number of seasons: 3
Now if you haven't heard about this show, I must assume you live under a rock buried in the earth. One of Netflix's top series, Money Heist is about a group of robbers who plan an elaborate heist to take the Royal Mint of Spain hostage. You're in for a wild journey with this show, as each character has their own personal struggles and geniuses that make their plans equally suspenseful and meticulous. If you've watched Élite, or have it in your queue, you'll be refamiliarized with many of the cast members' faces, as a handful of them make appearances in this series as well.
7. Dark (Germany)
Number of seasons: 3
When this show came out, it was marketed as the "German Stranger Things," but oddly enough, I find this series eerier (who knew that could be possible?). The title of this series reigns true, as it tells a dark story of a young boy who goes missing but actually enters a time-travel portal in the woods. The plot thickens and begins to reveal even weirder happenings as the characters in the show uncover the truth about time and space.
8. Borgen (Denmark)
Number of seasons: 4 and counting
Let's hear it for female leaders! Borgen is known as The Castle in Denmark, which is what they refer to their parliament as. The first episode kicks off with their first woman prime minister winning the election, and the rest is drama, drama, drama. If you love political dramas like Scandal, House of Cards, or even West Wing, you'll love diving into this series, which tells the story of this new prime minister's life of political issues and trying to balance a normal personal life.
Number of seasons: 1
Loved seeing a HBIC like Miranda Priestly in Devil Wears Prada? This Japanese drama is perfect for you then. Atelier takes place around the day-to-day life of a lingerie store and follows a character who is enchanted by the high-fashion world and finds herself jumping through hoops to appease her Anna Wintour-esque boss and make it in the dog-eat-dog business.
Number of seasons: 5 and counting
This show is the definition of nonstop action. El Marginal is a heart-thumping drama about an ex-cop who wakes up in jail and finds out he was sent there under a false identity to solve a kidnapping. Of course, the action doesn't stop there, as he steps into a hostile environment of prison gangs, violence, and unjust cops.
11. 3% (Brazil)
Number of seasons: 4
Where are my dystopian fans at? If you were part of the Hunger Games fan base, then I'm certain you will find 3% captivating. This series takes place in the future where most people live in poverty, but a select few are given the opportunity to pass a series of tests, and if they pass, they are allowed to live in the virtual world of the Offshore. As you can imagine, the number of people who actually pass is—wait for it—3%.
Number of seasons: 2
This show has everything to keep you hooked: corrupt cops, crime, and secrets unfolded by the most complex of characters. Sacred Games is based on a novel by Vikram Chandra and tells the tale of Mumbai's world of crime and corruption.
Number of seasons: 2 and counting
Rounding out this list with another captivating teen crime drama, Blood & Water is about a girl on a quest to find her sister who went missing as a baby and was put into human trafficking. When she starts attending a new elite school, she meets a girl who she believes could be her long-lost sister. Is she? You'll have to add this show to your list to find out!