TikTok is filled with hacks for every kind of makeup woe you could ever think of, but some aren't exactly the way a makeup artist would tell you how to do it; some of the biggest TikTok trends a makeup artist wouldn't be caught dead using on a client (for example, this trend of applying your foundation in a bunch of little squares… like what?). But there are quite a few that come straight from the pros themselves and that can absolutely change your makeup routine for the better. We researched all the best TikTok makeup hacks that experts actually swear by: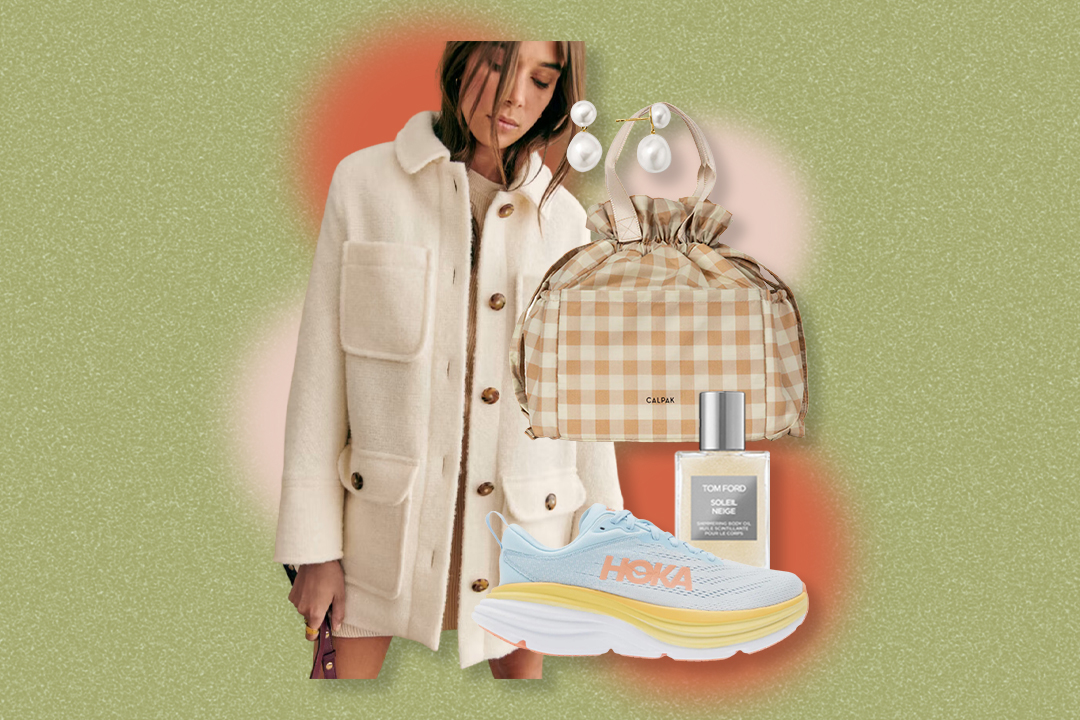 1. Tightlining for Eyeliner
Tightlining is an old trick in the book to make your lashes look thicker and darker, and it only uses a little bit of eyeliner on your upper lash line. But this trick takes it to a whole new level, making it so much easier to apply your eyeliner in a straight line.
Apply a little bit of eyeliner to the top rim of your eyelash curler, and when you curl your lashes, it'll leave you with a perfect tightline (which is already a genius hack in itself!). Then, grab your eyeliner and make a line following the one your lash curler just created. You'll get the perfect winged liner look every single time.

2. Applying Mascara on the Tips of Your Lashes
Listen up: you're likely applying your mascara wrong. We've been told to apply mascara from base to tip since we first started wearing it, but for the best lashes of your life, you should actually do the opposite. With this hack, you apply three coats:
The tips of the lashes

The middle to tip

Base to tip
You'll get the fluffiest, false lash look without fussing with glue or fake lashes. This one is always used by makeup artists because it makes applying mascara on someone else much easier.

3. Bat Liner for Hooded Eyes
This is the best eyeliner hack for anyone with hooded eyes whose eyeliner gets lost whenever they try it. Because your eyelid is hooded, you need to over-line a little bit to make the perfect wing shape when your eye is open. Instead of following a straight line and connecting it the way we were always taught to do winged liner, you'll make a line and then bring it over just a bit, creating a little batwing at the end. Not only does it look extra cool when your eyes are closed, but it makes your eyeliner look perfect every single time when they're open too.

4. Adding eyeshadow to your hairline
Want to make your hairline look fuller? This makeup hack is it. In this video, Chriselle uses eyeliner, but makeup artists (including Blake Lively's!) use eyeshadow or eyebrow powder to fill in the sparse areas of their hairline and make their hair appear thicker, especially when you have it pulled back. Pull your hair back a bit and fill in your hairline with a hair-colored eyeshadow and a brush, using light strokes. To make it even more believable, you can use an eyeliner pencil or pen to create hairlike strokes the same way you'd make them to fill in your brows. This certainly isn't something you need to do every single day, but it amps up your hair and face for a special occasion big time.

5. '80s Blush
The '80s blush look is back and better than ever. We've been taught to wear our blush right on the apples of the cheeks where we smile, but to make your face look more lifted and oval-shaped, apply your blush at your temples and around your eyes. To add a sunkissed glow, bring your blush across the bridge of your nose and right at the center of the forehead. It oddly looks more natural than a cheeky blush and makes your eyes pop and stand out even more too.

6. Applying Setting Spray Over Your Powder
Whether you have dry or oily skin, it's pretty easy for powder to look dry and cakey over foundation. Insert this hack. Before setting sprays were made for longevity, they helped set down powder and add an extra glow to your face. Makeup artists have sworn by MAC's Fix+ for decades because of it.
This trick is beyond simple: if your makeup looks heavy, mist your favorite setting spray over it a few times to bring some extra moisture and life to your skin.

7. The Reverse Makeup Technique
This trick went completely viral last year and for good reason. But it's a hack makeup artists and drag queens have been using for decades to help makeup stay on for very long periods of time under really sweaty circumstances. You essentially do your makeup routine in reverse order:
Moisturizer/primer

Setting powder

Foundation

Concealer

Blush/Bronzer/Highlight

Powder over any oily areas to set
Starting your routine with powder gives the cream products something to stick to and creates a layer between your foundation and the primer. This increases your wear time extremely and gives a blurred effect, all by just changing the order of how you apply your products.

8. Applying Blush Under Foundation
This is the hack to try if you want a natural blush look that simply looks like you're glowing from within. Makeup artists swear by hacks like this because it's pretty foolproof and takes no extra time. Plus, it actually might save you time later because you'll never have to do the dreaded "go over blush with foundation because I applied too much" scenario that all of us have been in.
With this hack, you'll apply your entire base routine except for foundation. You'll see in this video, she goes quite heavy-handed with the blush. Then, you'll apply a light layer of foundation over everything, and it blends seamlessly, creating a look that you're basically just glowing from within. There are no lines of where the blush or bronzer starts or stops, and it looks really natural and radiant too because you're using only cream products. This trick is ideal for anyone with dry skin who worries their makeup will look cakey.

9. Using concealer and contour instead of foundation
If you want your makeup to look ultra-natural, this is the hack for you. Instead of applying a full face of foundation—all to cover it up with concealer, highlighter, and contour—just apply concealer on any blemishes and under the eyes, and add contour in the hollow areas of the face. Blend this all together using a brush or sponge, and you won't even miss the foundation. It makes your base look so natural but still flawless. The added contour adds some shape and color to your face, while the concealer lifts and brightens where you need it.
10. The "Brow Lift" Technique
You don't have to go under the knife to get the lifted brow looks sported by Kendall and Bella. With this trick, you'll brush your brows up into place, then fill in sparse areas with a pencil, and then go over it with a wax or gel (soap brows were practically made for this). Then, to really seal the deal, apply your concealer in an upward motion from the outer corner of your eye to the brow.