As much as I love fruits and veggies, I rarely eat a meal that doesn't include some kind of meat, cheese, or seafood. I love a classic steak-and-potato dinner, and I've never met a charcuterie board I didn't like. And yet, some of my favorite Trader Joe's items just so happen to be vegan. But that's the great thing about Trader Joe's: their wide variety of cuisines makes it easy to try something new that you might otherwise never experience. Plus, everything is super affordable, so it doesn't cost much to step outside your comfort zone and add a little excitement to your meals. This is precisely how I ended up discovering the wide variety of Trader Joe's vegan products I now love and keep stocked at all times.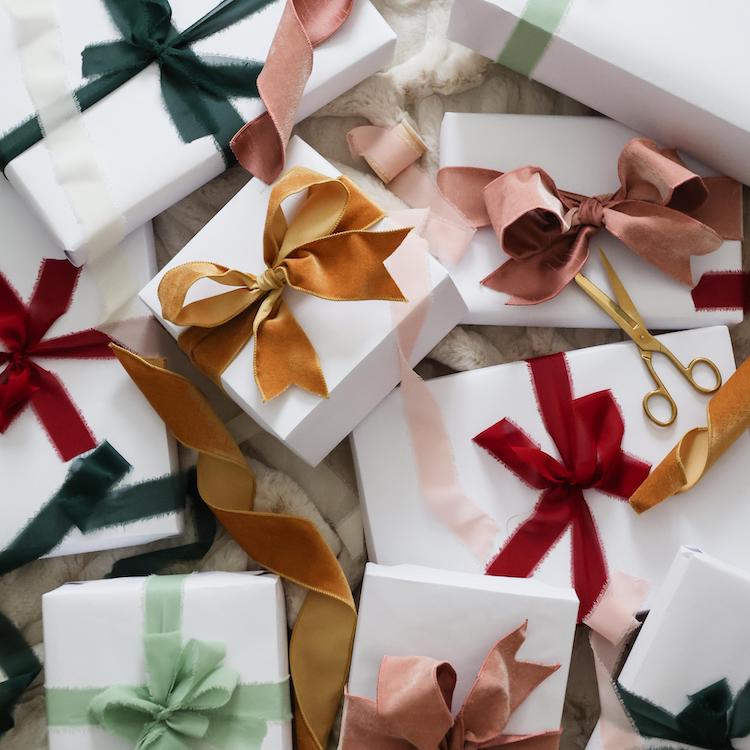 the perfect gifts for everyone—and we mean everyone—on your list
From single-serve frozen meals to dips and snacks and everything in between, these are the Trader Joe's vegan products I just can't get enough of.
1. Vegan Tikka Masala
As a single gal living alone, Trader Joe's frozen meals for one have become a real life-saver on nights when I can't be bothered to cook and don't want to spend the money on takeout. But there's something about frozen chicken cooked in the microwave that always tastes a little gross to me, so I much prefer the tikka masala with this vegan meat alternative. The sauce is creamy and mildly spiced and pairs perfectly with the cumin rice it comes with.
2. Garlic Spread Dip
If I could bathe in this dip, I would. It is deliciously smooth, tastes incredibly garlicky (so you might want to avoid it on date night), and can take any dish up a notch. You might recognize it from the viral spicy Trader Joe's pizza, but it also makes a great addition to gyros, grain bowls, salads—you name it. It's also great on its own as a dip served with pita chips, carrots, or cucumber slices.
3. Vegan Thai Green Chili
Another frozen entrée that rivals your favorite takeout place, this Thai meal is filled to the brim with veggies all swimming in a creamy, dreamy green curry sauce with just the right amount of heat. It comes with jasmine rice as well, so you have everything you need to enjoy a full Thai meal at home.
4. Creamy Vegan Dill Dressing
As someone who grew up in the Midwest, AKA the land of ranch, I love nothing more than a creamy dressing on my salads. And while this vegan option isn't exactly a ranch dupe, it has the same comforting creaminess I know and love. It packs a real dill-forward punch, so it's not for everyone, but dill lovers should absolutely give it a shot.
5. Crunchy Curls
This unassuming snack might just be my favorite Trader Joe's product of all time (and that's saying something). The combination of potato and lentils makes this snack delightfully crunchy and a real crowd-pleaser. I always have a bag on hand, and every friend I've introduced them to immediately raves about how delicious they are. They make a great vessel for dips, but I prefer them on their own as a slightly healthier alternative to chips.
6. Soy Chorizo
This may be Trader Joe's most beloved vegan product. So much so that a lot of meat-eaters—myself included—opt for this soy chorizo over the real thing. It comes pre-seasoned and has just the right amount of heat. If you've never tried it before, make sure you remove the casing before cooking as the casing is not edible.
7. Vegan Kale, Cashew & Basil Pesto
Another cult-favorite vegan Trader Joe's find, this pesto gets its creamy texture from the addition of cashews instead of cheese. As a self-proclaimed cheese lover, I was shocked to find I actually prefer this pesto to traditional versions.
8. Vegetable Masala Burger
Basic veggie burgers can be far from exciting, but that's not the case with these vegetable masala burgers. They're filled with hearty chunks of potato, carrots, peas, corn, bell peppers, onions, and a delicious Indian spice mixture that can rival your favorite Indian takeout.
9. Dolmas: Vine Leaves Stuffed With Rice
Stuffed grape leaves, or dolmas, are a staple of Mediterranean cuisine—and for good reason. There's just something about that combination of tender, marinated leaves and seasoned rice that makes for a perfect bite. And while stuffing your own grape leaves is a time-intensive task, these shelf-stable dolmas taste just as good and can be kept on hand for any time a craving hits.
10. Grecian Style Eggplant with Tomatoes & Onions
Another shelf-stable Mediterranean find, this Grecian-style eggplant with tomatoes and onions packs a ton of flavor into one small can. You can enjoy it directly out of the can with some pita chips, use it as an alternative to bruschetta, mix it into a salad, or use it as a side dish. The possibilities are endless.
11. Stir Fried Garlicky Cabbage
Earlier this year, my favorite Chinese restaurant removed their sautéed cabbage entrée from the menu, and to say I was heartbroken is an understatement. Luckily, I recently stumbled upon this stir-fried cabbage at Trader Joe's, which I now keep stocked in my freezer at all times. I love serving it over rice with a dash of soy sauce for a quick lunch, but it makes a great side dish as well.
12. Thai Vegetable Gyoza
All the gyoza options at Trader Joe's are a step above other frozen dumplings, but in my opinion, this vegan Thai vegetable version is the best of the best. Each gyoza is packed with veggies like cabbage, carrot, and radish, with plenty of Thai-inspired seasonings. They're great on their own but also make for a delicious addition to Asian-inspired soups.
13. Vegan Poke
Full disclosure: This item is not for everyone. But if you love beets as much as I do, you'll want to give it a try. The beets are the real star of the show here, but the sesame-forward sauce is what makes the dish reminiscent of traditional poke. Enjoy it in a rice bowl, atop a salad of mixed greens, or straight from the container.
14. Spicy Lentil Wrap
If you're in the market for a quick, filling lunch on the go, look no further than this lentil wrap. It's flavorful, healthy, and hearty enough that you won't be looking for a snack an hour after eating. And if you're sensitive to spice, don't let the "spicy" name scare you off. The heat level is super manageable.
15. Hold the Dairy! Mini Salted Caramel Frozen Dessert Cones
Truth be told, I'm not a huge dessert person, but when I do crave something sweet, these mini cones are the first thing I reach for. The ice cream alternative is made from a rice-based beverage, and while there are several Hold the Dairy! options, the salted caramel is the best one I've tried. These treats are tiny, too—the serving size is actually six cones—so feel free to indulge in more than one at a time.