Trader Joe's is paradise in grocery store form, but it's especially heaven for charcuterie and cheese board lovers. A Trader Joe's charcuterie board is perfect because not only is it delicious, but it's also affordable. They have aisles and aisles of items that just make sense to put on a board—it's the ultimate destination for your entertaining needs.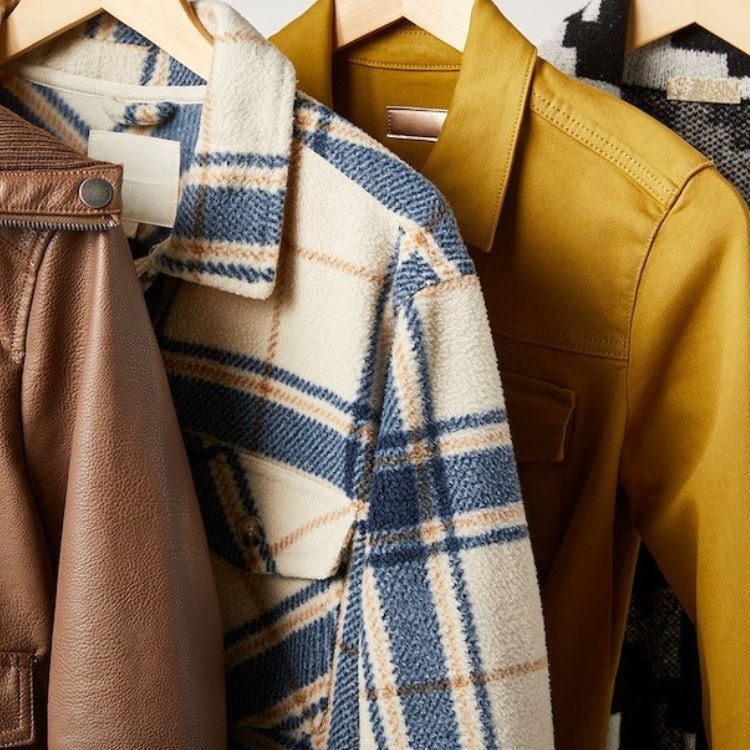 ...and it's wallet-friendly
Whenever I have any type of hosting to do or gathering to attend, I always make a stop at my trusty TJ's to pick up my favorite (super affordable) bottle of wine and some snacks to share. Putting together the perfect charcuterie board can be difficult and the total cost can add up quickly, so we've done the work for you. And trust us, this selection will have everyone asking what you got.
Here is everything you need to build the perfect Trader Joe's charcuterie board:
The Cheeses
The Trader Joe's cheese section is truly one of my happy places. Every time I decide to really browse and check out what they have in stock, I find something new (and usually delicious). There are tons of great options for every palette, budget, and occasion—and of course, a few of the Trader Joe's cheeses have a following as loyal as Beyoncé fans.
A quick note: I'm a vegetarian, so I didn't pick out any meats to include in my perfect charcuterie board and opted for extra cheeses instead (plus, Trader Joe's has so many amazing cheeses that I just couldn't narrow it down). But of course, if you want to, you should also add any meats you might like as the base to your board. Trader Joe's has lots of charcuterie options like salami and prosciutto in easy, pre-portioned packages.
After much consideration, these are the cheeses that make for a well-rounded board:
1. Creamy Toscano Cheese Soaked in Syrah
A true favorite of The Everygirl editors, this Syrah-soaked Toscano cheese has a spot in my fridge even when I'm not hosting. It's insanely flavorful and is a great base for your board.
2. Caramelized Onions Cheddar Cheese
This cult favorite earned that title for a reason. It's a softer cheese that goes great with crackers, and the caramelized onion flavor really brings something different to the table (or should I say, to the board).
3. Double Cream Brie
I'm a strong believer that you can't make a cheese board without including Brie. It's a classic crowd pleaser and pairs deliciously with fruit or crackers and jam.
4. Chevre with Honey
Let me introduce you to my Trader Joe's perfect pairing: this honey goat cheese and the sweet potato crackers you'll see below. It's truly the ultimate combination of sweet and salty.
5. Unexpected Cheddar
Every cheese board should include some sort of traditional cheddar, but this one, which has hints of parmesan, just takes it up a notch.
6. White Stilton Cheese with Apricots
I always like to include one type of cheese that's a little bit different and something people probably haven't tried before, and this White Stilton with apricots definitely fits the bill.
The Crackers
Don't be afraid of some carbs! Different types of crackers pair well with different types of cheeses, and thankfully TJ's has us covered with a huge variety of options. I always like to switch it up and pick out crackers with different flavors, textures, and main ingredients.
1. 3 Seed Sweet Potato Crackers
This gluten-free option is a perfect regular cracker alternative and will provide everyone sharing your board with a snack that they love. Don't forget to try these with the honey goat cheese.
2. Fig & Olive Crisps
Another TJ's cult-favorite for their unique flavor, these Fig & Olive Crisps pair so well with many different types of cheese.
3. Multigrain Pita Bite Crackers
These are my absolute favorite crackers at Trader Joe's. They are classic and go with everything, and the crispiness of pita makes them extra delicious.
The Spreads
A cheese and charcuterie board isn't complete without a few spreads to top it off. It's a fun way to mix in a variety of flavors that complement the cheeses. There's just something about a cracker with a piece of cheese and a little swipe of a spread that makes everything come together. You could opt for a traditional option like a fruit jam or preserves or go for a uniquely Trader Joe's option, such as one of these:
1. Red Pepper Spread with Eggplant and Garlic
I tried this as a sample once (back in the day when they still offered those. RIP), and I was so impressed. This on top of a cracker with cheese is truly *chef's kiss.*
2. Hot & Sweet Pepper Jelly
This is the perfect alternative (or addition) to a regular fruit jam. It brings something unique to the board, and it'll have all your guests talking.
The Fillers
This is where you can really get creative and cater your board to what you and your guests might like. Trader Joe's has an endless amount of filler options, including everything from nuts to pickles to olives. You can also choose fresh fruits and/or vegetables as a filler. Apples go perfectly with brie, and grapes are an all-around great option. Additionally, you could branch out and include dips like hummus or spinach artichoke! But here are just a few of my favorite filler options if you're not sure where to start:
1. Oven-Baked Cheese Bites with Black Summer Truffle
I swear to you, there's something addictive in these. They are so good. And as a bonus, if you have any keto friends, these are a great cracker alternative!
2. Feta, Pepper Drop, and Olive Antipasto
Putting a few little things like this into ramekins on your board is what makes it look the most put together. This antipasto is delicious on its own or on a cracker.
3. Truffle Marcona Almonds
I always like to sprinkle nuts throughout my charcuterie boards as a finishing touch. They fill in any empty spaces and make for a salty and crunchy accompaniment to the rest of the board. If truffle isn't your thing, Trader Joe's has a huge selection of different types of nuts to choose from.
4. Greek Olive Medley
Although olives can be a hit or miss among a crowd, I believe they deserve a spot on any board—and they're another great option for filling your ramekins.