I think I have my mother to blame for the shopaholic that I am today. And I know this because when I first started getting into fashion, I wasn't really into the accessorizing of it all. I had, somehow, resolved that the most important pieces to have in my closest were graphic tees and Baby Phat jeans. Can you tell how old I was?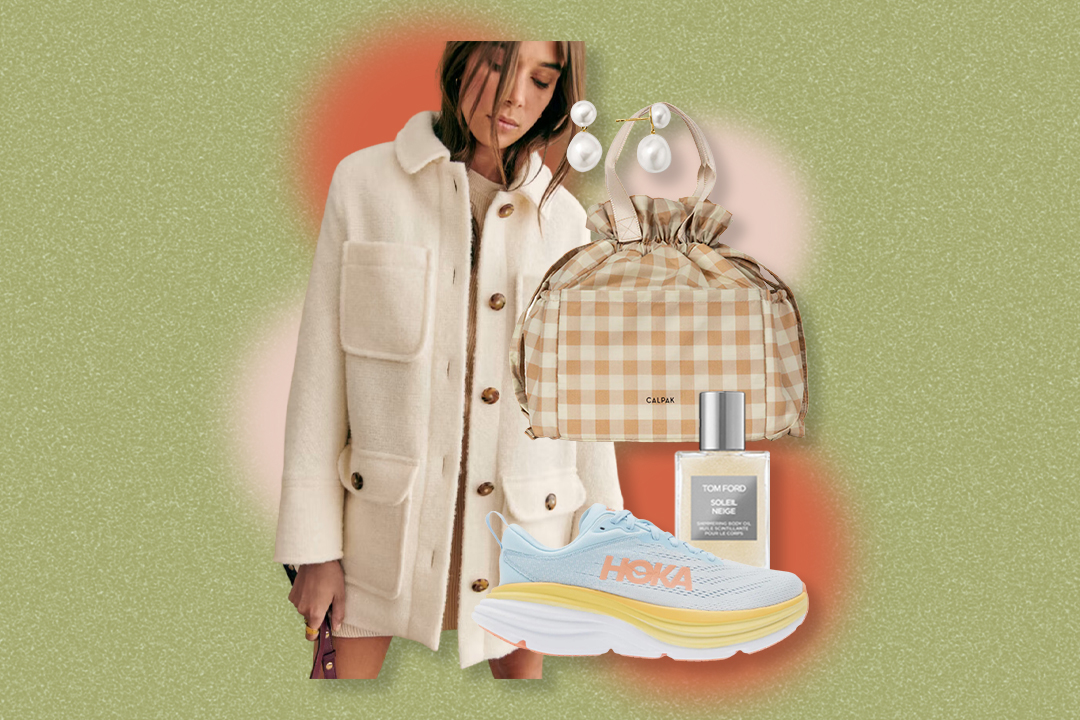 As I outgrew that phase, my mom's closet became my happy place. It was so much bigger than my own and she had so many things: purses, shoes, accessories, you name it. I figured I could get through life without having to buy my own accessories because she had so many, but unfortunately, that hasn't been the case, so I've had to build an accessory collection myself—and my favorite ones to shop are from Black-owned brands.
As a proud Black Woman, I don't go a single day without thinking about the inequities and injustices that Black people in America and worldwide face everyday. It's exhausting to shoulder that burden and work to fix it while being Black. However, something that I am passionate about, and hope to inspire others to become regulars at, is uplifting my community by boosting our economic power. A great way to do that? Investing in Black-owned businesses and services. We've listed some of our favorite Black-owned accessory brands you can support this month—and forevermore.
Happy Black History Month!
Black-Owned Accessory Brands That Need to Be on Your Radar
Bags
If you want to grab a Telfar bag you're going to have to be quick and astute! These cult-famous shopping bags sell out in 10 minutes or less on every single drop. They're cute, high-quality, and luxuriously affordable (even Beyoncé herself has one). Sign up for emails so you're informed of launches (they're constantly coming out with new colors), and set an alarm to log on the minute they're available.
Cise bags are known for their social and political demands. Written on the bags that sell out regularly, you'll find statements like Protect Black Women and Protect Black People. Make a difference, but make it fashion.
You know that bag in your closet that you only wear on special occasions and rarely take out of the dustbag because you can't risk ruining its beauty? That's what you're going to want to do with your Anima Iris. These bags are truly pieces of art.
If you're a leather-lover, these bags are for you. Self-taught designer, artisan, and founder of the brand, Valerie Blaise, describes these pieces as, "Passionately made, wearable leather accessories."
Meet your new favorite everyday bag. Designed to be minimalistic and long-lasting, Tree Fairfax bags are heralded for their timeless designs and quality craftsmanship.
If you can manage to snag one of these bags, grab me one too! Brandon Blackwood mixes expert craftsmanship with trendy styles to bring us bags that make a statement and are built to last. I'll be keeping my eyes peeled for the restock of the End Systematic Racism Trunk Bags, but until then, take a look at the other art he has in stock!
These luxury bags from Lagos, Nigeria, are a trendy pop of color that can spice up any and all outfits.
Voni Los Angeles bags are heralded for being affordable and innovative in style. You'll get your money's worth with these purses because they can be worn in so many different ways.
Hair Accessories
Aṣọ Dára was started by a group of siblings that wanted to create a lifestyle brand that reflected the genius and diversity of Pan-Africanism. Fans of Aṣọ Dára love the ability to make bold statements with the headwrap prints and chokers to match!
Oprah and I agree that these beanies are revolutionary. With silk lining to keep your hair from being tugged at, Grace Eleyae has reinvented the beanie game, ladies!
It's an umbrella for your hair and your face, need I say more?
Jewelry
If you're a Euphoria fan, you've already seen Yam NYC's jewelry on Barbie Ferreira (hello, flower pin earrings). Pick up a pair yourself, or peruse the website for another drop and grab it before it goes viral too.
Who knew an accessory could heal the soul?! B.serene hand-crafts crystal jewelry to raise your vibrations, promote self love, and make wellness wearable. I'm guilty of owning about six of these necklaces, because you can never have too much self-love.
Layering necklaces is the easy way to take your look from drab to fab. Filosophy makes the beautiful basics you need to elevate your look today and every day.
Personally, I'm a gold hoops every day kind of girl, but I do recognize that there are occasions when my hoops don't cut it. That's when I need fashion-forward statement jewelry like that of Zuri Perle.
I've fallen in love with the Pleasure Principle anklet and I absolutely must have it for spring. Wanna twin?
Full of gorgeous, affordable jewelry options, these pieces are the ones you'll want to reach for every single day.
Watches
Could it be? A watch worth retiring my Apple Watch for? The elegance and femininity of these pieces are unmatched.
Talley & Twine is one of those brands that you'll blink and own five different watches from. They boast quality, style, and professionalism.
Eyewear
Dreaming of a 2023 getaway? Manifest it with a pair of these—if not because I love them, then because of all the potential Instagram photos.
If you're looking for your next statement pair of sunglasses, look no further than Godnii. their handmade eyewear is investment-worthy quality and packs a punch that'll make them a piece you reach for for years to come.