With winter right around the corner (or here for the unluckiest of us), the return of seasonal practices must commence. A holiday drink in the morning, a cozy night-in is a must, and of course, when you do have to trek out and brave the cold, the art of layering must always return. Unfortunately, a pair of jeans and your fave chunky sweater sometimes just won't cut it when wind chill is high and the air is near freezing. That's where layering basics comes in.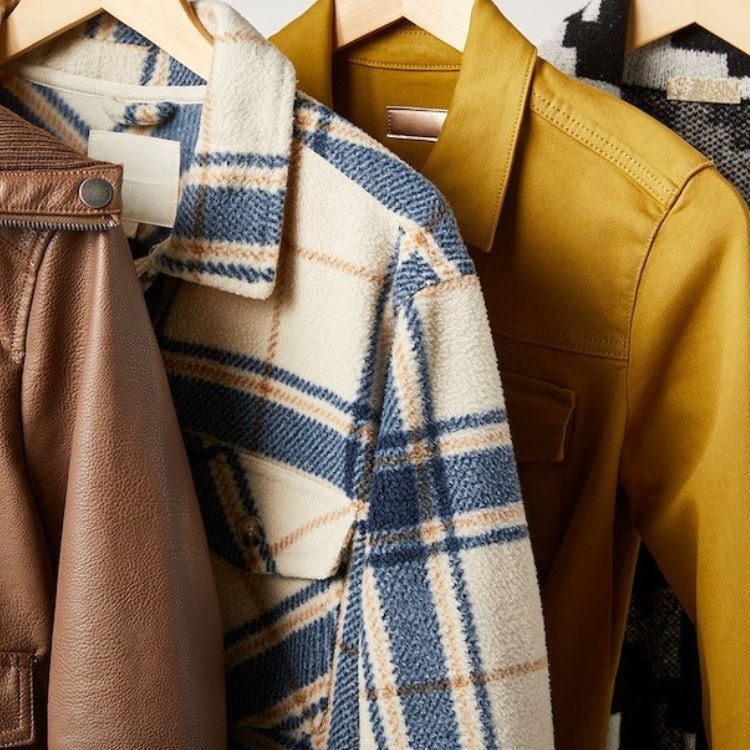 ...and it's wallet-friendly
While cold weather layering seems like a given, sometimes it can be tricky to perfect. Do you just layer any and every item you have until you're completely bundled? What happens when you start sweating five minutes after you step out? Dressing so you're warm enough, but not too warm, always proves itself to be a delicate dance.
While outside layers are important, base layers are just as important to keeping the warmth in. As boring as they may seem, basics like fleece leggings, tights, and simple long-sleeves are truly your best friends when it comes to dressing for the winter. These five layering basics are the key to keeping warm all season long.
1. Thin long-sleeves
Simple cotton long-sleeves are essential for layering underneath sweaters and hoodies during the colder months. Not only do they provide extra warmth (breezes tend to fly right through some sweaters), they can also protect your skin from wool sweaters that can veer onto the itchy side.
Old Navy
2 colors available
2. Fleece-lined leggings and tights
Dresses and skirts don't have to take a pause during winter—nor should they. Layering a pair of fleece-lined tights underneath will give your stems all the warmth they need to transition your dresses to winter.
If you live somewhere extra cold, for the days when one pair of pants isn't enough, opt for fleece-lined leggings or tights under your pants. It really does make a difference in staying warm on longer commutes or times you know you'll be out in the cold for an extended period of time.
Old Navy
4 colors available
A New Day
3 colors available
3. Thick wool socks
Wearing wool socks in the winter is a complete game changer. I know, how exciting can socks be? But the difference of warmth and comfort between a thick pair of wool socks compared to a simple pair of regular socks is astounding. Do yourself a favor and pick up a pair, and the next time you're out in them, you'll be thanking us.
Alaska Knits
4 colors available
4. A reliable scarf
Sure, scarves are a great accessory during the winter, but having a reliable scarf that you can wrap to cover your face if there's a bitter wind chill will make all the difference. Whether you choose a blanket scarf or one of a thicker material, it should be able to keep your neck and face protected in the coldest of weather.
Uniqlo
7 colors available
5. A really warm beanie
Similar to the scarf situation, a good quality beanie is a total make-it-or-break-it situation in freezing conditions. You know what they say about keeping your head warm? Why not do it with a beanie that's actually made to keep the heat in?
The North Face
5 colors available
Madewell
7 colors available