While we're spending time listening to Black voices, learning how to be better allies, and discussing race in our communities, one of the easiest ways we can use our white and/or socio-economic privilege is by uplifting and supporting Black-owned and Black-woman-owned businesses. As a beauty lover, it's a pretty easy task, with dozens of incredible brands like Briogeo, Fenty Beauty, Pat McGrath Labs, and more as mainstream brands. However, there are also hundreds of small businesses that also need our support (and have some pretty bomb products too!). We curated a list of just a few (12, to be exact) Black-owned beauty brands to shop from right now. If you can't support monetarily right now, no worries—engaging with brands, following them on Instagram, commenting on their posts, and sharing their products with the people in your life is a good start.
This natural line of skincare focuses on healing botanicals from Asia, Africa, and the Americas. Their products are especially formulated for the various needs of melanated skin, but there's something for all skin types in this line.
The Healing Place Apothecary
The Healing Place Apothecary
The Healing Place Apothecary
Vegan, cruelty-free beauty and skincare is at the core of Melaku Aromatherapy. The line is filled with products that moisturize and hydrate your hair, skin, and body. They offer soap, body butter, scrubs, oils, and more.
Note: they are currently taking an Etsy break, but add these items to your wishlist for when they come back in stock!
Vegan nail polish on its own is pretty difficult to find—but this Black-woman-owned indie line is making it way easier. Based in Houston, Glamfro is a 10-free (meaning it's free of the 10 major potentially harmful ingredients in nail polish, such as formaldehyde, parabens, acetone, and animal byproducts), vegan line of nail polish, remover (which is soy-based and acetone-free), and top coats.
The Lip Bar, based in Detroit, originally began in its founder's kitchen in 2012 when she wanted good-for-you lipsticks that went against the typical standards of beauty. Fast-forward to 2020 and their line has grown to eyeshadows, brows, foundation, and more. Read our career profile of founder Melissa Butler!
Based in New York, Harlem Roots combines beauty and wellness to make products that are natural and holistic. From salves and hair oils to tea to digestive bitters, this brand is keeping us healthy and feeling good.
https://www.instagram.com/p/CAqOda0HN7q/
This line focuses solely on their body butters, and they. are. good. Made with natural, cold-pressed shea butter, mango butter, and kokum butter, this product is moisturizing, nourishing, and perfect for dry, flaky skin. These are safe to eczema as well. Watch the video above, and then tell me you don't want to place an order immediately. (I got "sweet mango"!)
Nude isn't a color—and Mented knows that. Their brand name is short for "pigmented," and that's exactly what their products are. They set out to make neutral lip colors that weren't beige and now have a line full of products specifically made for dark complexions, including highly-pigmented eyeshadows that don't just look like dust on Black skin.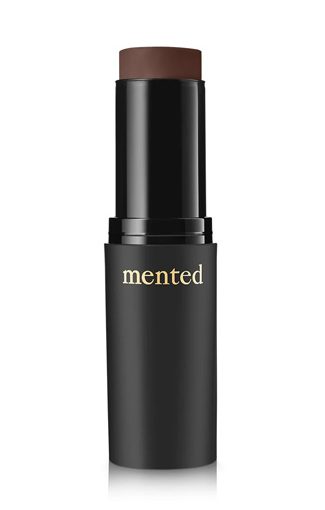 This natural haircare line is made specifically for textured hair, but their highly-nourishing ingredients will moisturize anyone with a dry hair type, and their oil cleansing shampoo is perfect for product build-up. Mielle Organics is sold in Target stores, so don't sleep on picking this up in your next order.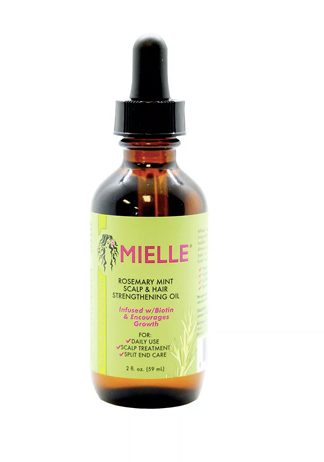 ROSEN founder Jamika Martin was sick of the acne-care industry, so she made a company with clean products that achieve results, without all the shaming and embarrassment. This line is a lifesaver for those with acne-prone skin, but it also contains products like balancing toners, hydrating masks, and brightening serums that work for all skin types. Read our career profile with Jamika! (She started the company while still in college—um, what?!)
You'll never be without bath bombs and soaps again! Lotusbtr. has a revolving stock of incredible bath bombs, soaps, and body products that are as moisturizing and nourishing as they are fun to use.
Ace Beaute is like an eyeshadow lover's paradise. With 10 palettes to their name at the moment, Ace Beaute is becoming a leader in the eyeshadow game, with a mix of neutral and colorful shades in matte, shimmer, and metallic formulas.
This natural hair and bodycare line was another kitchen-developed brand, as Founder and Grand Mixtress Jamyla Bennu couldn't find products with naturally-sourced ingredients for her textured, natural hair and ultimately decided to create them herself. Filled with organic ingredients to moisturize hair and body, eliminate odor, address ashiness, and balances skin and hair, this line is one to check out.