Let's be honest: furnishing a bedroom is freaking expensive. The first time that I had to buy a mattress, box spring, bed frame, sheets, duvet insert, and cover, my bank account was already crying and I hadn't even considered storage components for my closet, let alone entertained the idea of a nightstand. What a luxury item.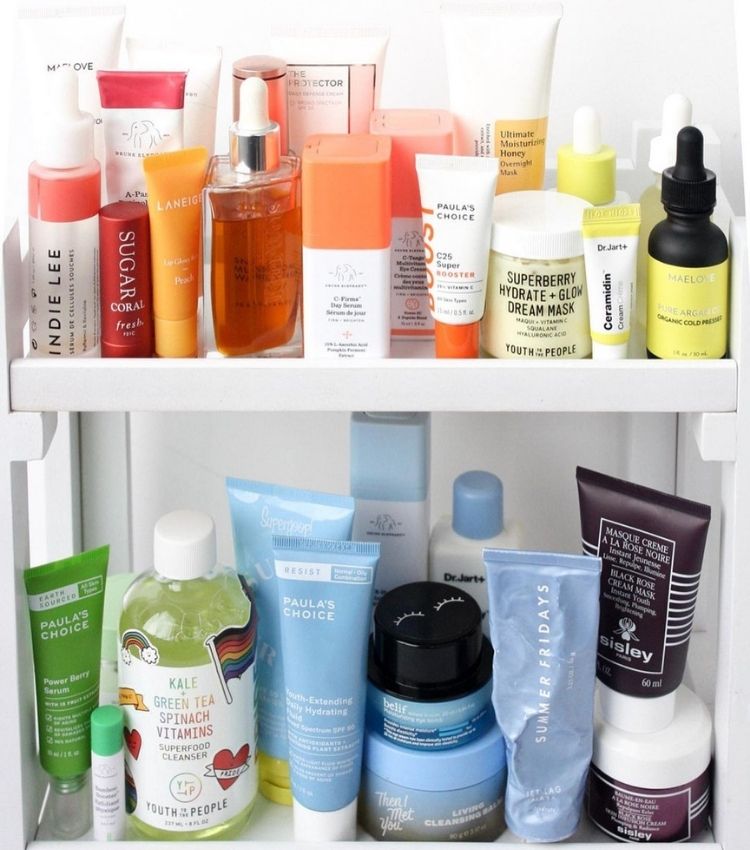 the wrong order can reduce effectiveness
Still, the system I had procured (placing my nightly drinking glass of water on the floor) always meant starting my day with several curse words and a soaked pajama pant leg when I would inevitably knock over said glass upon waking up.
I decided there must be a better way. As usual, I was right. There are plenty of budget-friendly alternatives to nightstands that can do a fine job housing your nightly essentials (chapstick, phone, water, book, etc). In fact, you probably have a few of them hanging around your house already. Keep scrolling for a handful of our favorite options.
1. Opt for a casual side chair
This budget-friendly nightstand alternative is my personal go-to. I love how casual and effortless it feels, and since you don't have to worry about styling it with a table or matching it to other chairs, you can really opt for any style that strikes your fancy! Plus, thrift stores and Craigslist are chock full of miscellaneous, orphaned chairs, so you can easily score a deal for just a few bucks!
2. Show off your book collection
This bedroom shot for Caitlin Flemming's book Travel Home is the epitome of simple elegance. Even with piles of books, the space manages to feel uncluttered and totally zen. To recreate this vibe, select books that are relatively close in size (you can stock up at your local thrift store), and recover them in simple paper to achieve a uniform look.
3. Style a vintage suitcase and luggage stand
I love this option because (while not easily accessible) it offers closed storage, which is hard to come by when sourcing budget-friendly pieces. Rather than storing your nightly essentials inside, take advantage of the extra space by tucking away off-season clothing or pieces that you're unlikely to reach for more than a couple times a year.
4. Repurpose a metal basket
If you need a nightstand idea you can pull together in no time flat, try repurposing a metal basket—which is easily available at places like Target or Home Goods—as a wall shelf. This suits especially well if you're working with a small space and can't find a traditional bedside table that suits you. To balance and elevate the industrial look, style with a wall sconce and add framed art.
5. Keep it simple with the IKEA Kallax shelf
This is another simple, versatile piece that can easily be repurposed elsewhere if and when you decide to spring for a new nightstand down the line. While it doesn't offer closed storage, this popular IKEA shelving unit offers ample space for bedtime essentials like books, lotions, and chargers. Plus, the open shelving gives plenty of opportunity for you to show off a few of your most prized possessions.