Some days, you go to get dressed, only to look in the mirror after putting your go-to jeans on and end up feeling a little… bored. You just need a little something to swap into your go-to outfit formulas to mix it up a bit. Enter: cargo pants.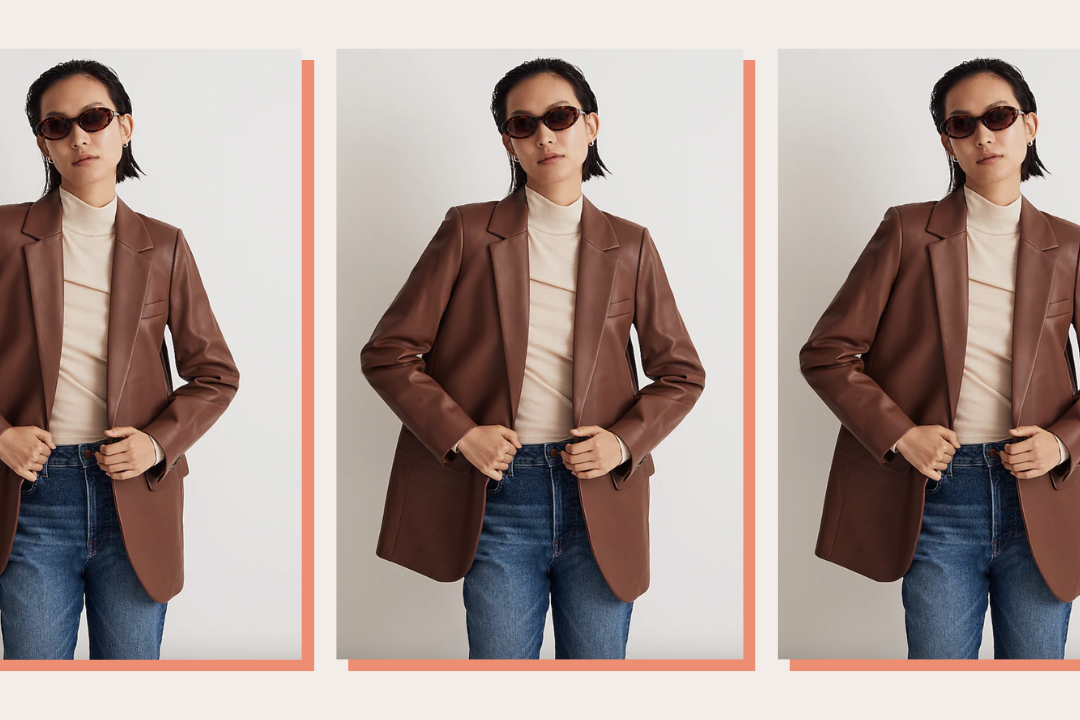 time for your fall wardrobe update!
You heard us right. The utilitarian pants that were popular in the early aughts are back, and while we can't say they're newly back, we can say that they've infiltrated themselves into our rotation more and more as of late. From wide-leg denim versions to khaki pairs with an elastic waistband, there's a pair out there that'll fit your style to a T, making them easier to style than you'd initially assume. You can style cargo pants the exact same way you'd style trousers, jeans, skirts—hell, even leggings.
Channel your inner Lindsay Lohan à la Freaky Friday and put your jeans on the back burner for now. It's time for your cargo pants to shine.
10 Cargo Pants Outfit Ideas
Wide-leg cargo pants with a micro crop top
Have you heard the saying "tiny top, big pants?" This is more like "teeny tiny top, big pants." Similar to the micro-mini skirt trend that emerged recently, the micro crop top is now taking her reign. When paired with cargo pants, the two really bring out the best in each other. Wanna take the look to the next step? Instead of sneakers, pair the duo with a pointed kitten heel. This look is perfect for drinks with the girls or a date night.
Gil Rodriguez
Eloquii
White cargo pants with a button-up
We couldn't find an outfit that looks bad with a bad button-up top if we tried. Of course, your favorite button-up is going to look good with your cargo pants! The trick to making your the combo even more versatile? Playing with how you style your button-up. You can leave it open with a tank underneath, give it a french tuck, or even tie it to play with the overall vibe of your outfit.
H&M
3 colors available
Old Navy
7 colors available
Cargo joggers with black booties
Give your jeans and going-out top outfit a rest and take the cargo pants out for a night out on the town. You can still pair them with your going-out top, but opt for a heeled bootie or sandal instead of your mules or sneakers. Not only are you changing up your going-out look, but you're playing into the utilitarian trend at the same time. Tres chic, if you ask us.
Jeffrey Campbell
3 colors available
Mix No. 6
2 colors available
Green cargo pants with a knit tank
One of our favorite pieces to add to a warm-weather look? A knit tank top. The texture will give a little extra *oomph* to your look, as proven here. Pair your knit tank (preferably one with a fun pattern or color) with your green cargos for a look that's perfect for a weekend day out on the town.
J.Crew
3 colors available
Madewell
Army green cargo pants with a baby tee
Kim Possible, who? Channel your inner heroine by styling your cargo pants with a form-fitting baby tee. This combination works year-round and allows you to add or remove layers as you please. Throw a chunky dad sneaker in the mix and you'll be unstoppable. (See what we did there?).
Abercrombie & Fitch
9 colors available
SKIMS
9 colors available
Black cargo pants with a cut-out crop top
An easy way to elevate a seemingly simple look is with unexpected details. It's not just a white tank; it's a white tank with a cut-out, which makes all the difference when adding a little visual interest to a look. It's the perfect way to elevate your standard tank-and-cargo-pants combo to take it to an A+.
H&M
3 colors available
Brown cargo pants with an oversized graphic tee
Nothing screams "cool girl" quite like an oversized graphic tee does, especially when it's one that reps your favorite band or that you found thrifting. Pair your go-to one (the more worn-in, the better) with a pair of brown or khaki cargo pants for a street style look that'll catch compliments every time you wear it.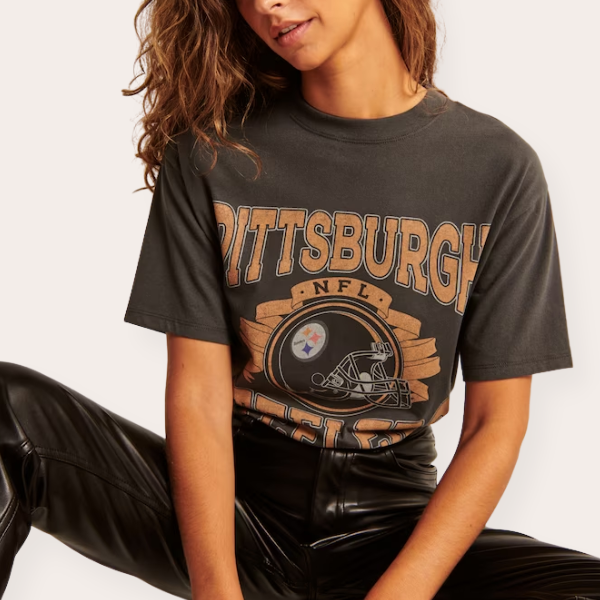 Abercrombie & Fitch
3 colors available
H&M
4 colors available
Green cargo pants with sneakers
The best shoes you can wear with cargo pants have to be sneakers. They emphasize the effortlessness that cargo pants naturally have, regardless of which sneakers are your go-to at the moment. We're currently partial to a pair of Adidas Sambas or Gazelles, but New Balances or your favorite chunky dad sneakers make for a match made in heaven too.
New Balance
3 colors available
adidas
2 colors available
Low-rise cargo pants with a classic tank top
A racerback tank top combined with cargo pants is 100% at the top of our outfit rotations this summer. This is the type of summer uniform you want to turn to when it's too hot to wear something that involves too much effort, but you don't want to just wear your go-to denim shorts, either. Throw on your sunnies, grab your purse, and the outfit is complete.
ZARA
4 colors available
Old Navy
4 colors available
Baggy cargo pants with a chunky sweater
When the warm summer days turn into chilly summer nights, opt for a chunky sweater. When styled with cargo pants, the contrasting textures combine to create an elevated OOTD. Alternatively, if you feel like your outfit is missing a little "oomph" after putting on your cargo pants, throw on a textured, open-knit cardigan instead.
MANGO
H&M
2 colors available
Our favorite cargo pants
Teeming with outfit inspo? Shop our favorite cargo pants here below.