If there's one thing celebrities know how to do, it's take a vacation. Whether they're basking in stunning beaches, idyllic European cityscapes, exclusive nightlife spots, or lesser-known but just as incredible hidden gems, our fave celebs offer up no shortage of travel inspiration. In a world where we are constantly connected, some even take us along with them on their travels, posting enviable stills and videos that offer peeks into incredible, once-in-a-lifetime (at least for us regular folk) trips.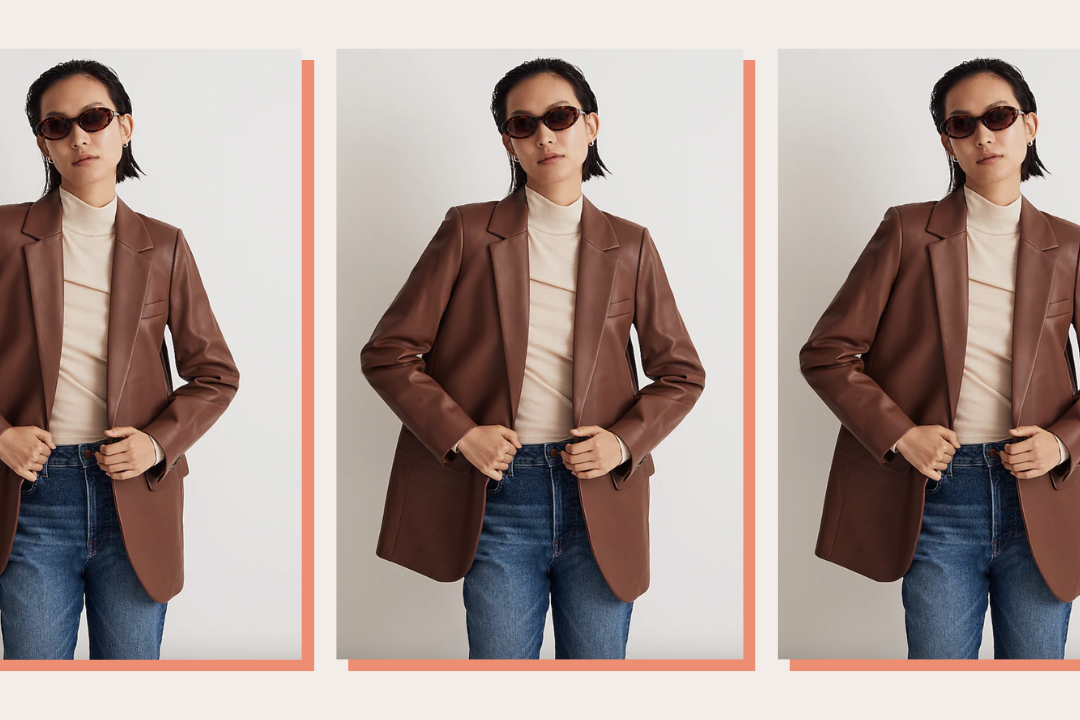 time for your fall wardrobe update!
If you're looking for some inspo for an upcoming trip or are just daydreaming of travels to add to your bucket list, we've done the digging so you don't have to. Here are some of our favorite vacation destinations high-profilers love—and some ways to get the luxury experience for less.
1. The Maldives
Her chic, star-studded wedding wasn't the only thing that made headlines this spring. For their equally enviable honeymoon, Sofia Richie and her new husband Elliot Grainge headed to the island of North Mall Attole, one of the largest in the Maldives. Situated in the Indian Ocean, the Maldives are a nation of islands in South Asia known for incredible aquatic life, stunning scuba and snorkeling sights, and unforgettable experiences. The newlyweds reportedly stayed at a beach-front, two-villa property at the One&Only Reethi Rah's Grand Sunset Residence, which would set you back about $2,000 a night. However, the residence sleeps up to 10, so if you split it between you and nine of your besties, it becomes way more reasonable for those of us on a budget. Girls' trip anyone?
2. Los Cabos, Mexico
Hailey Bieber was spotted back in March on an epic girls' getaway in Los Cabos, Mexico, and she isn't the only celeb we stan who loves to frequent the area. In fact, she's in great company, as Selena Gomez, Gwenyth Paltrow, Nick Jonas, and dozens more A-listers have made Cabo quite the popular vacation spot. Thankfully, Cabo is just a short flight from LAX with options for every budget, so you can vacation like a celebrity without the bank account of one. For a relaxing and restorative stay, the Todos Santos retreat is just about an hour outside of Cabo and offers the perfect place to refresh and rejuvenate. For more of a beachy and festive experience, Hilton Los Cabos Beach Resort has all you need for some serious fun in the sun.
3. Positano, Italy
Alix Earle recently took followers along on her girls' trip to Positano, one of the most famous cities on Italy's famous Amalfi coast. According to her TikTok update, she and her crew unfortunately booked a villa that didn't actually seem to exist. A better option? Enjoy everything Positano has to offer while staying at a hotel that's completely legit, like the luxurious Il San Pietro di Positano or the beautiful (and more financially accessible) Alcione, which is perfectly located with charming rooms and suites. It makes an ideal home base while you indulge in incredible pasta, wine, shopping, and vibrant culture. For an even more epic vacation, make your trip to Positano part of a larger Italian or European adventure to take advantage of even more culture, cuisine, and sights.
4. The Hamptons
When it comes to celeb-sightings on the east coast, the Hamptons out on Long Island is THE place to be, especially in the summer months. A-listers including Beyonce and Jay-Z, Sarah Jessica Parker, JLo, Gwenyth Paltrow, and more all have properties within this stunning seaside community and are known to flock there on weekends to escape the hustle and bustle of New York City.
Thankfully, you can still experience the charm of the Hamptons without owning a mansion or having friends in high places. For incredible seafood, shopping, and beach time, head on out to Gurney's Montauk and enjoy coastal living at an affordable-ish price point for luxe accommodations (especially when splitting with friends!). Just a short drive from the Montauk Point Lighthouse, this grand resort has all you need for some serious R&R, including incredible spa treatments at The Seawater Spa and delicious food and drink at Scarpetta Beach. At night, cozy up by the firepit with light bites and cocktails—and keep your eyes peeled. You never know who you might spot!
5. Turks and Caicos
Calling all BRAVO fans! You can vacation in style like an OG housewife by heading to the breathtaking Turks & Caicos. Kandi Burress recently stayed in a dreamy villa at The Shore Club to celebrate her 47th birthday with family and friends, including husband Todd Tucker and fellow Bravolebrities Kenya Moore, Monyetta Shaw-Carter, and Shamea Morton. Nestled right on the beach, these six-bedroom villas come equipped with a private butler, sauna, private pool, heated whirlpool, private courtyard, and direct access to Long Bay Beach. With rates starting at $6,500 a night, the price is steep, but if you can swing it—especially with a larger group—you won't regret it.
For a more affordable option, you can still call The Shore Club your vacation home by staying in one of their "regular" suites, which start around $600 a night and are remarkably elegant and luxurious. Plus, you'll get to enjoy all the resort amenities, including four pools, restaurants, bars, tennis courts, and The Dune Spa.
6. The Bahamas
When she's not breaking the internet with Eras tour ticket sales or re-recording another album, Taylor Swift has been known to take some enviable vacations—like the one to the Bahamas she took with now-ex Joe Alwyn. With glistening beaches, water sports, and fresh Caribbean cuisine everywhere you turn, the Bahamas has something for everyone.
While the former couple are believed to have stayed in Lenny Kravitz's Airstream trailer, there are endless hotels and property rentals you can call home while visiting any of the 16 major islands that make up the renowned archipelago. Whether you prefer a sprawling resort like The Atlantis in Paradise Island or a cozy rental like this adorably pink cottage in Nassau, the Bahamas is one of those vacation destinations that's as great for a romantic escape (like Taylor and Joe's) as it is for a girls' trip or family getaway.