Your zodiac sign provides a ton of insightful info that can help understand who you really are as a person. Just by knowing your sun sign alone, you can get a grasp of your core personality, romantic compatibility, and sense of self— pretty crucial stuff, right? But much more importantly than all of that, you can find out the one true determinant of your character, something vital to understanding yourself at the deepest level imaginable: which Bravo celebrity (Bravolebrity, if you will) you are, obviously.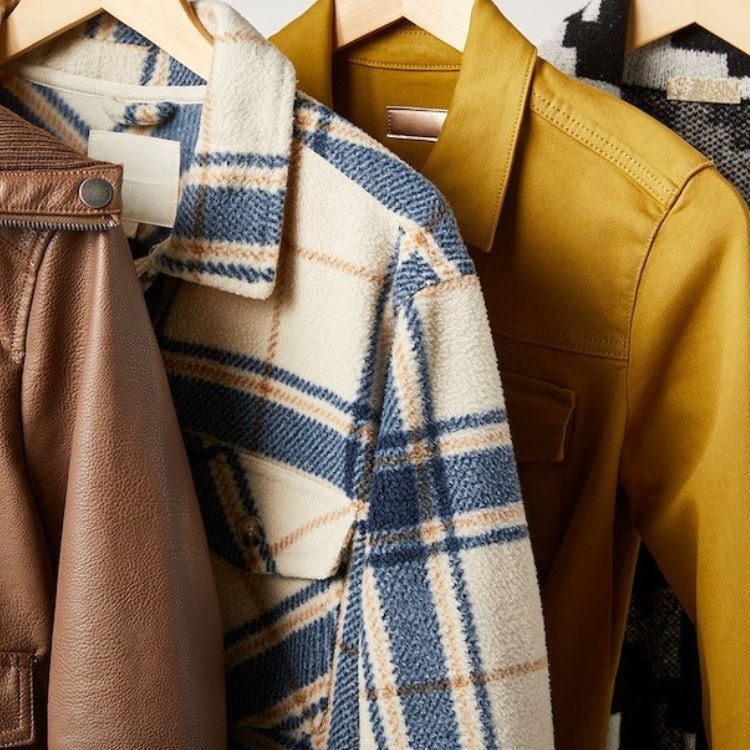 ...and it's wallet-friendly
Netflix can give it a shot, and Hulu might have the Kardashians under contract now, but no other network does reality TV quite like Bravo does. Don't get me wrong, I love when a cast has an actual reason for being there—like trying to win a million dollars, or finding the "love of their life" that they'll end up divorcing in 5 months. But the sole objective of "wake up, look hot, stir the pot, throw a drink in someone's face, sleep, repeat" is what Bravo does best, making them the epicenter of God-tier reality stars. In my humble opinion, knowing which iconic Bravolebrity aligns with your zodiac sign will lead you to self realization like no other, so from The Housewives franchise to Below Deck and more, read on to find your astrological match:
Aries: Bethenny Frankel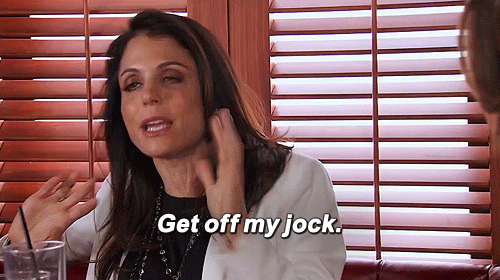 To put it quite frankel-y (sorry, I had to), RHONY's Bethenny Frankel was modern day girlboss-ing before the term even existed, which is oh so Aries of her. This zodiac sign is known for throwing themselves into any challenge, having natural ambition, and courageously initiating any new projects they have a passion for. Taking these traits in stride, she launched her company Skinnygirl (a line of ready-to-serve low calorie cocktails, AKA the most Housewives-ish product imaginable) in 2009, and created a casual 100 million dollar brand out of the concept. Other than a CEO mentality, Aries also have very strong opinions and are ready to defend themselves at all costs, and Frankel is definitely not a stranger to that type of personality…her catchphrase is literally "Get off my jock". Legend behavior.
Taurus: Caroline Manzo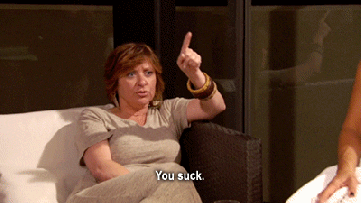 Look, I love my mom more than anything in the world. But if I had to choose anyone else to be my mother, it'd be RHONJ's Mrs. Manzo. She embodies all of a Taurus' most admirable qualities: stable, logical, dependable—and God knows that's what the cast of this show needs. When Teresa literally flipped a restaurant table over because Danielle told her to calm down…guess who immediately stepped in to speak to Danielle to try to de-escalate the situation? Our girl Caroline, of course. I just want to go to her house and tell her all of my problems while we eat her Italian grandma's homemade spaghetti recipe she's probably been making for 30 years straight (a Taurus loves routine and fostering comfort), but leaning on the closest Taurean to me will do until I can make it to Jersey. Sigh.
Gemini: Andy Cohen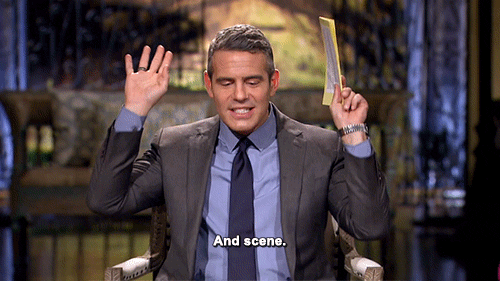 Fun fact: when you look up "Gemini" in the dictionary, there's actually no words written at all—it's just a blown up image of Andy Cohen's face. His witty sense of humor, stellar listening and communication skills, and ability to be the life of any party has this zodiac sign written all over it. He's practically the father of Bravo, hosting his own talk show and being a producer of multiple series on the network, but nothing compares to his work of mediating all of the Housewives season reunions. The way he plays the room and slyly riles up the women to start fighting with just a couple of words will probably be studied in sociology classes one day. As a Gemini myself, I give it my all to combat "Geminis are two-faced" propaganda, but seeing him in this environment is not helping the case…it's ridiculously entertaining and impressive, though.
Cancer: Lisa Rinna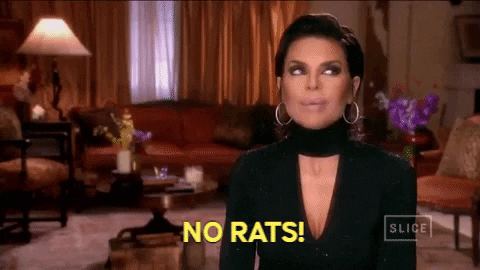 RHOBH's Lisa Rinna gained Housewives icon status with her dry sense of humor and no BS mentality—but those aren't the traits of her's that give off classic Cancer energy. More times than not, people who own these traits as the most notable parts of their personality have built up walls and are very self-protective, which is a textbook Cancer move (not to get too deep RN, but the stars don't lie). She's also incredibly loving and loyal towards her family, going as far as smashing a wine glass after Kim accused her husband of something, even though to this day no one really knows what the 'something' was (definitely not behavior to encourage, but a true sign of this zodiac's loyalty nonetheless). She also described being a mother to two teenage girls as "similar to an acid trip", which is loving in its own way…probably.
Leo: Kyle Cooke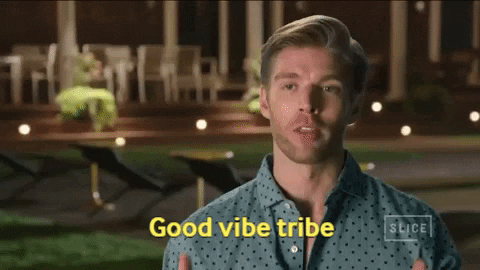 Ah yes, a 40 year old frat boy…the under appreciated backbones of reality television. While Summer House's Kyle Cooke can give off the vibe of being stuck in college, he really does embody some of the best parts of a Leo: confidence, a captivating personality, and true charisma. He owns a sparkling hard tea company called Loverboy, and call me crazy, but I feel like you have to be one smooth talker to really get that idea off the ground as a man named Kyle. Leo's are also ruled by the heart, and when you see his relationship (recently upgraded to marriage) with fellow OG cast member Amanda, it's easy to tell he most definitely is, too.
Virgo: Tamra Judge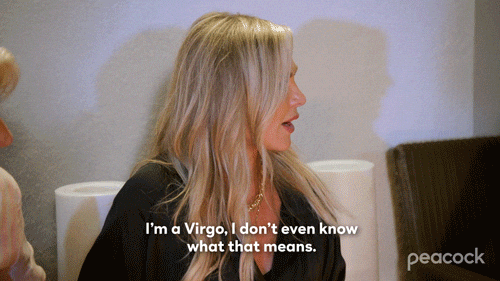 Telling people off right at the drop of a hat, demanding a divorce on camera, and throwing drinks into faces—RHOC's Tamra Judge is one of the most memorable cast members, well, ever. But above all else, she's shown to be very sharp, hard-working, and practical (in a good way, don't worry) throughout her time on the show, proving to be a true Virgo even if she doesn't know what that means. From opening her own gym that was super successful for over a decade, to being open about going to therapy with her children as a step towards mending their relationship, Tamra keeps it real about both her ups and downs—a key trait for Virgo's that they should be quite proud of.
Libra: Lisa Vanderpump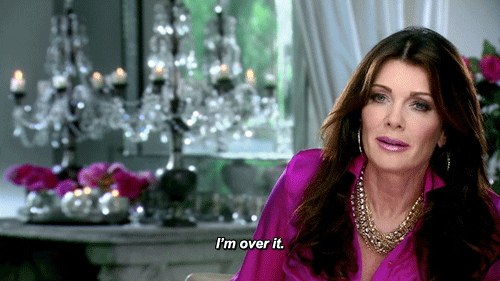 If there's one thing about a Libra, it's that they're going to enjoy the finer things in life—and who's a better example of that than Vanderpump Rules's Lisa Vanderpump herself? I mean, just look at the gif: a silk top, gold necklaces, crystal light fixtures…need I say more? Although this is a very notable trait for this zodiac sign, their charm and intelligence is just as important, and those are most certainly not areas she's lacking in. She makes handling the beyond chaotic SUR staff look like light work, and her British accent is so endearing that I would gladly listen to her read the entirety of Apple's terms and conditions on repeat. Forever my Queen of England.
Scorpio: Cameran Eubanks
Bravo's fav southern belle Cameron Eubanks is a Scorpio herself, and her honest and charismatic personality is there to show it. Being a fan favorite on Southern Charm for six seasons (she admitted that she used to wear silicone chicken cutlets in her bra and that one fell out on the black marble floor of PF Chang's once…how could you not be obsessed?), she left the show to focus on motherhood and grow as a person— a difficult yet smart decision most Scorpios would fully support. This zodiac sign prefers to keep their business private and doesn't crave the approval of others, making her choice to gracefully call it quits add up. But alas, she's a Bravolebirty at heart, so of course she released a juicy tell all book shortly after. Are we shocked?
Sagittarius: NeNe Leakes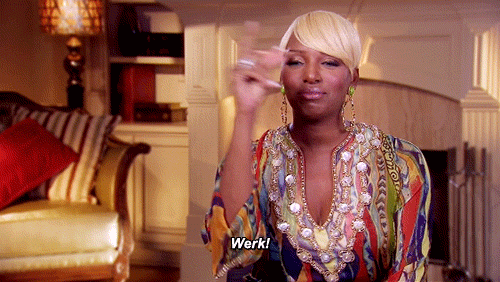 Here she is: my personal favorite Housewives cast member of all time, and I'm definitely not alone in saying that. The RHOA veteran embodies all of a Sag's most lovable attributes: outspoken, genuine, optimistic, fun-loving, and hilarious—and trust me, she really takes the hilarious part to heart. Even if you've never seen or heard of this woman in your life, I'd bet you fifty bucks that you're familiar with at least one of the viral memes born from her iconic Bravo moments. It's not uncommon for people with this sign to be referred to as "one of a kind" due to their layered, unique personalities, and NeNe is an example of that to a tee. I remember when I first saw her on TV years ago, I wanted her to be my bestie. Now, my two best friends IRL are Sag's…coincidence? Nope.
Capricorn: Christian Siriano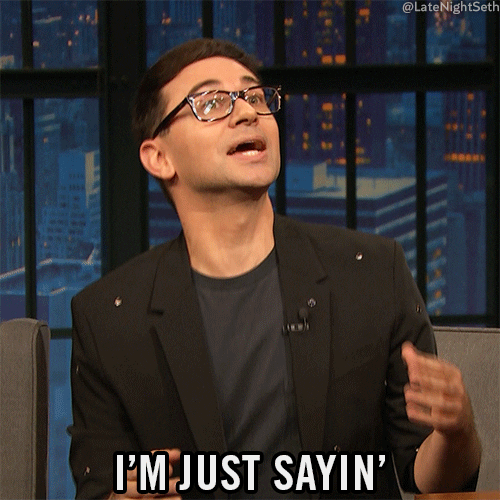 I know I started this article swinging by saying that what Bravo does best is their zero-objective reality shows, but Project Runway is the exception. Christian Siriano is not only PR's youngest winner ever, but he has also gone on to host and mentor on the show for years in true Capricorn style. As the ultimate perfectionists who work best in positions of power with a deep hunger for success, he's arguably the most Capricorn-y Capricorn out of all the Bravolebrities. I mean, being a high end fashion designer who gets paid to judge other people's high end fashion designs calls for being quite the mastermind, and no one's cut out for that description in the way this zodiac sign is.
Aquarius: Kate Chastain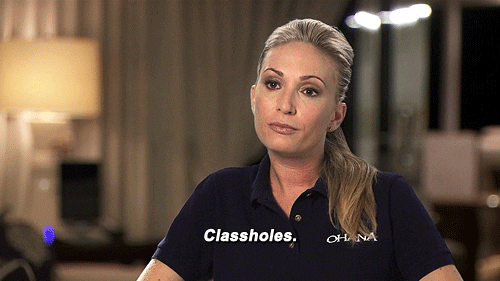 While living on a yacht is the dream, being confined to a boat serving stuck-up millionaires hand and foot is not a task for the faint of heart. But, the traits of an Aquarius—which beloved chief stew Kate Chastain holds quite a few of—definitely help handle the job. Thriving in large groups while simultaneously remaining independent is what this zodiac sign does best, so being in charge of awful crew members and fulfilling ridiculous requests from passengers (one group asked her to dress a crew member up as a cat and have her drink milk out of a bowl…yeah) is nothing she can't get under wraps. Plus, only someone with Aquarius cleverness could coin the term "classholes." I will be stealing it.
Pisces: Tom Sandoval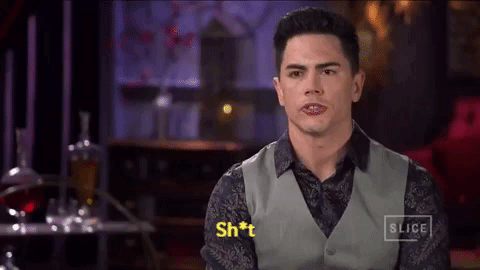 I gotta be honest with you, Pisces. I really do know some lovely people of this zodiac sign in my personal life, but I had to give this one to Vanderpump Rules's resident d-bag super villain Tom Sandoval. Although being an emotionally driven and stubborn person totally isn't a bad thing, he uses these traits in a way that's not so great. Getting into fist fights, cheating on his girlfriend, giving manipulative apologies for all the BS things he puts the cast through…do I go on? But hey, whether we admit it or not, it's the people like him that make reality television as entertaining as it is. Be the bigger Pisces and prove that Mr. Sandoval is the outlier of the sign, ladies.