When my significant other and I first started dating, a lot of our date nights ended up in one of two ways. The first was a night out with dinner, drinks, and ordering Ubers, which left us diving deeper into our budgets than we'd prefer. The second was laying horizontally, spending a grueling 35 minutes trying to decide on a feature to watch, and falling asleep minutes into the intro of a movie we'd already seen. Our latest and greatest solution? Brainstorming cheap date ideas that will keep us entertained (and vertical) without breaking the bank.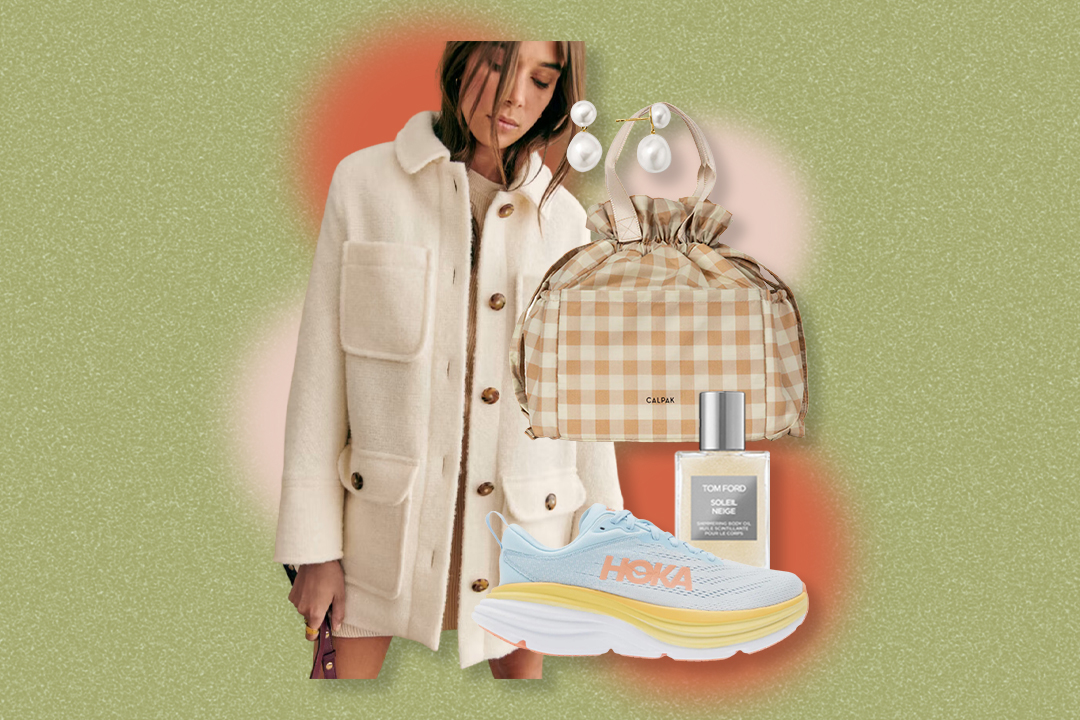 Dating your significant other, no matter how long you've been together, is a perfect (and necessary) opportunity to reset, connect, and fall in love all over again. In the spirit of keeping things fresh without compromising your finances, here are 10 cheap date night ideas for times when you want a middle ground between binge-watching Netflix and splurging on dinner and drinks downtown:
1. A picnic in the park
Grab your favorite beach blanket and get outdoors because a picnic in your local park (or, if you're lucky enough, your local beach) is one of the most romantic yet affordable date nights of all. It's intimate yet cozy and casual, and it's one that you'll turn to again and again. Grab a small speaker to set the mood with your favorite tunes, bring a cooler or picnic basket of your favorite treats (wine and cheese, anyone?), and cozy up as the sun begins to set on the horizon.
2. A trip to the museum
Channel your inner Ben Stiller because we're having a Night at the Museum—minus the unleashing of an Egyptian curse, of course. Trips to local museums are typically pretty inexpensive, are a great way to enjoy art and culture within your own city, and can help you get an inside look at what inspires your S.O. Whether you opt for an art, science, history, or tech museum, you'll be sure to have a time. Bonus points if you find a museum that serves cocktails after hours.
3. Cook dinner together at home
Cooking together at home: a tale as old as time and one of the easiest, slept-on dates of all time. While we do like to sub homemade dinners for a fancy meal every once in a while, we also love the simple pleasure of making dishes with your partner at home. Whether you challenge yourselves to try a new recipe, recreate one of your restaurant favorites, or make a meal that you and your partner have down to a science, pour yourselves a glass of wine, preheat your oven, and prepare for a simple-meets-romantic date that will yield leftovers for tomorrow.
4. Go for a nature walk or hike
Once you feel comfortable with the person you're dating, a nature walk or hike is always a good idea. Walking, talking, and flirting amongst the chirping crickets and crunching leaves beneath our feet is our idea of a good time and the best part? It's absolutely free. Get out of your day-to-day routine, get lost in conversation, and get moving—this crowd-favorite date idea is one that you'll want to write about in your journal as soon as you get home.
5. Stargaze
Name something more romantic than stargazing with someone you love—we'll wait. If you ask us, cuddling underneath the stars and pointing out your favorite constellations under the blanket of the universe are some of the most intimate moments of all time. It's serving up all of the A Walk to Remember vibes and is one that we'll be doing as long as the weather permits.
6. Learn something new together
Whether you opt for a course that's in-person and a bit more formal or one that's virtual and, likely, less expensive, learning something new together (cooking, painting, tennis, rock climbing, pottery, etc.) is always a great bonding experience that will live in your memories forever. We absolutely love the idea of challenging yourself with something new because it either a) leads to the adoption of a new hobby/skill or b) ends up being something you and your partner can laugh about until the end of time. Be sure to check out classes available to you in your area or look into these virtual courses that pair well with a partner:
7. Host a game night
Witty, competitive banter is one of our many love languages, so it's no surprise that we love a good game night with our significant other. There's something about friendly bets and a little bit of smack talk that we find to be playfully hot, and for that reason, hosting a game night is at the top of our affordable date night list. Keep it simple with a deck of cards (strip poker, anyone?), or buckle up for a two-person strategy game that will be sure to keep you entertained all evening long.
8. Go on a scavenger hunt at a department store
My boyfriend and I did this in Target once, and it was one of the most entertaining and thoughtful date nights I've had in a while. If you or your partner's love language is giving or receiving gifts, this one has both of your names written all over it. The rules are simple and the reward is great. Grab a grocery cart, set a budget, split up for a set amount of time, and head separately to checkout. The goal of this scavenger hunt is to yield items you think that your partner would love. This is the list that we tackled:
1) Favorite drink
2) Favorite snack
3) Favorite color
4) Something that reminds you of them
5) Something that you think they need
When you get back home, you'll present each category of gifts, one by one, and let me tell you: It's sweet, thoughtful, and a definite must-do.
9. Go to (or create a) drive-in movie
The number of times that I've searched "drive-in movie near me" on Google vs. actually been to a drive-in movie is probably one of my most fatal flaws in life (and something I'm actively working on). There's something so vintage and nostalgic about bunking up with blankets and snacks in a truck bed with your S.O. that sounds super intimate (we have Grease to thank for that), and for that, it remains at the tip-top of my personal date night bucket list. If you don't have any drive-in movie theaters near you, fear not: You always have the option to make one at home. Invest in a projector or simply bring your laptop outdoors, stock up on blankets and pillows, grab your favorite snacks, and, voilà—an easy date night idea that'll elevate your average Netflix session.
10. Make an at-home brunch followed by a franchise movie marathon
The perfect Sunday exists, and it's an at-home brunch followed by a long-winded Harry Potter marathon with my boyfriend. Start your day off with a hearty breakfast (bottomless mimosas and/or Bloody Marys encouraged), and then watch a movie franchise from start to finish (Twilight, Star Wars, James Bond, Avengers, The Hunger Games, or Divergent will surely do the trick). Extra points if you make a fort because we're never too old for a bit of nostalgic adventure.