I was on the deck of my suburban home when I first heard of it.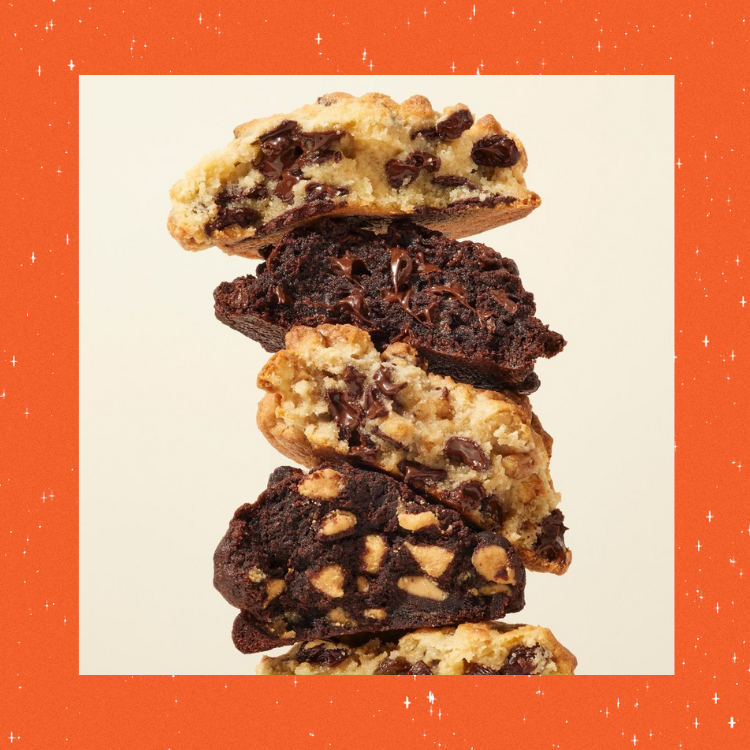 Enough with the stress! These 20 gifts will please even the pickiest person.
"Have you heard of Chloe Ting? You literally get abs in like a few weeks if you do her videos—it's insane, you should see the before-and-after pictures," my 20-year-old sister said to the friend she was FaceTiming.
My ears perked up; a promise of abs in the amount of time it generally takes to get into a workout routine alone? I decided to google it, and sure enough, there they were: countless before-and-after pictures of women claiming they had gotten a defined stomach in just two weeks. It had to be too good to be true… right?
So here's the thing: if there's one thing in my life I am consistent about, it's exercise. I have simply found that if I don't, I'm in a completely different headspace than when I do, and it has become my hour of the day that I take just for myself—and at risk of sounding completely annoying, I've grown to love it. A few months ago, I felt that I had finally perfected my workout routine after years of trial-and-error—but then COVID-19 hit.
I've always been consistent about fitting some kind of running into my routine, but the second all other forms of exercise got limited to my 10×10 section of empty space I have in my one-bedroom apartment, all motivation got tossed out the window. I've never been able to get really into online workout videos; I much prefer the atmosphere of a class or the gym, and while they obviously suffice when you're in a pinch, I knew I had to learn to make them my go-to for 2020. Ms. Ting was going to get her chance with me.
Chloe Ting's Free Workouts
After scouring her YouTube page and immediately feeling deeply overwhelmed, I discovered that Chloe Ting has free workout programs on her blog that specifically maps out which videos you should do on every day of the week. There are programs like a get fit challenge, one specifically for your abs and butt, and of course, her famous two-week shred, which I decided to start with.
Basically, the program is 14 days of 2-4 videos per day—two of which are always the same HIIT and ab videos. The time per day ranges from 25-50 minutes, and of the 14 days, two are scheduled rest days. It's basic enough, and a rainy Sunday was my cue to begin day one.
On day one, I was super pleasantly surprised by the workouts. To me, they felt like the perfect amount of challenging, but they weren't so hard that I felt physically dead afterward—just accomplished and like I got a good workout in. Enjoying workouts is half the battle, and I felt super optimistic going into the rest of the two weeks.
Like I mentioned earlier, workout videos at home have never really been my thing, but I think that what's great about this structure is that:
two weeks is a short period of time that feels doable, and
the exact routine being written out for you makes it feel approachable
It didn't feel like a huge chore or like something I just had to get done; it felt like a fun challenge to incorporate into my otherwise completely boring and mundane quarantine days.
The catch? No matter what you think, life gets in the way.
My experience wasn't perfect, and if I'm being honest, I've gone back and forth about writing this because I felt that I needed to have followed the 14 days exactly as scheduled for it to really count. But really long work days and days where your dog eats an unidentified object that makes him sick and requires a vet run during your workout time happen. Usually on these days, I just know I'll work out the next day, but during this program, it made me wonder if I needed to start from scratch. On her website, Chloe Ting specifically says you can add more rest days or adjust the schedule to fit your life—so that's what I did, and I think it makes my experience even more realistic.
In all honesty, I've been doing Chloe's workouts for about six weeks now. I had a really solid-but-imperfect 2-3 weeks of doing her two-week shred program, and then began incorporating her other videos into my workout routine to supplement a run, and I've truly loved it. Do I have a six-pack? No. Do I look like the before-and-after photos people tag her in? No. I look the same as when I started, but I definitely feel stronger and have been loving how easily her videos fit into life at home. Two weeks ago, she released a challenge that incorporates weights, which I've been absolutely loving doing, and that feels challenging (in the best way) because I can keep upping my weights each week.
Trendy workout programs exist for a reason: people want a quick fix and want to believe that they can truly transform their bodies within a few weeks.
And I'm sure that if you completely revamp your entire lifestyle, hypothetically, you can. If you've never exercised before and you do ab workouts for the first time and continue for two weeks straight, yes, you will probably see more definition than you did 14 days before. The reason this article doesn't include insane before-and-after pictures? The before looks the same as the after—but honestly, that's totally fine with me and is what I expected.
But if you're someone who already is used to exercising who is just trying out a different exercise for a few weeks, you probably aren't going to see miracle results—but that doesn't mean they aren't worth trying. A free workout program that makes you feel stronger and gives you something to do in isolation? It's impossible to complain about. These videos have switched up my workout routine and have given me something new to try, and for that I'm grateful and will definitely continue with the program I started. Whether you're in a workout rut and need motivation or just want to try something new, these videos are absolutely worth your while—just don't get distracted by lofty expectations.