If you've opened TikTok anytime in the last year or so, chances are, you've seen a BookTok-er talking about Colleen Hoover (and maybe you've even seen Ms. Colleen Hoover herself pop up on your FYP). Her books are seemingly taking over the internet—even though most were published years ago.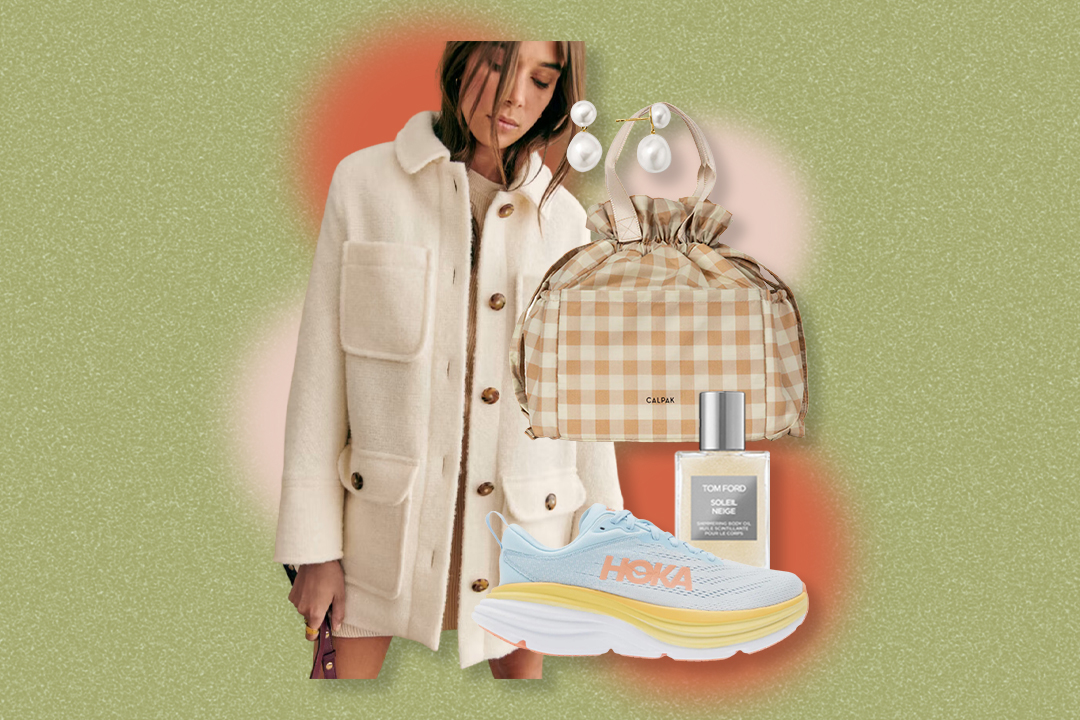 She's known for the depth of her storylines, the uniqueness of her characters, and the occasional shocking plot twist. She crosses genres and target audiences, writing everything from contemporary romance to new adult to thrillers. And I know from personal experience that once you read one Colleen Hoover book, you'll want to read them all. However, with almost 20 published novels, it can be hard to decide where to start. That's why we've done the work for you and put together this short list of our favorite Colleen Hoover books.
I also want to note that a large number of Hoover's books are available on Kindle Unlimited, which means you can read them for free with a membership (more reasons to love a Kindle!).
Add these five books to your reading list ASAP:
Genre: Romance
Goodreads Rating: 4.72/5
Reminders of Him was just released in mid-January, and it has quickly climbed to the top of my list of favorite Colleen Hoover books. As you can see by its insanely high Goodreads rating (with over 26,000 reviews already), readers everywhere are absolutely obsessed. Much like most of her other novels, this story centers around characters and a romance that you'll be rooting for from the very beginning (and a man that you'll definitely be dreaming about). But outside of the love story, Reminders of Him covers loss, motherhood, and forgiveness in ways that will truly make your heart ache—in sadness but also in happiness. It's a story that transports you right into the center of the characters' lives, and you'll definitely find yourself daydreaming about it even when you're not reading. I finished this book in just two sittings; I seriously could not put it down.
So what is it about? After serving five years in prison for a tragic mistake, Kenna Rowan returns to the town where it all went wrong, hoping to reunite with her four-year-old daughter. But the bridges Kenna burned are proving impossible to rebuild. Everyone in her daughter's life is determined to shut Kenna out, no matter how hard she works to prove herself. The only person who hasn't closed the door on her completely is Ledger Ward, a local bar owner and one of the few remaining links to Kenna's daughter. But if anyone were to discover how Ledger is slowly becoming an important part of Kenna's life, both would risk losing the trust of everyone important to them. The two form a connection despite the pressure surrounding them, but as their romance grows, so does the risk. Kenna must find a way to absolve the mistakes of her past in order to build a future out of hope and healing.
Genre: Romance
Goodreads Rating: 4.42/5
This is a unique love triangle story that will keep you captivated until the very end. I still remember the feeling I had when I finished this book over two years ago—it has the type of characters and storytelling that makes you feel every type of emotion possible, and you'll find yourself personally invested in the outcome of the characters' lives. It Ends with Us is not your average romance novel, as it has so much depth and underlying meaning that you have to read and experience to truly understand. This is one of those books that you just don't forget about.
So what is it about? Despite having a tough upbringing, Lily graduates from college and moves to Boston to open her own business. This is where she meets Ryle Kincaid, a stubborn neurosurgeon who has a strict no-dating rule that he breaks just for Lily. But as their relationship deepens, Lily finds herself unable to stop thinking about her first love, Atlas, and everything they shared together—as well as everything that might've been.
Genre: Thriller, Romance
Goodreads Rating: 4.36/5
Hoover veered from her usual romance novels to write Verity, which combines thriller, mystery, and suspense (but also has some romance). If you've read any of our recent book round-ups here on The Everygirl, you know how much our editors love this book. It created quite the chain reaction, and now, those who have not yet read it are in the minority. Obviously, this means it is a great book, but the real reason we can't stop talking about it is because of the story—it is truly the most shocking book I have ever read. It also started a huge internet book debate about what really happened, so you'll be wrapped up in this world even after you finish reading.
So what is it about? Lowen Ashleigh is a struggling writer when she gets the offer of a lifetime: to ghost write the final books of best-selling author Verity Crawford's most famous series, which she's unable to finish after being in an accident. Verity's husband encourages Lowen to come stay at their home to go through Verity's office and notes for ideas for the rest of the series—and while she's there, she finds much more than she bargained for.
Trigger warning: This book contains extremely mature themes, including child abuse and death. Please research all trigger warnings before reading if you are sensitive to specific types of content.
Genre: Contemporary Romance, New Adult
Goodreads Rating: 4.36/5
For those of us who read Sarah Dessen books when we were younger, Heart Bones feels a lot like the grown-up version of her novels. It made me feel both nostalgic and excited to find out what was going to happen next all throughout. It falls in the "New Adult" genre (the main characters are 19 and 20), which is a perfect middle ground between YA and adult fiction. As per usual, Hoover's characters shine through—each with a depth and uniqueness that fits so perfectly into the storyline. I loved that this book has elements of one of those classic-yet-unexpected romances that we all love but also has a bit of mystery with a pretty significant plot twist.
So what is it about? With only two months separating her from the future she's built and the past she desperately wants to leave behind, an unexpected death leaves Beyah with no place to go. Her only option is to spend the remainder of her summer in Texas with her father and his family, whom she barely knows. Then she meets Samson, who seems to be her exact opposite. She comes from a life of poverty and neglect; he comes from a family of wealth and privilege. They soon bond over the unexpected and have an immediate connection that can't be denied. They agree to stay in the shallow end of a summer fling. What Beyah doesn't realize is that a rip current is coming, and it's about to drag her heart out to sea.
Genre: Contemporary Romance, New Adult
Goodreads Rating: 4.23/5
If you're hooked on the idea of a "Sarah Dessen for adults," this one is also for you. Regretting You, however, is unique in that it is told from two perspectives: 16-year-old Clara and her 32-year-old mother, Morgan. Although they both have their own stories to tell, the narrative weaves together seamlessly—and I loved that it felt like a YA novel and contemporary romance, all in one. We not only get two romances, but we also get an extremely unique story of a family facing tragedy and the shocking secrets that come to life because of it.
So what is it about? Morgan Grant and her teenage daughter, Clara, would like nothing more than to be nothing alike. With warring personalities and conflicting goals, Morgan and Clara find it increasingly difficult to coexist. The only person who can bring peace to the household is Chris—Morgan's husband, Clara's father, and the family anchor. But that peace is shattered when Chris is involved in a tragic and questionable accident. The heartbreaking and long-lasting consequences will reach far beyond just Morgan and Clara. While struggling to rebuild everything that crashed around them, Morgan finds comfort in the last person she expects to, and Clara turns to the one boy she's been forbidden to see.
more books we just couldn't put down...