Learning to wear makeup was one of the things I enjoyed the most as a teenager — though my mom would only allow me to wear MAC's clear Lipglass.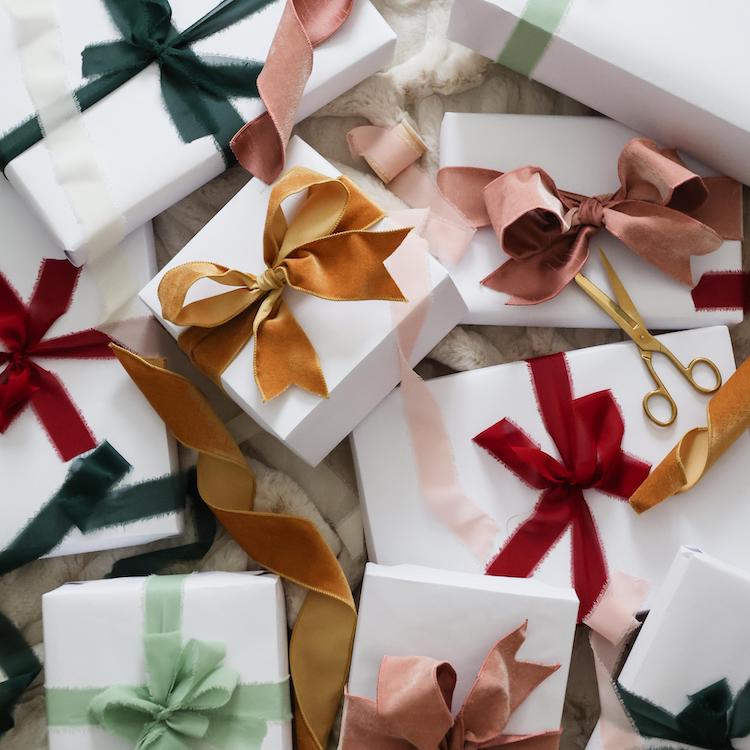 the perfect gifts for everyone—and we mean everyone—on your list
When I got to college, I started to wear more foundation, but it wasn't until my mid-20s that I felt like I had to apply foundation each morning (even for grocery story runs) out of necessity. I had the good fortune of never dealing with teenage acne, but that all caught up with me in my 20s. I didn't want to leave the house because my breakouts and dark spots had gotten so out of hand. Imagine running from a college classmate in the grocery store because you're so embarrassed about your skin.
When I did go out, I'd apply so much foundation that I didn't recognize myself. I found out after years of dealing with my massive breakouts that the pimples covering my jawline and neck were a result of my hormones. Since dermatologist visits were out of my budget at the time, I changed the things I knew I could: my diet, sleeping habits, and skincare routine. As I got my skin condition under some type of control (I still get hormonal breakouts), I wanted to stop hiding in my room. I went to the Bobbi Brown makeup counter at Nordstrom, and with the help of a makeup artist, I found a new routine that gave me the confidence to go out into the world, even with my perceived imperfections. As the artist put it, "it's not about covering, but enhancing your natural beauty," and I've carried that with me every single day.
It's not about covering, but enhancing your natural beauty.
Hyperpigmentation can make you feel a lot of negative emotions, but I want to pass along what I've learned through trial, error, and amazing beauty pros along the way. I also want to make sure you don't feel like this article is meant to make you feel like you have to cover up — I just want you to have the tools you need in case you want to wear makeup, because as cliché as it sounds, you're beautiful as you are.
Prep Your Skin
I have a few staples during my daily routine. This may seem like a lot of products, but this combination has lessened my breakouts, keeps my skin hydrated, and has helped with my dark spots. My skin is honestly like night and day since I have carved out a set routine.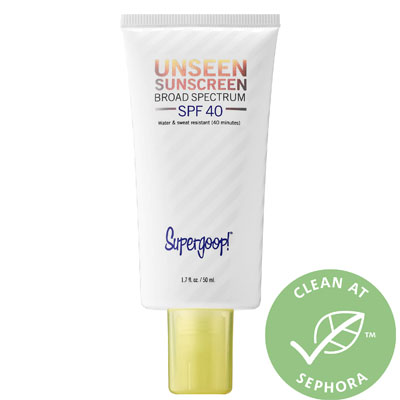 What works for me may not work for you, but a good pre-makeup routine with sunscreen is key. I was once someone that thought my dark skin had built-in sun protection, but sun exposure makes hyperpigmentation worse and undoes all the work your favorite skincare products put in.
Now that the skin is prepped, we can get to the makeup application.
But First, Primer
According to Allure, primers create an ideal base for makeup application by smoothing fine lines and pores while helping products stay put all day. Those who are acne-prone or sensitive to silicone-based products should try a water-based primer like these:
It's All About The Base
No matter your skin type, you'll want to select a foundation that gives you medium to full coverage, because tinted moisturizers or sheer foundations can lead you to apply more without the coverage you're looking to achieve. Fenty Beauty is my go-to because its matte foundation keeps my oily skin shine-free, and their formula is rich enough without being too heavy to help even out my skin tone.
The key to applying foundation without it looking cakey is to start with a little and build out. There was a time when I'd keep adding more foundation to cover spots, and I'd end up looking like a had on too much makeup. Now, when I find myself putting on too much, too fast, I take a beauty sponge, spray my face with rose water, and gently dab my skin, which usually works for me. These are the products I swear by:
Conceal
After applying my foundation, I can always see the dark spots peeking through. Instead of using more foundation, I take my concealer and dab each spot with the less-is-more tactic to build out. This concealer is my go-to because it covers and looks natural and I can drop it in my bag on the go. If you prefer a pot of concealer, MAC's studio finish concealer is a great option to use with a brush or your fingers, and this formula comes packed with SPF 30.
If you're a pro, you can try color correcting as well, but since I'm not well-versed in that arena, I'll keep things simple.
Ready… Set… Powder
Powder will set all of your hard work. I take it easy on the powder because when I overdo it, I think my skin looks older, and it draws attention to the pimple that decided to move in and not pay rent. This is the only powder I'll ever use, and if you have dark brown skin like mine, it sets like a dream and gives no flashback.
Find Your Beauty Superpower
My final step on my journey to self-love — hyperpigmentation and all — is that I accent a facial feature I love. Remember that makeup artist at the Bobbi Brown counter I talked about? She gave me this advice. Some days, I look in the mirror, and all I see are my imperfections; but, I make myself find the beauty in something in that mirror.
I love my eyes, but if I feel they look too tired, I put on a bright lip — right now, these are my favorite: