You nearly had a heart attack trying to secure tickets to Rolling Loud, Coachella, or to see Harry Styles, but now what? There's planning to be done. You have to figure out housing accommodations and travel itineraries, but nothing—and I mean nothing—is as important as deciding the perfect concert outfit.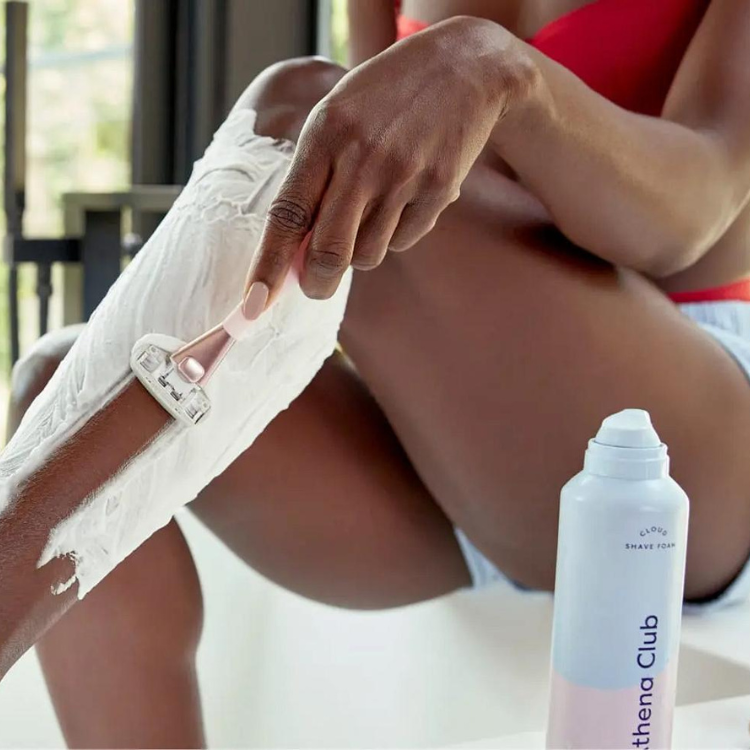 "This razor gave me the silkiest, smoothest shave I've ever had! I never get any cuts or scrapes, even on those hard-to-shave places."
Hear me out: Whether your concert is one day or an entire long weekend, nothing destroys a good concert more than terrible outfit planning. You're more than likely going to be on your feet for most (if not all) of the event, so you'll need to find the intersection of comfortable and iconic. Not sure what to wear? We've styled the perfect concert outfit for you based on your zodiac sign.
Leo
top / sunglasses / button-down / skirt / skirt (plus-size) / shoes
Happy Leo season! Leos and my fellow Leo-adjacent friends know that we love expensive (looking) things, bright colors, and fun with our friends. With this outfit, we're going bold and bright, and we're not going home until the sun comes up.
Virgo
top / earrings / bag / pants / shoes
Lucky Virgos share a birth season with the queen of concerts herself: Beyoncé. Their go-to concert outfit for this season is inspired by one of her most recent looks. Stunt on everyone else in the venue with this effortlessly bold fit.
Libra
top / sunglasses / bag / shorts / shoes
Libras are characterized as being fair, peaceful, and balanced. For that reason, our go-to concert outfit is none other than a matching set, which prioritizes both comfort and cuteness.
Scorpio
shirt / sunnies / shorts / bag / shoes
Scorpios are known for being edgy, and their concert style should reflect that. This all-black outfit is chic and anything but simple, especially when you add touches of your personality using accessories.
Sagittarius
T-shirt / sunnies / bag / skirt / shoes
Sagittarians are known for their sense of humor and sense of style. For that reason, their go-to concert outfit is a band tee. Sure, you can try to pick the band or artist you're going to see, but where's the fun in that? Pick the one that best represents your personality and shows off your unbothered sense of style.
Capricorn
dress / sunglasses / button-up / crossbody bag / sandals
As we've mentioned before, Capricorns have a natural disposition for responsibility and like to dawn outfits that match that vibe. Usually, those outfits are black or brown, and this time is no different. Find your perfect concert fit in this combination of brown and neutrals (P.S. you'll want to pack this button-up just in case it gets chilly at night).
Aquarius
bodysuit / necklace / bag / cargo pants / sandals
Since Aquarians share their sign with none other than Harry Styles, we're taking inspiration from his iconic androgynous style and making it our own.
Pisces
dress / hair clip / bag / sandals
Pisces are drawn to the sea, and this outfit inspired by Rihanna, the Pisces Queen herself, is a nod to the goddess you are.
Aries
top / button-down / bag / shorts / shoes
Aries are sassy and outdoorsy, and for that reason, we're going to assume the concert event you're attending will be outside. Your go-to outfit for this concert season is an active look that will turn heads and allow you to move and groove the way you know you want to.
Taurus
dress / earrings / bag / lace-up sandals
There are many things that a Taurus loves, but amongst the masses, two things stand out: high-quality clothes and romance. Your go-to concert outfit incorporates a blend of both of those elements.
Gemini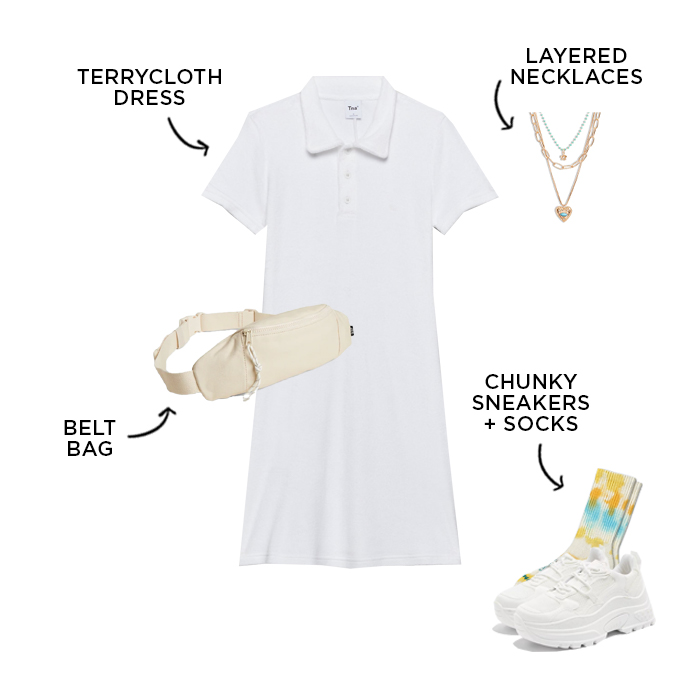 dress / necklaces / belt bag / socks / shoes
As a Gemini, you're usually running a bit late and need something easy to slip on quickly so the Uber your friends called doesn't leave you. Your go-to concert outfit is easy to put on so you can scurry out the door and still look fabulous.
Cancer
top / shorts / sunnies / quilted bag / shoes
Cancers are known for being tenacious and having a passion for fashion. You love music, and whatever concert, festival, or event you're going to will be made your runway in this outfit.
it's written in the stars