Listen, I get it: even those amongst us who get the most possible joy from cute clothes are pretty over anything but sweats this year. What started out as wearing real clothes just for ourselves to work from home in has turned into fatigue and prioritizing comfort over all else—and hell, I think we deserve that.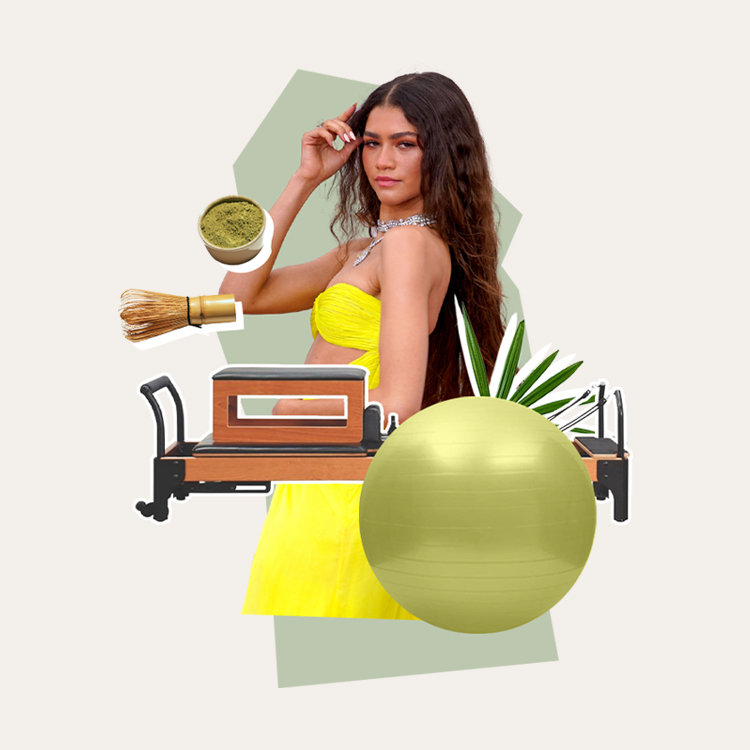 she's (kinda) just like us!
You don't need me to tell you that this year, Thanksgiving—which usually serves as the holiday with the highest-stakes outfit planning and the runway for proving your family that you are, in fact, the most fashionable cousin—looks a bit, well, different. Most of us aren't going to put on our usual Thanksgiving look to sit in the house with our immediate family at most, but that doesn't mean you have to wear your old, stained sweats; we say that the strategy for this year is wearing cute sweats.
We've styled six different outfits that are perfect for feeling a little special come Turkey day, while also ensuring that you'll be extra cozy. Bonus: there isn't a pair of jeans in sight.
1.
joggers / joggers (plus-size option) bodysuit / mug / slippers
2.
sweater / pants / loafers / necklace
3.
pants / pants (plus-size option) sweater / slippers / hoops
4.
pants / pants (plus-size option) / turtleneck / slippers / necklace
5.
cardigan / joggers / joggers (plus-size option) slippers / scrunchie
6.
joggers / joggers (plus-size option) / sweater / bow / socks