Confession: I very often cook without recipes (like, all the time), but I also really love a good cookbook. Sometimes it's just easier to have someone tell you what you need and what to do in order to end up with dinner at the end of a long day. I'm picky about my cookbooks though. Not all cookbooks are made equal and I don't want to waste my time with one that isn't great. Luckily, I have a (very large) collection of cookbooks that are, in fact, great. But still, there are some that I turn to again and again. I reach for them whenever I need a little inspiration, whether it's just a quiet Wednesday night dinner for myself or a gathering with family and friends, when the occasion calls for something more impressive. These are my tried-and-true standbys.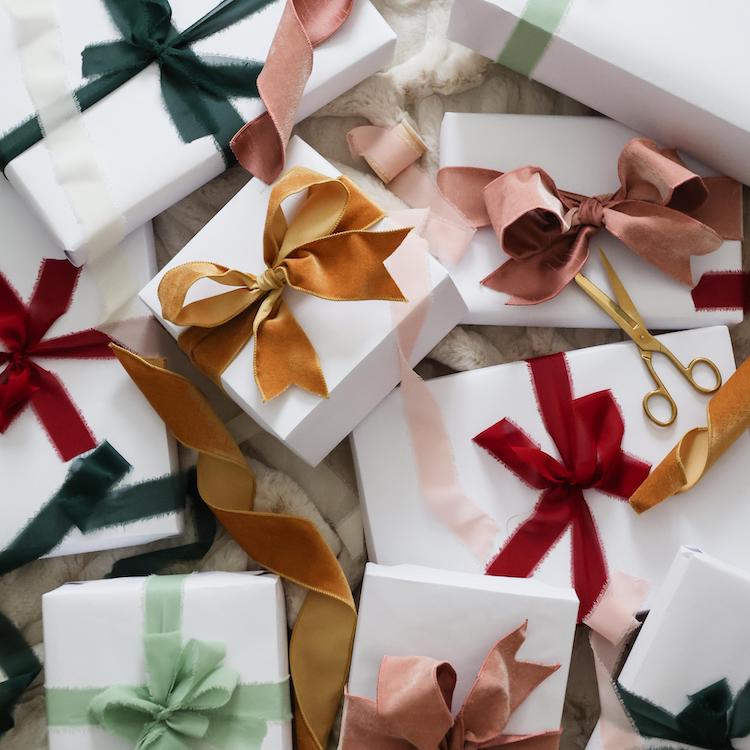 the perfect gifts for everyone—and we mean everyone—on your list
Molly Yeh
If you don't know Molly, it's time for an introduction. The star of Food Network's Girl Meets Farm and the voice behind the popular blog My Name Is Yeh, Molly Yeh is super talented and a total delight. Her food blends her Jewish and Chinese heritage with her current life on a Midwestern farm. The book is so creative and fun — think, a mac and cheese flowchart — and every recipe is delicious. The scallion pancake challah, sprinkle cake, and hummus are among my personal favorites.
Gwyneth Paltrow
This is Gwyneth Paltrow's first cookbook and — surprising myself — it's one that I use a lot. The veggie paella, lentil chili, and lemon pasta are my personal favorites.
Alison Roman
Alison Roman is the total genius behind that viral chocolate chip cookie recipe that all of your friends on Instagram made a few years ago, as well as #TheStew. Her book is just as beautiful, just as genius, and just as delicious as those two showstoppers. (And the cookies are actually in the book.) The olive oil poached salmon and, naturally, the chocolate chip cookies are some of my favorite things in the book, but there are so many great choices that it's hard to pick.
Yotam Ottolenghi
If you need some vegetable-focused inspiration, look no further. Yottam Ottolenghi's Plenty More is all of the inspiration you could ever need and then some. I love the celery salad the most, but there are seriously so many veggie dishes that you would never ever think to make on your own. A real winner.
Chrissy Teigen
I am an unapologetic Chrissy Teigen fan for so many reasons, but this book (and her second book, Hungry for More) is one of the biggest. I've made so many of Teigen's recipes and they're really wonderful (just make sure you follow the ingredient list – I tried to substitute an ingredient one time, per the internet's guidance, and it didn't work). My favorite in this first book is the Chipotle-Honey Chicken with Mango Salsa. Hands down. It's incredible and something that I'll make again and again (I pair mine with rice or quinoa cooked in diluted coconut milk).
Chrissy Teigen
I may love this book even more than the first one, which is, honestly, really saying something. The chicken and dumplings, the chicken curry, the carrot soup — I could go on and on and on.
Luisa Weiss
I'll admit, I don't bake from this as often as I wish I did, but it comes out every holiday season for Christmas cookie baking. Luisa's recipes are so delicious, so detailed, and so lovely.
Kristen Miglore
Food52 is a great resource when it comes to food and cooking, as well as a place to read really good food stories. Genius Recipes is one of the team's earliest books, but it's one I come back to again and again because it really does live up to its "genius" hype. The pumpkin pie is my go-to each year for Thanksgiving and the pork burgers are out-of-this-world good.
Denise Norton
Full disclosure: this is a book that I helped work on, but it really, truly is one that I cook from over and over again. I think one of the reasons for that is because I know it so well and know what to expect, but the other reason is because the recipes are really good. It's incredibly difficult for me to pick a favorite here, but I love the soups and salads (especially the Bistro Salad, Apple Cider Salad with Brie Croutons, chicken soup, butternut squash soup, Steakhouse Chopped Salad, and Fregola Salad), as well as the chocolate fleur de sel cookies, roquamole, and from scratch ranch dressing.
Talia Baiocchi
I love a good cocktail and I especially love a good spritz during the warm summer months. This book has so many light, effervescent options that are simple enough for you to make in the privacy of your own home. You'll feel like you're on vacation, even when you're just sitting on the couch.
Shauna Sever
This adorable book will broaden your horizons beyond white and brown sugar. Whether you use other forms of sweeteners regularly or you've never branched out before, Shauna Sever can take you through everything you need to know, guiding you through what it is, what it tastes like, and how to use it. Her recipes are approachable, yet feel a little gussied up. The banana cake with coconut sugar caramel icing is a standout hit.
Lisa Ludwinski
OK, so including this book on this list was a liiiiitle misleading, since I haven't made anything out of it yet, but I have seriously grand plans for it, guys. Pies, to me, scream fall (even though you can and should eat them year-round), and I simply cannot wait to buy up ingredients at the local farmers market and bake my little heart out. The salads chapter (yes, really) is one that I know I will use All. The. Time. And the other sweets look just as unique and tasty as the pies for which the Detroit pie shop is famous.
Eddie Hernandez & Susan Puckett
I went to grad school at the University of Georgia in Athens, GA. This book, by Eddie Hernandez, the executive chef of Georgia-based Taqueria del Sol (there are locations in Nashville too), and Susan Puckett, was a must for me as soon as it was announced. Now, I can recreate some of my favorites from the Taqueria del Sol menu in my Chicago-area kitchen. Not only that, but this book goes well beyond the menu staples. Next up on my list from this book? A chile-glazed pork tenderloin with shiitake mushrooms and mashed sweet potatoes.
America's Test Kitchen
I've never made anything out of this book that hasn't come out perfect. But, in my opinion, the very best things in the whole entire book are the egg stratas (really great for holiday breakfasts) and the cinnamon streusel coffee cake. It's a great book if you're looking for something all-encompassing and want a good, solid resource to help you're not yet a star baker.