Fall is arguably the coziest time of the year. The temps are finally dropping, the sun starts to set earlier, and the trees change to a new color palette for us to admire. But sifting through the seasonal trends and classic fall pieces to find what works best for your fall wardrobe can sometimes be easier said than done—and that includes figuring out notoriously stressful date-night outfits.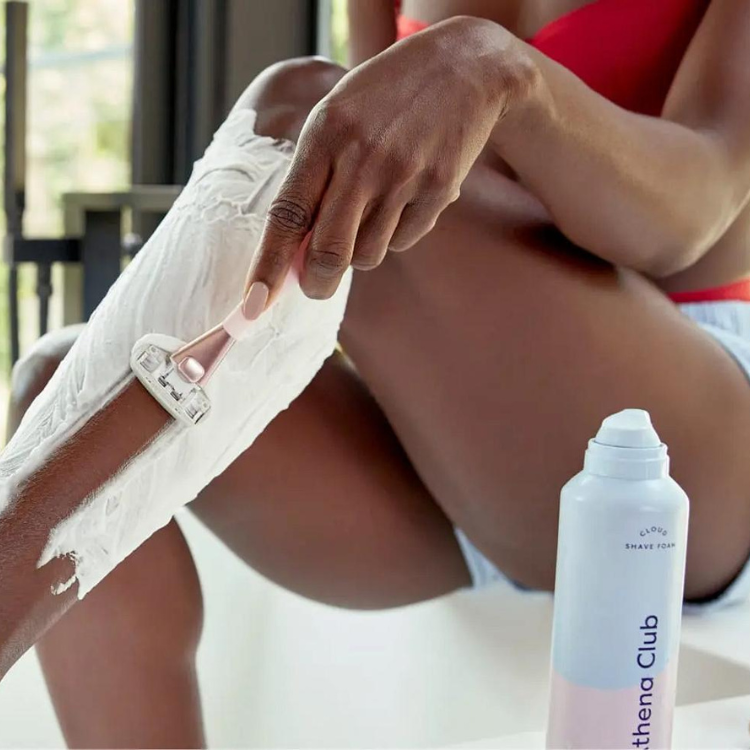 "This razor gave me the silkiest, smoothest shave I've ever had! I never get any cuts or scrapes, even on those hard-to-shave places."
When it comes to fall dates, there are endless options for things to do. This can add a lot of anxiety regarding what to wear. (What do you possibly wear to a tailgate?) Whether it's your first or fifteenth date, you will want to look good, feel comfortable, and be extra confident in your skin (and clothes). We've selected the best of the trends and staple pieces to create quintessential fall date-night outfits for you.
To a pumpkin patch or an apple orchard: a p
laid blazer, straight jeans, and statement jewelry
No activity on the planet says "autumn" quite like visiting a pumpkin patch or an apple orchard. It is the quintessential fall date—and the perfect photo op for you and your S.O. The blazer isn't going anywhere this season, and for good reason. We love an oversized plaid blazer because it keeps us warm on a brisk fall day, and it's a great statement piece to make a neutral outfit pop.
To a football game or tailgate: c
argo pants, a neutral tank, a jacket, and sneakers
Whether you like it or not, 'tis the season for football. You can thank the fashion gods for making the perfect tailgating attire trendy this year: cargo pants. They're cute and comfortable. They can be paired with your team's colors or a neutral tank and jacket. Top this look off with a team baseball cap, and you'll be the best dressed in the parking lot.
To a haunted house: a
turtleneck, a shacket, jeans, and boots
If you love Halloween as much as we do, haunted houses might start calling your name as soon as the first autumn leaf drops. I want nothing more than to feel as comfortable as possible in my outfit when I'm walking through pitch-black hallways (ah, the dichotomy). Opt for a kickass pair of boots that are comfortable enough to run in if you need to make a great escape. Plus, a shacket-and-turtleneck combo will keep you extra warm and cozy after the sun goes down—which is when you'll likely be attending a haunted house.
To a rooftop bar: a sweater dress and cowboy boots
I may be biased from living in Texas for two years, but I think the western fashion trend is one of the most fun. Cowboy boots are not only super comfortable and functional, but they also add a unique element to elevate any look. When you find yourself hitting up your favorite rooftop hangout this year, spice up your maxi dress with a pair of statement cowboy boots.
To a drive-in movie: a matching set and sneakers
We live during a time when comfortable outfits are considered cute and trendy—and nothing marries the two together like a matching set. One of the coziest, most nostalgic fall activities I can think of is going to a drive-in movie theater, where many theaters will play reruns of classic Halloween movies. A comfortable matching set is the perfect uniform for cozying up in the car with your date while still looking effortlessly put together.
To an Oktoberfest celebration or fall festival: A mock-neck sweater, leather pants, and boots
I may not be entirely ready to say goodbye to white after Labor Day, but when fall finally arrives, I am always more than happy to say hello to my old friend, leather. Leather pants are the perfect statement piece without being too out there for a casual occasion. Plus, they'll keep you warm when the temps start getting cooler.