Anyone who has lived with a partner can tell you that moving in together sounds fun until it's time to start decorating. Then, you somehow have to decide where to hang that framed Chicago Bulls jersey or figure out how to style a pink Moroccan pouf with a black leather recliner. Merging furnishings—or even starting from scratch—is not for the faint of heart. In my previous career as an interior designer, I used to half-jokingly say that my job was part decorator and part couples counselor. But here's the thing: It is possible to create a space you both love coming home to.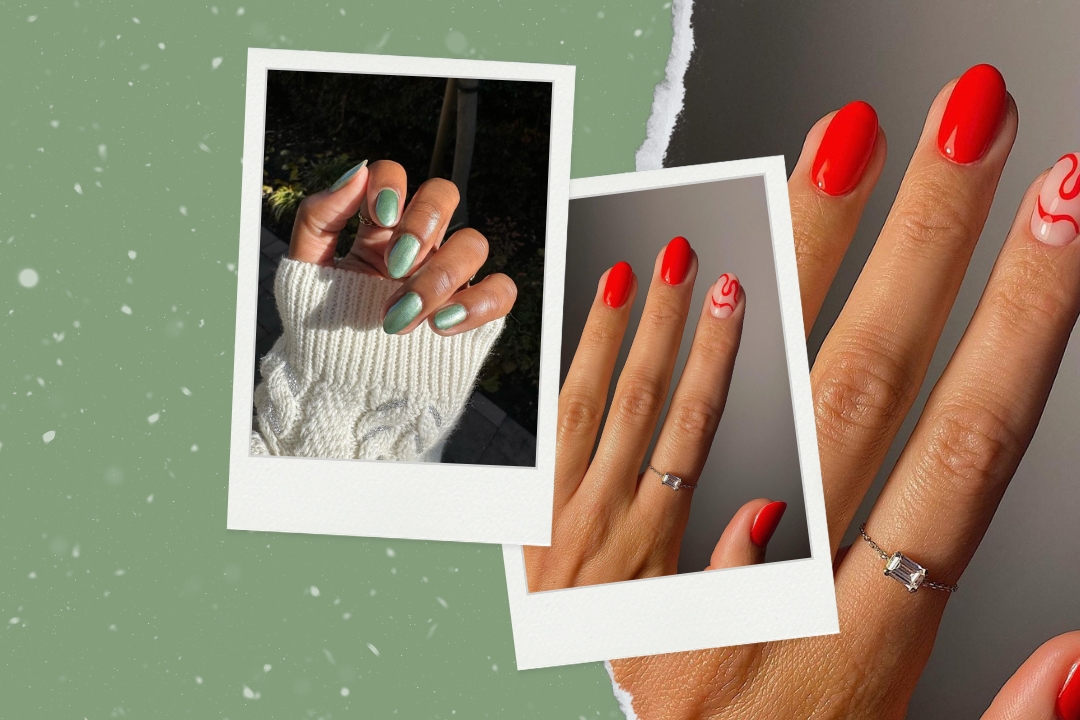 every one of them is a certified sleigh
Today, I'm talking about couples' most common relationship arguments when designing their home and how to manage them while keeping your sanity—and relationship—intact.
1. You think your partner's things won't mesh with yours.
By no means do both parties need to give up all of their treasured possessions when outfitting a new place together. But, when it comes to pieces that reflect an extreme of your decorating style that the other party hates, just do yourself a favor and bid them adieu. Yes, it can be difficult, but unless your "Keep calm and buy more shoes!" print reflects you as a couple, it's probably time to let it go and find something you both love.
When in doubt, follow my rule of three: yours, mine, and ours. Perhaps you get to keep the velvet wingback chair that you love (mine), but you style it with your partner's plaid blanket (yours) and a new leather pouf (ours). This rule ensures that neither person's style becomes overpowering, and your pieces complement a cohesive design that feels reflective of both of you.
2. You can only agree on the most basic pieces—and now your space feels boring.
This is one of the most common relationship arguments I've seen with regard to decorating. Many couples I've worked with can't agree on what they like, so they wind up choosing whatever furniture is the least offensive to each of them. This typically results in a room that looks and feels like a major snoozefest. If this is your current situation, include unique pieces that speak to who you are as a couple. Frame some photos from your travels together, display books that you both love to read, or stock a bar cart full of your favorite libations. A bit of intentional accessorizing can liven up any room.
3. You can't decide on a color palette you both like.
Our individual color preferences are highly personal, so it can be tricky to find a palette both parties can agree on. Instead of arguing over color, I recommend focusing on texture to liven things up. Be sure to bring in lots of plants, cozy blankets, and woven baskets for storage (hello, form and function!) to add interest to the design.
4. You're getting hung up on every detail and can't make any decisions.
It's important to remember that there are many working parts in a complete room design. In the grand scheme of things, that table lamp your partner loves—that you think is just OK—won't make or break the entire space. Including one modern accent table doesn't mean the entire room will feel cold or stale. Try to see each item in the context of the entire room rather than harping on each piece individually. That modern accent table styled with a few of your favorite vintage finds will result in a vignette that you both love.
5. Decorating stopped being fun, and neither of you wants to do it anymore.
Decorating as a couple always starts out so hopeful! We envision late nights filled with pizza, beer, and paint rollers, effortlessly creating the beautiful space where you'll host movie nights and Sunday football gatherings. But soon enough, selecting paint becomes less about the fun experience and more about the fact that your spouse wants to paint your living room green while you clearly know that gray is the answer.
Take a deep breath. Go ahead and grab your drink of choice, gather some magazines, and spend a night sifting through them together without worrying about making any actual decisions. Take note of which rooms you like and which ones you don't, and don't be afraid to ask questions about why your partner thinks red walls in the bedroom are a good idea. You may find common ground where you didn't expect to, and at the very least, you'll have a better idea of what each of you wants out of your home moving forward.