If there's any piece of clothing that feels like a necessary evil, it's denim shorts. They have a reputation for riding up, giving wedgies, and all-around being a survival mechanism for the summer—but not always one we look forward to wearing.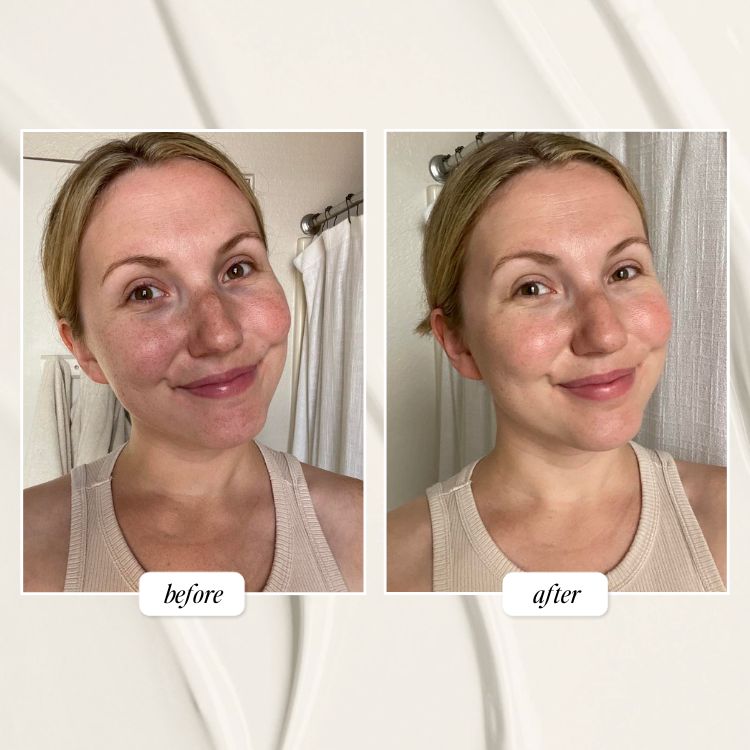 While it can be hard to find a great pair of denim shorts, when you do, chances are, they're going to live on your bottom half for all of summer. If they're comfortable, the right looseness, and something you feel confident in rather than dread putting on, they're the only pants you'll need from May through September.
Our editors are sharing the shorts that single-handedly ended our denim-short searches and spilling the deets so you can find the perfect pair too. Trust us: These are as good as they get.
I went years without finding a pair of denim shorts that I truly love, and after debating shelling out $180 for the cult-favorite Agolde pair that I thought would answer my problems, I ordered these first—and thank God I did.
These are, dare I say, the most perfect denim shorts I've ever put on my body. They're the perfect compromise of not being too short or too long, and the crossed waist and raw hem are cool and effortless. I have always struggled with denim shorts because my thighs are on the muscular side, so more often than not, I feel like the fit is too tight on me and winds up being uncomfortable. With these, I don't have that problem. They're not too tight, not too loose, and overall just perfectly flattering. The best part? They're a fraction of the price of the Agolde ones but truly look and feel identical. These are my favorite find of 2022 so far.
I've always wanted to hop onto the longer-shorts trend but have struggled to find a pair that fit me right. If they're too tight, they give middle-school bermuda shorts PTSD, so I gave up my search last summer. Alas, when I saw Abercrombie released a pair, I decided to give them another try.
I am absolutely obsessed with these shorts. I know from experience with Abercrombie shorts that once I wear them, they'll loosen up slightly, so while they're a bit more fitted on my legs now, I know that'll change when I wear them for a bit. I feel like the length adds a chicness that shorter shorts don't have and they're the perfect long short that doesn't feel dated or weird and unflattering. I ordered two sizes of these, my regular size and a size up, and these are the size up. If you want a looser fit, I would recommend sizing up one size.
– Madeline, Fashion Editor
I've had this relaxed-fit, light-wash pair of denim shorts for literally years and they have never gone out of style or done me wrong. They're the perfect relaxed fit to wear over a bathing suit to the beach or turn into an OOTD with a silky button-up and kitten heels. They're the perfect amount of structured and relaxed, and they're slightly distressed for a trendier feel but not so distressed that you don't want to wear them around your grandma (you know what I'm talking about). I've tried on dozens of other denim shorts, but none can compare to my perfect go-to pair.
These are on the shorter side, but they're not so short that the bottom of my butt cheeks risk getting a glimpse of daylight. I'd buy these again and again.
– Josie, Wellness Editor & Podcast Host
While I understand the importance of good, high-quality denim shorts, I've never been able to justify it. First, vintage options take the cake every time. You can't tell me you can find anything better than a pair of vintage Levi's shorts. Second, I live in Chicago, and I work in an office a few days a week. A pair of jeans I can understand: I wear them all year round and I can wear them to work. But denim shorts just have never seemed like a sensical splurge.
In my quest for inexpensive shorts last summer, I ordered a handful from H&M in all their different styles and washes, and I ended up wearing these the most. They're not tight nor do they squeeze my legs, but they're still flattering and hug my body where I want them to. I wore these most often as a swim cover-up, but they were also perfect for throwing on for errands or last-minute happy hours. I plan to rock them again and again this summer (and even pick up a few more washes).
– Beth, Editor
Madewell's Perfect Vintage jeans are elite and their Perfect Vintage shorts are no different. I wear these all summer long on repeat for a few noteworthy reasons: The cut is structured without being rigid, the material feels soft and lived-in, the pockets are actually flattering on the booty, and the length is long enough for my 5'7 frame. Trust me, these will single-handedly convert you into a denim jeans stan.
– Hailey, Assistant Editor
I am very particular about jean shorts feeling too short or too tight because nothing is worse than feeling like you are cruising around in a jean diaper. These longer A-line denim shorts by Everlane allow for the breathing room I like while still being a sturdy denim. They are a bit longer on the thigh which gives a bit of versatility as you can roll up or down the hem depending on the look you're going for.
– Cassie, Social Media Editor
I'm a sucker for shorts that won't go out of style. These 80's mom jean shorts are just that — timeless. Everything about these shorts makes them the perfect summer selection. Between the longer cut, the hemmed edge, the jean color, and the pocket detail makes these shorts ones you can wear over and over again.
– Kirra, Senior Graphic Designer
When I'm not sporting my thrifted vintage Levi's, I love throwing these Old Navy shorts on. They don't break the bank and they match anything I pair them with! And, if you're a tall gal like me, these shorts keep their length even after throwing them in the dryer (which if you know, you know).
– Christina, Branded Content Editor