Hello, dear reader. It's your favorite dry skin writer, and today, I'm sharing a secret with you: I'm an adult with eczema. Now, I'm not the only adult with eczema—in fact, roughly 16.5 million adults in the U.S suffer from it—but that doesn't mean it still can't be frustrating and challenging at times. It makes finding the perfect skincare products and perfecting a routine much trickier, and I struggled for years trying to do so on my own—until I enlisted the help of a professional.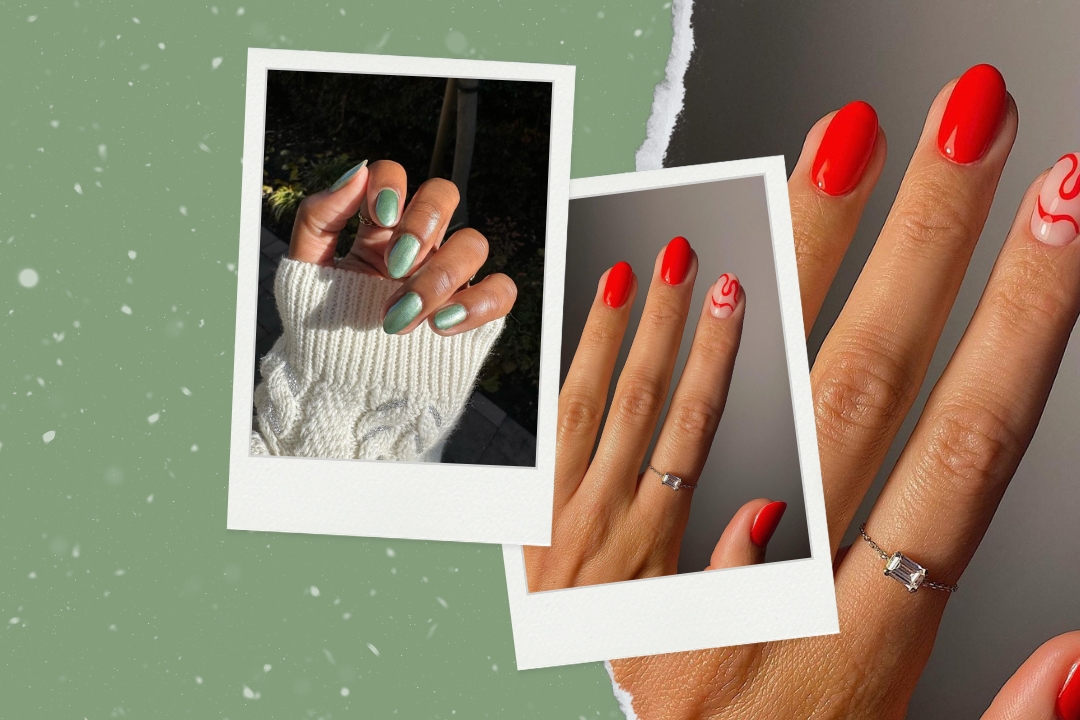 every one of them is a certified sleigh
Cue my wonderful, amazing dermatologist. This past June, during my yearly mole and eczema checkup, I finally took the time to find out everything I needed to know about how to really take care of my skin correctly. Now, thanks to my dermatologist's insight, I can finally run my hands all over my body and not come into contact with small, scaly patches of eczema.
Make no mistake: This is no small feat, people—which is exactly why I'm sharing everything I learned at my last appointment because life's too short to have itchy, dry skin. And, spoiler alert: They're total game-changers and will leave your skin glowier and more nourished than ever. Keep on reading to learn the five best tips I've learned from my dermatologist when it comes to managing eczema.
1. Moisturize frequently throughout the day
Eczema damages the skin barrier function which makes it more sensitive and susceptible to irritation. This is why—despite the fact that some people can get away with moisturizing once a day—someone with eczema needs to do it 3-4 times per day. Moisturizing frequently is key to replenishing the skin's barrier and keeping and locking in moisture. Admittedly, this takes more time and work, but I personally find it soothing and therapeutic. Being able to run my hands all over my body and not run over a rough, scaly eczema patch feels so rewarding.
It's important to note that this still applies to the times you're using any prescription corticosteroid cream to treat eczema because the cream won't do the trick on its own. I've also been told that corticosteroids can only be used 1-2 weeks at a time max—any longer than that, and you run the risk of bleaching your skin. So, all in all, getting in the habit of moisturizing frequently will help you better manage your eczema and prevent flare-ups.
2. Stick with heavy-duty moisturizers
For someone whose skin barrier is already weakened and damaged, your average run-of-the-mill moisturizer isn't going to cut it. My dermatologist recommends moisturizing with CeraVe, Cetaphil, or plain Vaseline or Aquaphor on eczema-prone skin. My top three favorites, in no particular order, are Vaseline, Aquaphor, and CeraVe Healing Ointment.
Some people tend to shy away from healing ointments or anything with petroleum jelly because of the greasy feeling it can leave behind and the risk of potential staining. To downplay this risk, I recommend applying it in clothing you don't mind possibly getting messy (think: an old shirt, bath towel, robe, etc.) and sitting on a towel for a little bit after you've applied it. In addition, I also recommend putting moisturizer on your hands during times you're not planning on going on a computer or picking up your phone (like when you're binge-watching the latest Netflix thriller) to help minimize and remove the temptation to go and wash it off.
3. Use the right facial moisturizers
Before, I was using lightweight, gel moisturizers that were just not it. My dermatologist explained to me that I need a thicker moisturizer that will actually penetrate my skin as opposed to sitting on top of it. My ride-or-die facial moisturizer is the La Roche-Posay Lipikar AP+M Triple Repair Moisturizing Cream. I've finally been able to achieve the coveted "glazed donut" skin look I've been pining for with daily use. Facial moisturizers from La Roche-Posay, CeraVe, Cetaphil, or the beloved Neutrogena Hydro Boost are also great options as well.
The Best Facial Moisturizers for Dry, Eczema-Prone Skin:
4. When your facial moisturizer isn't cutting it, add in a drop of Vaseline or Aquaphor
During the times your skin needs a little pick-me-up, mixing in a drop of Vaseline or Aquaphor with your regular facial moisturizer can do the trick. Similar to slugging, this will help your skin better lock in and retain moisture. The main difference between my dermatologist's advice and slugging is that the former can be done both day and night due to the fact that it's lighter and not as messy; your skin won't look as greasy as it does when you slug.
5. Keep your facial regimen simple
When it comes to managing dry, eczema-prone skin, a "less is more" approach is often what works best. If your skin's already sensitive and more susceptible to irritation, infections, and allergic reactions, keeping it light and sticking with the basics is key.
I can attest to the efficiency of this, as I used to use an array of products because that was what I saw most celebrities and social media skincare gurus doing. Now, I use 3-4 products max and my skin looks better than ever. In the morning, I use a gentle cleanser, followed by toner, moisturizer, and SPF. My nighttime routine is pretty much the same (minus the SPF), but every other day or every two days I'll add in retinol after my toner and before my moisturizer. My skin's just too sensitive to handle retinol daily—I'll get dry patches and it'll get extremely red—regardless of how much moisturizer, hyaluronic acid, or Vaseline I pair with it.
Having eczema can, undeniably, be frustrating and challenging at times, but it's not the end of the world. Learning more about this inflammatory skin condition and using these daily tips from my dermatologist has made the biggest difference. At the end of the day, it's all about finding what works best for you. In my case, I've found that moisturizing frequently, keeping things simple, and going back to basics is key to managing my eczema effectively and keeping my skin happy.