We've all been there: Your alarm goes off for a work day, but you decide to roll over and give yourself "just five more minutes" of sleep (or in the case of an iPhone alarm, that coveted nine more minutes). Next thing you know, the alarm has been snoozed no less than four times, and now you've left yourself with a very short amount of time to get ready for work. Office outfits can seem tricky, but they don't have to be.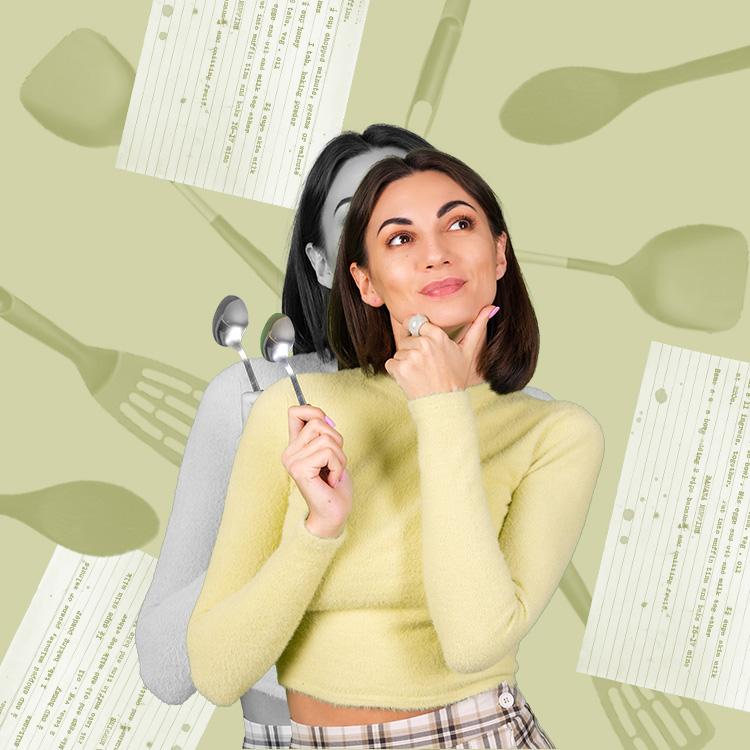 high in protein, good for gut health, and anti-inflammatory? yes, please!
We've put together six tried-and-true office outfit formulas that you can throw on when you just can't be bothered to get out of bed on time. These looks have just three essential pieces each, so you know that when you grab those key items from your closet, all you need to do is fill in the gaps with some basics and dress them up with accessories (if you feel like it). Check them out below.
1. A Turtleneck + Skirt + Tall Boots
This is the ultimate fashion girl look for fall and winter—you can truly never go wrong with a skirt (if you don't feel comfortable with a mini skirt for work, opt for a midi instead), a sweater, and knee-high boots. For the chillier months, add a pair of tights as well.
2. A Tee + Jeans + A Blazer Coat
This office outfit is one that isn't going anywhere. It's practically the mandatory uniform of business casual, and for good reason: It's both comfortable and chic. Have some fun with a statement patterned blazer, and no one will have a clue that you rolled out of bed 15 minutes before you had to leave.
Abercrombie
9 colors/patterns available
3. A Striped Sweater + Trench Coat + Loafers
If there's sweater style that is IT for 2022, it's a chunky striped one. Pair yours with an oversized trench coat and some chunky loafers, and you've got an instantly fashionable look. As for pants, you can swap in whatever you're feeling that day—this combo works with blue or black denim, trousers, or a nice pair of leggings.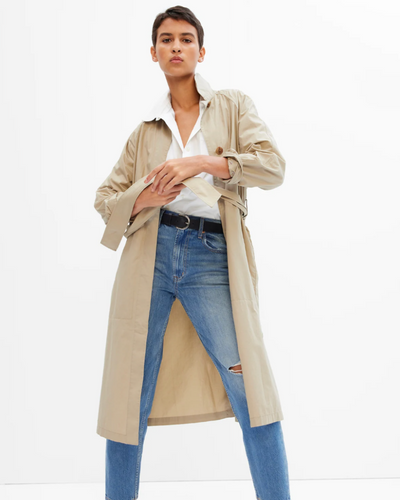 4. A Button-Up + Jeans + Over-the-Shoulder Sweater
One thing we're gonna be doing this fall and winter? Draping a sweater over our shoulders. Paired with an oversized button-up shirt of your choosing and a pair of relaxed jeans, this look is timeless, easy, and classic.
Abercrombie
10+ colors/patterns available
Abercrombie
4 washes and 3 lengths available
5. An Oversized Sweater + Leather Pants + Sneakers
On the days when it's so cold you wish you could leave your house in your flannel pajamas, go for the ultimate cozy combo: an oversized sweater and leather pants. You can really make this look your own with the style of these pieces—opt for classic femme with something more tailored, or lean into the cool girl vibes with oversized silhouettes.
Abercrombie
3 colors and 3 lengths available
6. A Patterned Top + Trousers + Boots
A great way to distract from the inevitable sleepiness on your face is to go for a statement piece. A fun patterned top or sweater paired with trousers is sure to earn you well-deserved compliments, rather than any unsolicited "you look tired" comments.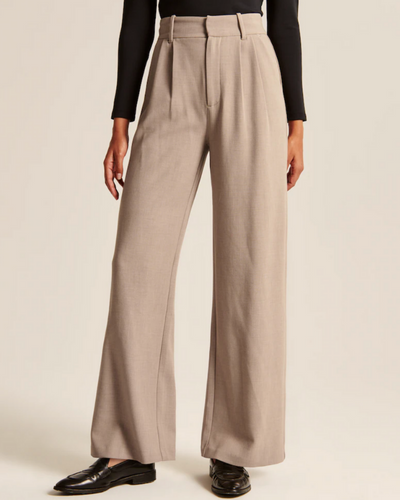 Abercrombie
5 colors and 3 lengths available