After turkey, stuffing, and pumpkin pie, the decor is the most important part of hosting the Thanksgiving dinner. Creating a space that feels reminiscent of traditional Thanksgiving decor but also takes into account your personal needs (i.e. the size of your gathering, budget, limited time, etc.) may feel like a challenge, but it's certainly not an insurmountable one. I've rounded up six easy ways to decorate for Thanksgiving this year, no matter how much time or money you have to spend, so you can throw it together last minute if need be and save all your budget for the Thanksgiving punch.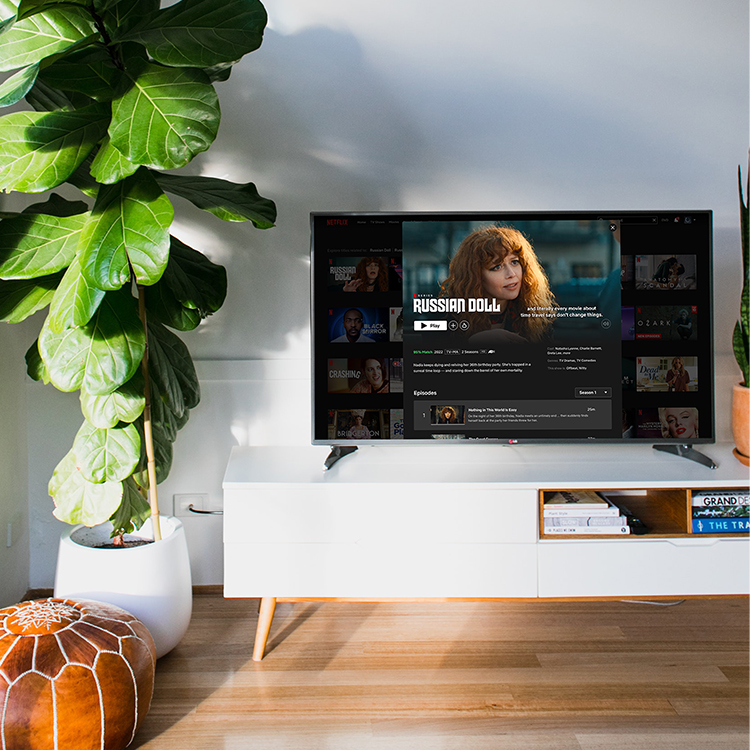 stop mindlessly scrolling on Netflix—these shows have our seal of approval
1. Add a hint of nostalgia with a tablecloth
There's something so delightfully traditional and nostalgic about tablecloths. Give a nod to the "good old days" with a simple linen style or ask a family member if you can borrow one from their collection. I love using them for any occasion that I want to feel extra put together, and tossing them in the washing machine afterward makes cleaning up a breeze.
2. Create inexpensive arrangements with fall foliage
Forage fallen branches inside and showcase the autumn colors with an extra tall arrangement, perfectly suited for a mantel or entryway table. The best part: It's totally free, adds gorgeous texture and color, and can easily be swapped out and refreshed as needed.
3. Break out the cloth napkins
Not only are cloth napkins an environmentally friendly choice, but they also instantly elevate any sit-down meal. You can opt to create a formal place setting with them at each person's seat or simply keep a few stacked on your bar or coffee table if you're having a more casual, low-key evening.
4. Dim the lights
If you want to create some ambiance, turn off your overhead lights. If your home is like mine and didn't come equipped with dimmers, don't fret—you'll just need more candles (that's the excuse that I use). Tall tapers give off the best, brightest light, but feel free to mix in some hurricane glass vases or low votives for variety. The more, the merrier!
5. Use dried flowers or wheat grass as a stress-free centerpiece
This low-maintenance centerpiece can be thrown together in mere moments before dinner is served, so if this is your first time cooking a Thanksgiving dinner, it's a perfect, low-stress option. I love the idea of bringing in family heirloom vases for this (if you have them), since it makes the entire decor feel more sentimental and special.
6. Add twinkle lights
Whether you live in a warmer state, plan to gather outdoors for extra precaution, or just want a little more ambiance at your dining room table, consider adding some simple garlands or twinkle lights overhead to elevate your table setting. Try stringing them around trees or using this over-the-table rod if you're outdoors, and if you're indoors, place lights down the table to add to the centerpieces or string them along one wall to add a cozy touch.
Here are 7 things to remember