Friendsgiving kicks off a time of year full of good food, great vibes, and gatherings of our favorite people. I love hosting Friendsgiving because it's low-stress and I can be totally in charge of planning the menu. Plus, it's a great way to start off the holiday season with my best friends. If this is your first time hosting, I've got a few tips and go-to Friendsgiving recipes up my sleeve that you'll definitely want to know.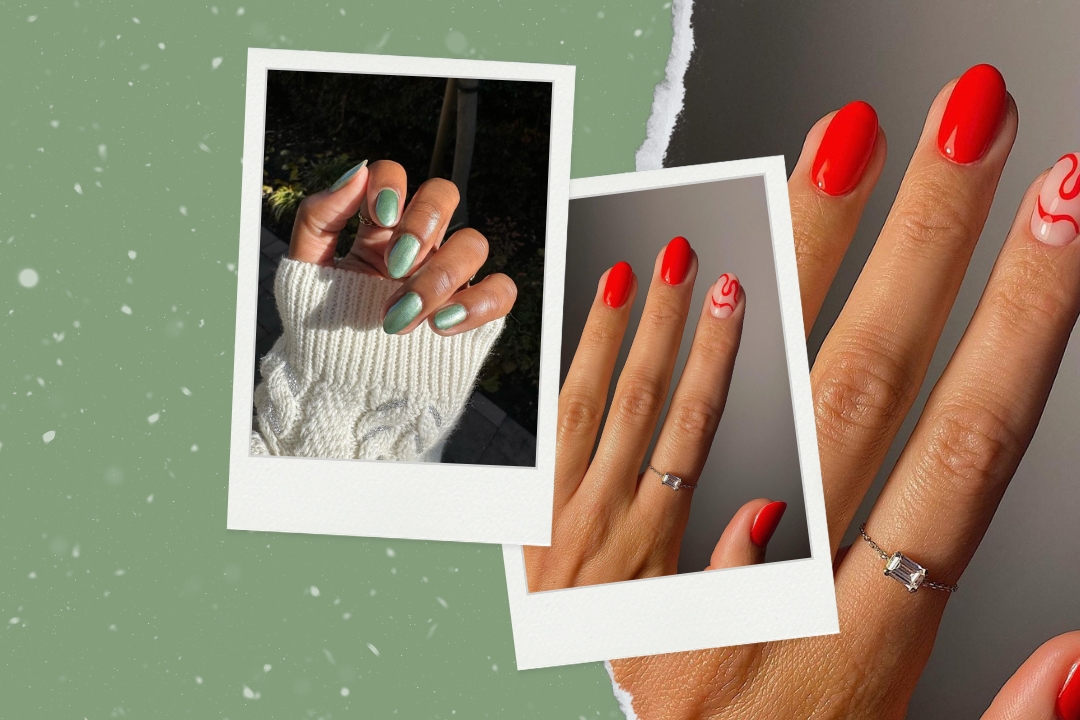 every one of them is a certified sleigh
First things first: You'll want to curate a balanced menu and ensure you have enough food for everyone. A standard Friendsgiving menu is made up of 1-2 appetizers, a main dish, 2-3 sides, 1-2 desserts, and your choice of drinks. Depending on your guest count, you may need more or less food, but this is a great starting point as you plan out prep work or assign dishes for guests to bring. When it comes to your main dish, keep in mind that the standard rule is 1-1.5 pounds of turkey per guest. If you're serving something other than turkey, aim for 1-1.5 servings of that dish per person. That way, everyone can have seconds or take home leftovers if they'd like.
To help you plan your perfect menu, here are the best easy-to-prep Friendsgiving recipes for appetizers, sides, main dishes, desserts, and cocktails.
Friendsgiving Appetizer Recipes
As you put the finishing touches on the main course in the kitchen, serve up an appetizer or two—depending on your guest count, you may need a third! These appetizers are festive, delicious, and perfect pairings for a pre-dinner cocktail.
No holiday gathering is complete without a charcuterie board. When building your Friendsgiving board, add in seasonal ingredients like pecans, apples, cranberries, and figs alongside your meats and cheeses to give it a festive feel.
This pumpkin-shaped baked brie is perfect as a standalone app, or you can incorporate it into your Friendsgiving charcuterie board. This is a classic baked brie recipe with an extra step to make it look like a pumpkin. Serve it with apples or crackers, and don't forget a dollop of apple butter or pumpkin butter for an extra sweet bite!
Spinach dip is always a crowd-pleaser, and these spinach-stuffed mushrooms elevate the classic appetizer. These little snacks look like they take a lot of effort, but in reality, they only take about 15 minutes to prep and 25 minutes in the oven.
This dip is made with hot roasted tomatoes, garlic, goat cheese, and a little bit of spice from red pepper flakes. The recipe calls for a toasted crostini, but if you don't want to make your own, you can serve this dip with bagel chips or crackers.
Friendsgiving Main Recipes
When we think of a traditional Thanksgiving dinner, a big ol' turkey usually sits at the center of the table. For Friendsgiving, dial it back with one of these hassle-free turkey recipes, or opt for a non-traditional main dish.
You don't need to roast a whole turkey in the oven to enjoy a Friendsgiving turkey! This recipe is pretty hands-off as far as cooking a turkey goes. You'll need to prepare the turkey and the seasonings, but then you just pop it in your slow cooker and focus on other courses or spending time with your friends until dinner.
If you're looking for a vegetarian option that still feels festive enough for your Friendsgiving table, this veggie lasagna delivers. It's packed with peppers, onions, mushrooms, zucchini, and, of course, butternut squash. A blend of seasonal spices gives this dish a mildly sweet flavor to complement the savory veggies.
Pork tenderloin is a great choice when hosting any dinner party, especially Friendsgiving, because it feels fancy but isn't too difficult to cook. This recipe is packed with flavor—from the spice rub to the savory glaze to the Dijon cream sauce. The final product looks and tastes gourmet, but it only takes about an hour to make from start to finish.
Cooking in an air fryer cuts your prep time significantly while turning out turkey that tastes just as good, if not better, than an oven-roasted one. The best part about this recipe is that the seasonings are kitchen staples, so you likely already have them on hand—just add the turkey!
Friendsgiving Side Dish Recipes
The main dish is important, but the side dishes are always the real stars. Try one of these recipes for a modern twist on classic holiday sides.
Remember when we all used to hate Brussels sprouts? That's because they weren't prepared like this. This recipe calls for roasting them with balsamic vinegar, honey, pecans, and parsley, creating a perfect combination of sweet, crispy, and caramelized.
This slow cooker sweet potato casserole has a flavorful pecan topping made with butter, sugar, cinnamon, and pecans that adds an extra wow factor to the dish. Plus, cooking in your Crockpot saves your oven space for apps, main courses, and desserts.
Made with apples, kale, quinoa, roasted butternut squash, dried cranberries, and pecans, this salad is guaranteed to be a crowd-pleaser. It's all finished with an apple cider vinaigrette that adds a perfectly tangy bite.
Friendsgiving Dessert Recipes
Don't forget to save room for dessert! A pie is a staple at every Friendsgiving, but if you're looking for something simpler, we've got some other easy recipes, too.
The most classic dessert of all is pumpkin pie! This traditional recipe is classic in flavor and easy to throw together, especially if you use pre-made crust. The leftover pie crust leaves and sugared cranberry garnish are optional but will make your pie look straight from a bakery.
The inside of a cobbler is similar to an apple crisp, but the topping is sweet and fluffy instead of crunchy. This warm apple cinnamon dessert pairs perfectly with a scoop of vanilla ice cream and a drizzle of caramel sauce.
Caramel apples are not only a great dessert but also a fun Friendsgiving activity. Create a DIY caramel apple dessert bar with apples, warm caramel for dipping, and different toppings like candies, chocolate, and nuts.
Friendsgiving Cocktail Recipes
Of course, no Friendsgiving is complete without a seasonally appropriate drink to pair with it! From batch cocktails to handcrafted mocktails, these recipes will round out your Friendsgiving menu.
In my personal opinion, you can't celebrate without an espresso martini. So it only makes sense that I would scope out the best espresso martini for Friendsgiving. Made with a homemade chai honey syrup and non-dairy milk, this chai espresso martini is a perfect after-dinner cocktail.
This apple cider sangria is extremely easy to make and full of seasonal ingredients. It's made with apple cider, white wine, apple brandy, Honeycrisp apples, and a spiced honey simple syrup for a delicious blend of autumn flavors.
If you want to make a batched drink sans alcohol, this Thanksgiving punch is perfect. Made with apple cider, orange juice, fresh fruit, and seasonal spices—all topped off with ginger ale—this mocktail feels extra festive even without the booze. If you want to leave the option of turning it into a cocktail, have some spiced rum or bourbon nearby.
Apple and cranberry are a match made in heaven. This apple cranberry Moscow mule is made with cranberry juice, apple juice or ginger beer, and vodka, then garnished with apples, cranberries, or rosemary for a sophisticated finishing touch.