Let's be real: Relationships can be complicated. The good news? They don't have to be. Thanks to the Enneagram, we can show up as our best and most authentic selves in our relationships while better understanding ourselves and our other halves, no matter how different they are. And the result is deeper connection, mutual respect, and empathy. Grab your partner and read on to learn the strengths, differences, and motivations of each Enneagram type and find out where you fit.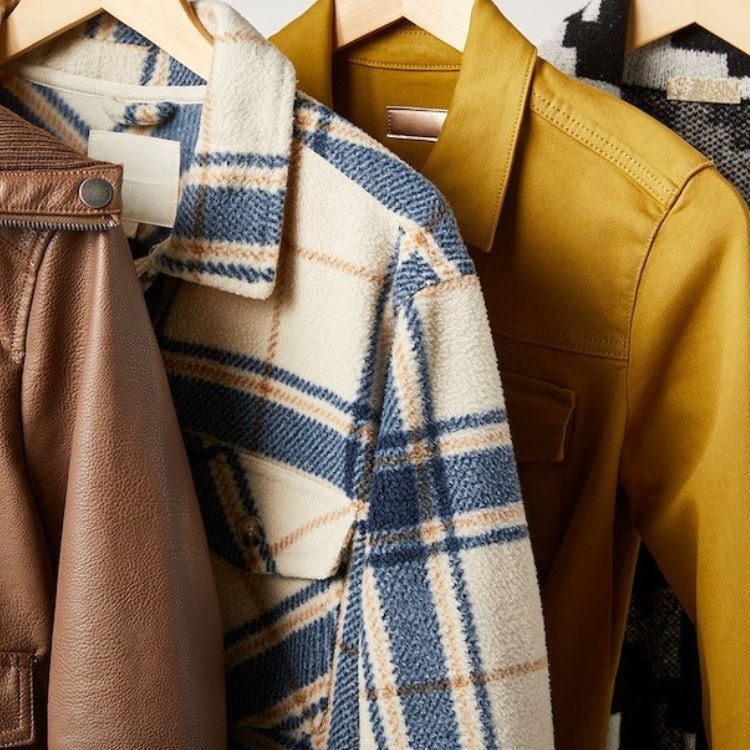 ...and it's wallet-friendly

Type Ones are great in relationships because they always have a sense of their priorities. It's rare you'll meet a Type One who doesn't have a grasp on what it is they want in a relationship and where you fall in line with their other duties and identities. They're also known for being faithful, helpful, and dedicated in relationships, meaning you can expect them to be all-in.
On the other side, Ones are known for being perfectionists, which can mean they're critical and have overly high expectations of a partner. Type Ones should be aware of their expectations and work on finding a medium with their partner. Instead of expecting your partner to have the dishes done when you get home (without asking first) or wondering why they haven't asked about your weekend plans yet, ask for what you want. I know, this goes against basically everything in your nature as a Type One, but unless your partner can read minds (we're all jealous), there's no way for them to know what you want and, in turn, meet your expectations.

The Helper is all about doing what they can for their loved ones. They know how to make you feel loved and appreciated, and they're great at validating the feelings of others (even if it means doubting their own).
Because Type Twos are so focused on what the other person wants or needs, they often struggle to get their own needs met in a relationship. Instead of worrying about what your partner wants for dinner or how they're feeling after a fight, ask for what you need. If your feelings were hurt or you feel like they're not taking your ideas into consideration, this is your chance to tell them how you feel and exactly how they can support you too. A relationship goes both ways, and because a Two is so focused on their partner, they often forget to prioritize their needs too.
Twos can also be possessive at times, causing them to show an excess of love to their partner in an attempt to woo them or keep them in their lives. Talk to your partner about how they personally want to feel love (might we suggest the Love Languages test?) so you can give them exactly what they want too.

If you're familiar with Love Languages, Threes almost always feel loved through words of affirmation. They like knowing their partner is proud of their achievements, whether it's something big, such as a promotion at work, or small, like finding the best new restaurant for date nights. Threes love to feel appreciated, and because of this, they enjoy giving to their partner too.
Because Threes put so much of their worth into their career, they often bring that into relationships. Talking about work over dinner, being absentminded when you're together, and putting your work-related stress onto your partner can make your partner feel like they're not as important to you as your career. To combat this, create work-free times with your partner. Much like some of us are with our cell phones (guilty), Threes can often be that way about their career. Give yourself two hours when you're out to dinner or just catching up on Bridgerton where you occupy yourself with your partner. No work, all play.

Fours are known for being creative, but in relationships, they are playful, fun, and spirited. They are open to new experiences and love getting to share their creativity and passion with someone else. They are typically emotional and have a strong idea of who they are. In relationships, this means they're romantic and intuitive. They love sending love notes, cards, and gifts to their loved ones, and they feel loved when their partner understands and compliments their self-expression (such as their art!).
In a relationship, a Four can be a little overbearing at times. They can be moody and have a hard time separating their emotions from their day-to-day lives. As a Four, it is important to remind your partner that they aren't to blame for your emotions. Fours do not like being called overdramatic or being told they're overreacting in a situation; therefore, it's important to talk with your partner about your emotions instead of closing them off. You don't have to be alone with your feelings!

Fives love to approach situations with data on hand. They're natural teachers who observe their surroundings and analyze situations deeply before committing or speaking up. Unlike Fours, they take time alone to process and understand their emotions before acting on them, which can make a partner think they're uninterested or uninterrupted by a conflict (which isn't usually the case). They have a thirst for knowledge and love to learn, making them a great companion for intellectual dates, such as going to new exhibitions, museums, libraries, and events in your city.
In their quest for knowledge, Fives can seem somewhat withdrawn or even contentious or irritated with a partner. While they are generally introverted and prefer to stay in, they can get frustrated when a partner always wants to pull them out of their comfort zone. Similar to Type Three, create times with your partner to discuss your lives without judgment. Your partner wants to know what you're learning and what is interesting to you at the moment, so don't be afraid to geek out about your latest project. They love that side of you too!

We all know Sixes are all about commitment, making them perfect for long-term relationships. They're loyal and feel content knowing their relationships are safe and secure. They can be introverted and extroverted, so they're easy to open up to but also to have fun with. Helping others is important to a Six, and they feel irresponsible when they think they haven't fulfilled that duty. They are also independent, so they're able to do their own thing once in a while without worrying about their partner.
Sixes are some of the most trustworthy people; however, they're not quick to trust others themselves. This can make them seem self-conscious, nervous, and even defensive in relationships where the other person doesn't feel trusted or accepted. Trusting another person is hard at first, but it takes being confident in yourself and your relationship to get you there. Spend some time every day focusing on building up your own self-confidence. You can't be the best version of yourself with a partner if you're constantly worrying about how you look or if they still like you (you look great, and, yes, they do!). Then, start building trust by allowing yourself to be vulnerable at times. Open up to your partner about your insecurities in the relationship, and discuss from there.

The adventurers of the Enneagram, Sevens are all about a party. They're upbeat and positive, knowing how to find the good in most situations. They almost always seem happy and carefree, which can sometimes seem stressful to a partner who's another type.
Although Sevens are the life of the party, they can also seem narcissistic and distracted in relationships. They have a short attention span, which is great for having fun but stressful for discussing issues in a relationship. We know it's hard, but Sevens, you have to slow down. Allow your partner to get serious every once in a while. Being an optimist doesn't have to mean you never discuss negativity or the stress and anxiety each other goes through. However, make sure you're letting your partner speak up. While they certainly love your center-of-attention personality, they also want to feel understood and heard too.

Eights are confident and outgoing, but this can also manifest itself as arrogance and competition. They are natural leaders who view life's challenges as exciting, and they're never afraid of conflict. When issues arise in a relationship, they're the first to be honest and ready to discuss what's going on with their partner.
A reminder to Eights: It's OK to show your vulnerable side. Eights feel like they have to have everything together all the time, and they can't share the tender side of themselves without getting angry or frustrated first. To make this easier, practice active listening with your partner. No more trying to come up with a response before the other person is even finished (as an Eight, I totally understand this!). Listen to your partner as they speak, and empathize with whatever they're going through, no matter how big or small it may seem to you. You'll be able to relate to them on a deeper level while also prioritizing some quality time.

Nines can often be mistyped as Twos because they are overly accommodating in relationships and can be people-pleasers. However, what makes them different from Twos is their drive to keep harmony and peace in their relationships. Known as the peacemakers, they are active listeners and sensitive to other people's emotions.
Nines will do anything to avoid conflict, which can sometimes cause situations to never reach a solution (the opposite of Eights!). Instead of your usual, speak up about what's going on with you and your partner. Whether it's about your sex life, someone forgetting to take out the trash, or something bigger, be honest with your partner about how you're feeling and what's going on. Remember that not all conflict has to be disruptive; there is such a thing as productive conflict.
(based on your own Enneagram)