I first found my Enneagram type with my husband during an at-home date night while our son slept, and it immediately made us understand each other better. Suddenly, all those little quirks and pet peeves had us going, ah, I get it now. Not only did it leave us with more compassion (and patience!) with each other but with ourselves too. The Enneagram gives insight into understanding who you are by shedding light on your needs, what drives you, what frightens you, and how you experience or perceive life, which means it also helps you care for yourself.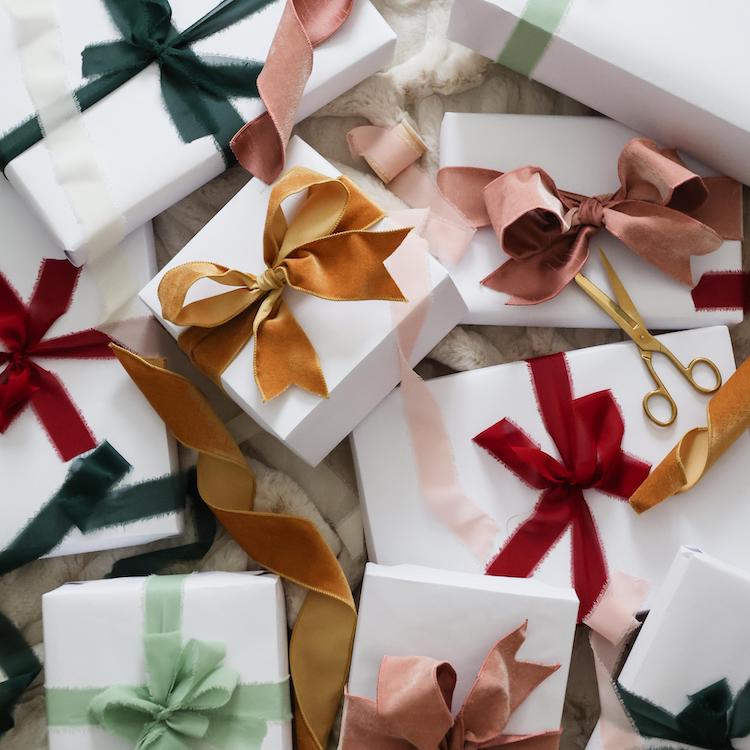 the perfect gifts for everyone—and we mean everyone—on your list
How we care for ourselves can also mean how we provide our mind, body, and spirit with rest. Dr. Saundra Dalton-Smith, a board-certified internal medicine physician and work-life integration researcher, defines "rest" in seven different types, ranging from mental rest to sensory rest. While each individual often needs every kind of rest during a lifetime, they can also be applied to the nine enneagram types to identify what you truly need and the type of rest you may need to focus on more.
A brief disclosure: Regardless of your Enneagram, what's most important is to listen to what you need and take time for yourself, so discover and create a routine that works for and feels good to you. But if you need a little help identifying why you're feeling so drained or how to best care for yourself, the Enneagram is an amazing tool to gain insight. Read on for what type of rest you need and how to best care for yourself, based on your Enneagram type.
For Ones who place a lot of emphasis on getting everything "just right," the pressure to continuously perform at such high internal standards can be a lot. Ones need to care for themselves by implementing Dr. Dalton-Smith's creative rest. You don't have to identify as "creative" or work in a creative field to benefit from creative rest. Creative rest involves taking a moment to appreciate beauty in all forms, from music and art to nature's beauty like trees and beaches. Taking a break for creativity is good for Ones because it's no-pressure, carefree fun where there really is no such thing as "failing" or making a mistake. They can get lost in an activity that doesn't have an objective or something that has to be checked off a list, which is good balance to recharge.
Twos are the empathetic caregivers who don't think twice about putting others' needs above their own. This Enneagram can care for themselves by implementing Dr. Dalton-Smith's social rest. Social rest encourages taking a moment for yourself and being alone, which is a way for Twos to set a dedicated "me time" to combat their selflessness and refill their cup before pouring into others. Avoid overextending and start saying "yes" to yourself and prioritizing your own needs. This can look like designated alone time once a week or setting boundaries and asking for help when you need it.
Threes are often workaholics whose identities are wrapped in their success, and any failure can leave them thinking that they're a failure. Dr. Dalton-Smith's mental rest is perfect for the energetic Threes. Mental rest involves quieting their busy brains and staying present and in the moment. Threes can care for themselves by setting scheduled breaks during their workday and eating their meals away from screens. A mindfulness practice—anything from yoga, meditation, or adult coloring—can be beneficial to keep Threes in the present moment. Also, setting boundaries on your availability outside of working hours can give you the space to understand who you are outside of the identity you've created for yourself. Indulge your curiosity and try something that you're not the best at (you'll find that your self-worth is not tied up to others' perceptions of you—promise!).
Fours would greatly benefit from Dr. Dalton-Smith's physical (passive) rest because of their tendency to over-identify their flaws and worry that something is missing in their lives compared to others. The passive component of physical rest involves getting high-quality sleep and naps, so focus all your attention on physically recharging. Create a bedroom oasis that you can retreat to, have a go-to evening routine to calm you down, prioritize getting to bed at a decent hour, and move your body during the day to help improve your sleep at night.
Often found enjoying their independence and seeking knowledge, Fives are energized in their alone time. To cope with their fear of being overwhelmed by the needs of others and the dull aspects of life, introverted Fives protect themselves by setting clear boundaries and retreating into the internal worlds they've created. As a result, they can benefit from Dr. Dalton-Smith's physical (active) rest. This type of physical rest is more focused on using movement and exercise to recharge the body and get you out of your head. A HIIT session or spin class not your thing? Incorporate any activities that get you moving, like yoga or even stretching, to help you unwind and reconnect with your body.
Sixes use their logic and vigilance to anticipate worst-case scenarios to cope with their fear of being unprepared. To prevent feeling anxious and overwhelmed by always staying a few steps ahead, Sixes can implement Dr. Dalton-Smith's sensory rest. This can look like reducing the sensory inputs in your day-to-day, like pausing notifications and dimming lights. Dedicate time to unplug and close your eyes to visualize places that evoke feelings of peace. Try a soothing daily affirmation like, "I take it one day at a time" or "I let go of what I can't change." The important thing is that you own your power by honoring and naming your fears but create space in your life to not sweat the small stuff.
Because Sevens often fear and repress negative emotions, Dr. Dalton-Smith's emotional rest is perfect for Sevens. While finding the positive in any situation is a good skill, habitual escapism prevents individuals from being their authentic selves and sharing how they're really feeling beyond the automatic "I'm fine" response. Allow yourself the opportunity to spend some time alone and address your feelings. Create a daily routine to journal your thoughts and be genuine about how you actually feel, or find a therapist to help you do the work if it feels particularly difficult. Sometimes, the glass will actually feel half empty, and it's important for you to resist the urge to push that down.
Dr. Dalton-Smith's spiritual rest is perfect for Eights because they can feel disconnected from others due to their competitive and intimidating nature. Remind yourself that you are a part of humanity and consider channeling your desire to take action by volunteering for a cause that's important to you (even if you're not in charge!). Try writing thank-you notes to your colleagues and loved ones or set days to catch up with friends to allow yourself to give and receive love from others. Remember that vulnerability isn't a weakness; it's a strength to be nurtured—especially in leadership.
Nines are willing to go the extra mile to avoid rocking the boat, but don't get it twisted—Nines resist control, which might show up as passive aggression. Like Twos, Nines can benefit from Dr. Dalton-Smith's social rest to establish boundaries that allow them to put their needs at the top of their list. Say how you feel and declare what you want, take up space, set boundaries, "decline" calls or invites when you're not feeling it, and resist the urge to stick to the auto-pilot routine and plan a spontaneous trip with your friends or partner.