Of all the rooms in a house, the bedroom is where you can show off the most personality. It's not meant for entertaining or for guests—your bedroom is just for you, so it should be somewhere that you love spending time. It's the space where you should feel the most comfortable, relaxed, and at home. And it should showcase whatever bedroom decorating ideas suit your fancy.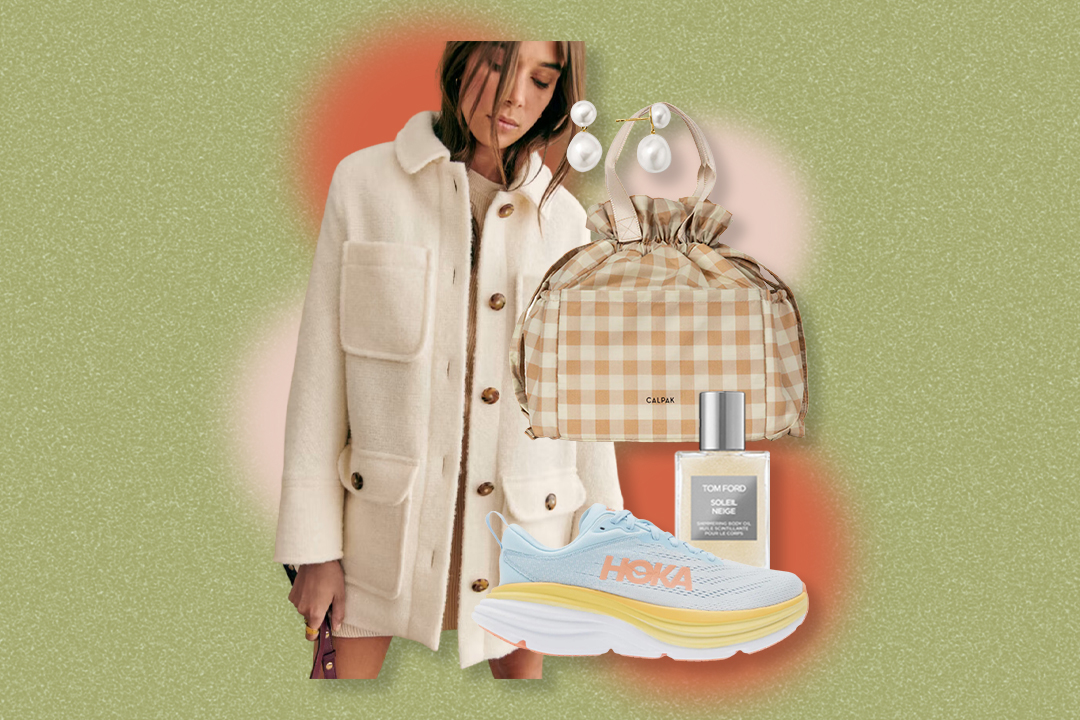 No matter how large your room is, how much natural light you have, or how daring your design style is, we've found a bedroom that you can draw inspiration from. From dreamy designs that are bound to make stress vanish the second you walk through the door, to spaces with bold colors and funky artwork that are anything but boring, these bedroom inspiration ideas will help you turn your own bedroom into your favorite room in the house.
If your vibe is dark and moody…
This bedroom remains neutral but nixes bright whites in favor of dark hues that make it feel extra cozy. With inky blue walls, double-layered window treatments, and a bed piled with plush linens, the whole design prioritizes restful sleep. Woven textures and a patterned, vintage-style rug provide the finishing touches that make it look just as good during daytime hours.
If you love a vintage look…
We love the mix of textures and accessories that make this bedroom look like something from a different century. Paint the walls a warm shade of white, and design your bed with shades of gray in subtle patterns. Finish it off with antique-inspired pieces like vintage framed artwork, an analog alarm clock, and a crystal-accented chandelier.
If you want the room to feel timeless…
If you're afraid that sticking to an all-white palette will leave a room feeling sterile, this bedroom is proof you have nothing to fear. This dreamy design combines plush bedding, minimalist artwork, and gauzy curtains, all in shades of white and off-white to create an inviting, cozy vibe.
If your style is Parisian…
Your bedroom may not have enviable French doors like this one does, but you can still get a Parisian-inspired look without a view of the Eiffel Tower. Start with a foundation of bright white and bring in black accents through furniture and accessories. Traditional silhouettes reinforce the French look, but funky wall art and some lush greenery ensure the design doesn't look too one-note.
If you can't decide between a modern or boho vibe…
This bedroom is a perfect example of a modern take on boho style. The simplistic design, streamlined furniture, and abstract art give it a clean, modern look, while the warm earth tones and variety of textures add boho flair. Re-create this look by minimizing clutter and incorporating accessories like woven baskets, dried florals, and a floor-length mirror.
If your taste is eclectic but understated…
This bedroom manages to incorporate tons of personality while maintaining a mostly neutral color palette and an effortless look. To achieve this same vibe, start with an unexpected neutral shade on the walls, like the dusty pink shown here, and use warm brass finishes throughout the space for shine. Show off your personality with a gallery wall of your favorite art above the bed, and finish with a funky light fixture overhead.
If you're still in your coastal grandma era…
If crisp white linens and fresh flowers sound like your idea of heaven, this bedroom is for you. Opt for tone-on-tone shades of white for the walls and all your major furnishings to set a breezy, laid-back tone. Introduce a bit of contrast with framed vintage art and use woven baskets to disguise any clutter. And, of course, don't forget to accessorize your nightstand with a candle and a vase of flowers for the ultimate cozy vibe.
If you aren't afraid of color…
Everything in this room starts with the bold, eye-catching wallpaper. Choose the pattern that suits you best and build the rest of the room around it. Here, jewel-tone blues and greens play off the chinoiserie-inspired wallpaper while brass finishes add warmth to the look.
If you need a calming and relaxing space…
This room takes bright and airy to another level with a simple design that still feels layered and intentional. Stick to neutrals for your walls, furniture, and rug, then bring in hits of color through accent pillows or throw blankets in shades of blue. Vintage art and a fun light fixture make great statement pieces.
If you're a little modern and a little traditional…
This room's clean lines, white details, and black accents make it an elevated version of your favorite minimalist designs. Focus on symmetry with art above your bed, wall sconces, and matching nightstands to get the same feel.