I can't even begin to list all the fabulous pieces I've scored on Facebook Marketplace over the years. I've picked up stunning faux fireplace mantels (yes, multiple), a newly upholstered accent chair for just $100, tons of beautiful artwork, kitchen essentials, and so much more. People always ask me about my secrets to winning big on Facebook Marketplace, and in my view, there are four key tips to keep in mind. Read on for the insider techniques that I swear by, and then get shopping—I promise you're in great hands!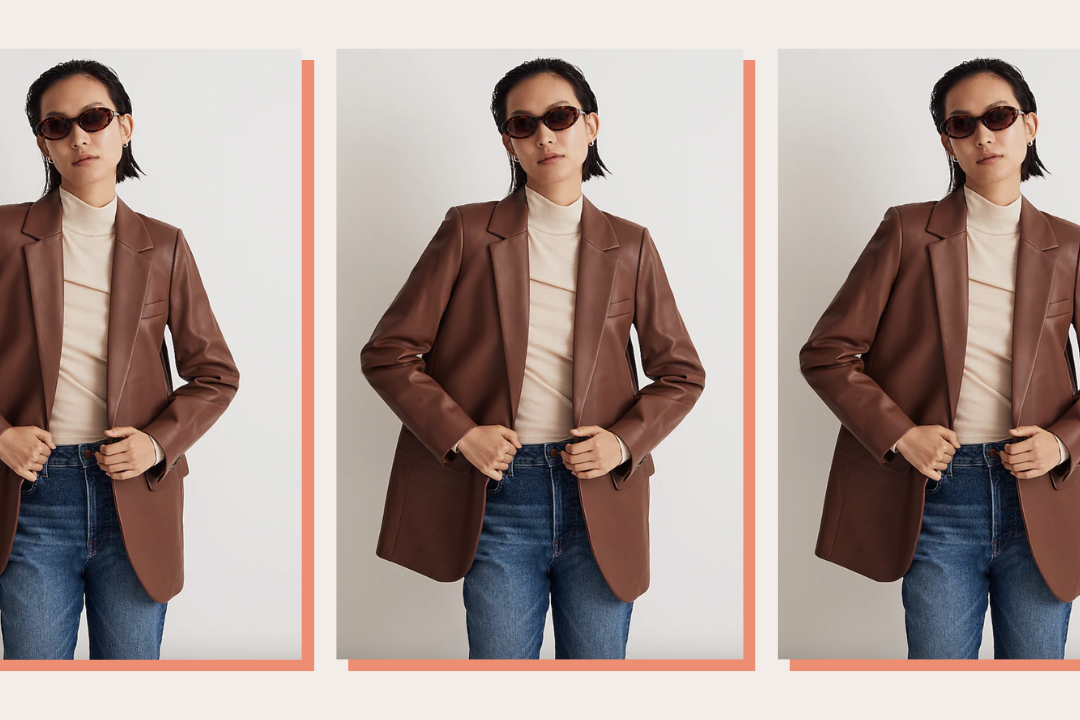 time for your fall wardrobe update!
Check Facebook Marketplace often
Seriously, do it! Inventory changes all the time, and you don't want to miss out on an amazing piece simply because you didn't refresh Facebook Marketplace for a few days. Since the Facebook app is so simple to navigate on your phone, it's easy to scroll through while on the go, too. I browse Marketplace listings while in line at the grocery store, sitting in an Uber, or just when I need a brain break during the work day (after all, swooning over furniture never fails to make me feel better). Pre-pandemic, I often found that weekends were the best time to explore listings. However, now that so many people are working remotely and spending more time redecorating their homes, it's always an opportune time to take a peek at what's for sale.
Message sellers promptly and politely
Who knows, sellers could receive dozens of messages if their item is ultra-popular or listed far below market value. To ensure you have a fair shot at scoring that dream piece, fire off a quick note right away. Be polite and use proper grammar and spelling, but don't write more than a sentence or two. For example, start with a simple message like, "Hi Linda! I love this dresser and could pick it up later today if it's still available." It's friendly, succinct, and conveys interest. Plus, it demonstrates that you can grab the item ASAP (which, as we all know from our own moves and closet clean-outs, is always optimal).
Note that just because you message a seller and get a reply, that doesn't mean you're tied to the purchase. Before you commit, confirm the item's measurements and ask for a few additional photos of the item if you want a closer look. If you're in the city without a car or have a complicated schedule, you can also ask whether the seller is willing to deliver it to your place for a small fee. I've found that many people will agree to this!
If at any point you change your mind or feel iffy about an item's condition, it's OK to politely back out. Simply say something like, "Actually, after thinking about this piece a bit more, I don't think it's the best option for my space. Best of luck selling!" Once again, being communicative and polite is key. As long as you don't leave a seller hanging about where you stand (particularly if they're receiving other messages and offers), they'll be appreciative.
Use search terms as well as the algorithm
If you're looking for something specific, search terms are great. For example, typing in "faux bamboo dresser," "vintage rug," or "abstract art" will certainly yield results. However, some of my best finds have simply popped up at the top of my Marketplace page, thanks to the algorithm's understanding of my design preferences. Of course, it will take some time for the algorithm to do its thing and populate the best pieces for your space. In the meantime, running searches will help. Saving items that appeal to you (even if you have no intention of making an offer) will also influence the algorithm.
And note that while search terms are helpful, sometimes sellers don't quite know what they have. A seller might list a beautiful secretary desk under "desk" or even "vanity," for instance, so it's worth keeping things general, too. Additionally, when an item is labeled with its proper name and brand, that often means a seller does know what they have, and the price will likely be a bit higher. Think: "Jonathan Adler lucite coffee table" versus something along the lines of "clear table."
Don't expect yard sale pricing
For a happier Facebook Marketplace experience, don't go into your search expecting yard sale prices. Sure, I've managed to score some great $20-30 pieces over the years, but this is pretty rare. Rather, my best finds have been pieces that weren't dirt-cheap but were still majorly discounted from their retail price. For example, I snagged a gorgeous West Elm bar cart (that normally goes for $500) at nearly an 85 percent discount—yep, I paid $80! While $80 would be a lot to spend on a furniture piece at a yard sale, it's a steal when you consider the retail price. The $80-200 range is a pretty common price point on Marketplace, so keep that in mind as you browse!
Ready to get started? The best thing you can do is browse, browse, browse, so get going. You might just end up like me, with multiple Facebook Marketplace pieces in every room and you still can't get enough!