Ahhh autumn, there's just so much to love about you. The clothes are cozier (hello shackets, flannels, and beanies!), staying home feels more inviting, the leaves are truly something to behold, and the flavors associated with the season are undeniably delightful. There's a reason—or a hundred—so many of us identify as fall girlies. So, now that fall is finally here, it's time to raise a toast to the best time of year. And while pumpkin spice lattes may be the drink of the season, some occasions just call for something a little more festive. Whether you're hosting a fall gathering or romanticizing a night in, these cocktail recipes are sure to get you in the fall spirit.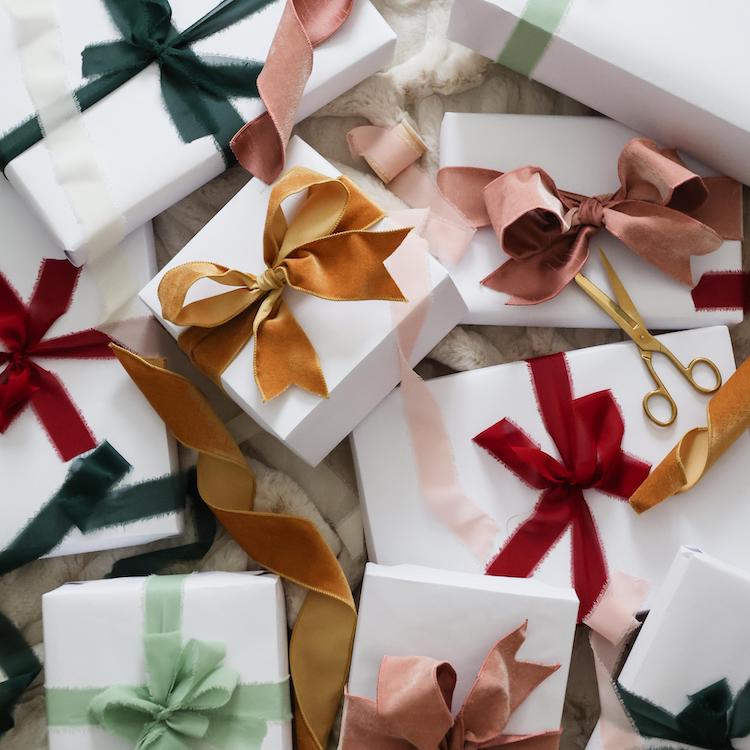 the perfect gifts for everyone—and we mean everyone—on your list
From maple to apple and, of course, plenty of pumpkin, we've covered all the best fall flavors in these recipes. Read on for 15 of the coziest fall cocktails to help you celebrate the season.
This martini combines all the goodness of pumpkin pie in one glass, complete with a graham cracker rim reminiscent of pie crust. To create this delectable drink, combine vodka, maple syrup, and heavy cream (or coconut milk for the dairy-free folks) with pumpkin purée, pumpkin pie spices, and vanilla extract. It's creamy, decadent, and oh-so-cozy.
If pumpkin pie isn't quite up your alley, consider whipping up this pecan pie-inspired drink instead. You only need three ingredients: bourbon, pecan praline liqueur, and vodka. Just keep in mind all three ingredients are boozy, so be prepared to sip this one slowly.
If the pumpkin spice latte takes the top spot for the most beloved fall beverage, apple cider comes in at a close second. This batched sangria takes the apple cider up a notch by pairing it with ginger liqueur, ginger ale, and dry white wine, which cuts down on some of the sweetness. Fresh lemon juice, apple slices, and pear slices complete this seasonal concoction.
One of the simplest yet most satisfying cocktails out there, hot toddies are also perfectly suited for colder weather. Hot water, whiskey, honey, and lemon come together to create this warming, comforting beverage.
This cocktail is chock full of fall-friendly flavors thanks to the combination of apple cider, ginger liqueur, vodka, and a homemade apple-spice simple syrup. Serve it with a cinnamon-sugar rim and garnishes of fresh apple and rosemary for a cocktail that looks and tastes just like fall.
Instead of the cream used in a typical white Russian—which also features vodka and coffee liqueur—this fall-friendly update uses pumpkin spice coffee creamer to create a boozy version of your favorite pumpkin spice latte.
Plenty of people wait all year for pumpkin beer to make its triumphant return to the shelves, but not everyone loves drinking beer. This cocktail offers the best of both worlds: you get the strongly seasoned flavor of pumpkin beer but in a sweeter, easier-to-drink form thanks to the addition of apple cider.
Maple syrup and Angostura bitters, which contain notes of clove and cinnamon, make the perfect autumnal additions to a classic whiskey sour. In this case, bourbon is the whiskey of choice, but you'll get a similar result with rye, Irish whiskey, or anything else you have on hand.
The bee's knees cocktail is widely considered to be a creation of the Prohibition era, but it's just as delicious today. A traditional bee's knees includes gin, lemon juice, and honey, but this autumnal update adds apple juice and rosemary for a seasonally appropriate twist.
Pears may not be as widely celebrated as apples in the fall, but the pear harvest season peaks in mid-October, making this fruit a great seasonal choice. The addition of pear and spices like cardamom, ginger, and nutmeg add a comforting autumnal spin to classic red sangria.
Like a cozy, warm dessert in a glass, this hot buttered rum cocktail is the ideal antidote to a gloomy fall day. Adding whipped cream is optional but makes for a great "treat yourself" moment.
Add a fun fall twist to this classic brunch beverage by adding two different kombuchas—one apple and one cranberry—to your favorite sparkling wine. You won't miss the orange juice at all thanks to the seasonal flavors, and your body will thank you for the gut-friendly elements.
Ginger liqueur, bourbon, and fresh lemon juice are all you need to whip up this spicy sipper. The ginger and bourbon add a delightful warming quality to the drink, while the lemon adds a brightness that keeps it from feeling too wintery, making it a great option for fall.
A fresh purée made out of honey-roasted pears adds a decadent twist to this cocktail (which can easily be made as a mocktail by replacing the sparkling wine with grapefruit juice). It does require a little bit of extra work, but the end result is autumnal, delicious, and so worth it.
Who says spritzes are just for the spring and summer? Adding an unexpected fall fruit like pomegranate to this classic cocktail transforms it into something perfect for a fall day. Especially if your palate needs a break from apple, pumpkin, and cinnamon, this fall-themed Aperol spritz is perfectly refreshing.