It isn't quite feeling like fall yet, but in our hearts (and in our closets), things are officially transitioning to the best season of the year. As always, with the leaves changing colors and the cool air blowing in comes a new season full of fresh trends to add to our fall fashion arsenals.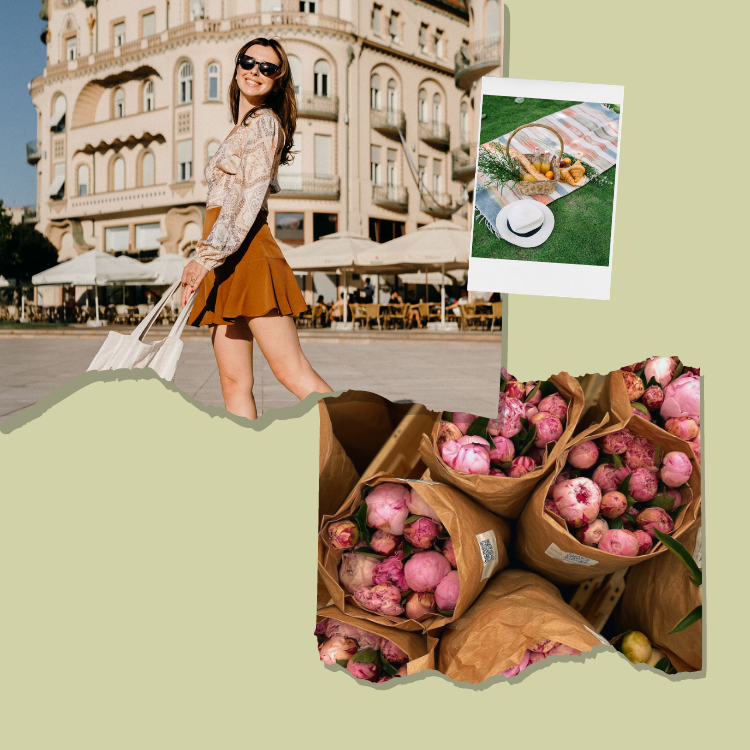 read this if you're in your saving era this summer
Since trends come and go season after season, it's always hard to decide which ones you want to spend your hard-earned money on (especially since, inevitably, some trends won't even be around come spring).
Lucky for us, this season, there are fall fashion trends that you most likely already have lying around in your closet that are begging to be brought out for fall 2021. Whether it's a piece that's sitting idle on a hanger since last year or something you've tucked away in storage, it's time to dust them off and rock them all fall long (and look like you're wearing something brand-new).
Ready for fall trends but don't want to click "add to cart?" Here are our five favorite fall trends that you probably already own.
1. Tailored everything

After spending all of 2020 in our cozy clothes, it's time to slip out of our sweatsuits and into polished blazers, trousers, and vests. This fall, it's all about the tailored look from head to toe.
Dust off your go-to blazer and pair it with a T-shirt, jeans, and booties for happy hour, or take it to an extra trendy level and pair it with another tailored piece, like your go-to button-up. If you're heading into the office, a pair of high-waisted trousers will go with your blazer perfectly—and will be as trendy as it gets this season.
2. Bold colors

When you think of fall, you probably think of rich, deep tones like burgundy and olive. While those colors will always be mainstays in the fall and winter months, this fall, it's all about bold, saturated colors.
With head-turning shades like kelly green, marigold, deep purple, and lots of shades of pink, it's time to ditch the neutrals and bring your boldest shades out to play.
3. Cutouts

Cutouts were all over our social media feeds throughout the spring and summer months, and they're not going anywhere come fall. From brunch to date night, cutouts are the perfect way to add a little edge to any outfit.
Layer your favorite cutout piece under a jacket for a date night or drinks with your friends, or pull out your favorite cutout dress and pair it with your go-to boots.
4. Prep school

Plaid, pleats, sweater vests—the ultra-preppy, Gossip Girl-esque trend is here for fall 2021 in a major way. Super preppy combos, like a plaid skirt with a sweater vest, were all over the runways this season, but there are countless ways to interpret it.
Pull out that cozy plaid shacket you picked up last year or rummage through the storage for your old school uniform skirt.
5. Cozy knits

Of course, it wouldn't be fall without cozy knits being all the rage. This year, it's all about knits from head to toe. Your knit sweater and pant set you bought during quarantine? It's trending again and can be worn all season long.
Make it appropriate to leave the house in by pairing it with a jacket and pair of sneakers and thank your past self for having been so intuitive.