If you're looking for it, you can find outfit inspiration anywhere: on a last-minute trip to the grocery store, during a late-night TikTok scroll, or while burning an afternoon at a coffee shop. But sometimes, when inspiration feels at a stand-still, it's time to turn to the universe (and the stars) to give us a little dose of creativity.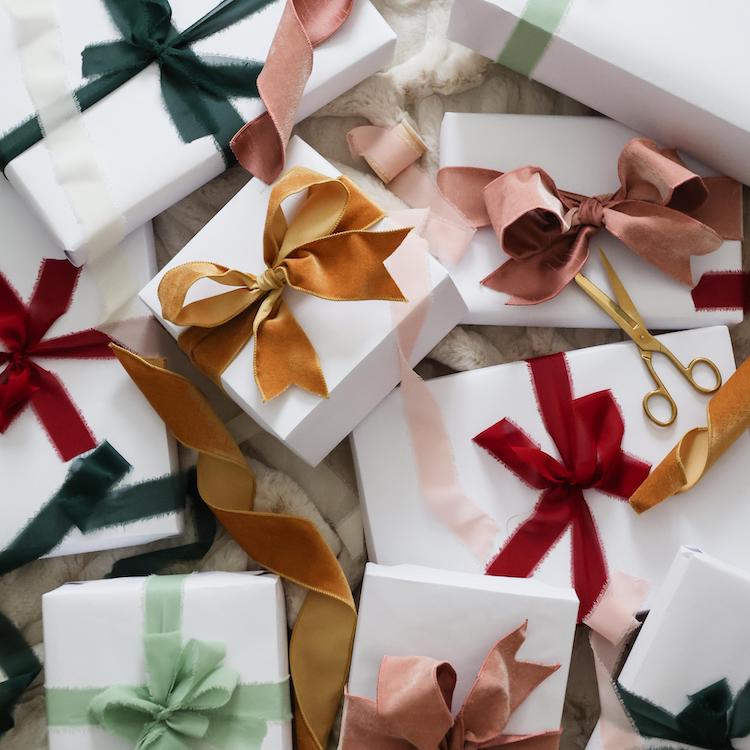 the perfect gifts for everyone—and we mean everyone—on your list
We all know that your zodiac sign influences your personality, and even who you're compatible with—so why can't it influence what clothes you're compatible with, too? Given how much your personality influences your style, it makes sense that your zodiac would influence it as well. If you're a Cancer—the zodiac's homebody—you probably like to be wrapped up in pieces that make you feel cozy and comfortable; if you're a Sagittarius, you might lean toward more daring pieces that make you the center of attention (as you know you should be!).
With all of the beautiful trends that are taking place this fall, it can be hard to choose which to add to your wardrobe—so why not let the stars decide for you? We're breaking down the very best fall 2023 trends to try, based on your zodiac sign.
Aries: Elevated Knitwear
Aries can lean on their surefire confidence to make anything feel extra chic, so this season's elevated knitwear trend is calling their name. Sweaters with details like an off-the-shoulder neckline or chic stripes, and ones in materials like cashmere and cozy, warm wool are the versatile investment piece to choose this season.
Taurus: Shearling Details
The intersection of comfort and luxury is exactly where a Taurus likes to live—and shearling fits that criteria to a T. Whether it be on cozy jackets, a puffer vest, or even earmuffs, shearling adds an element of comfort and chicness to whatever it's on. The best part? A shearling coat can be worn on the daily, meaning that you'll get (much-deserved) added dose of luxury to your everyday outerwear.
Gemini: Trench Coats
If you're a Gemini who's been on the fence about adding a trench coat to your wardrobe this fall, consider this a sign to do so. A good trench can be thrown on top of any outfit during the cool fall months, and you can choose one that totally represents your style. Be it one in denim, leather, or a classic khaki one, the trench is the gift that'll keep on giving year after year.
Cancer: Suiting
A Cancer is known for being nurturing, sensitive, and security-seeking—and what provides more security than a good blazer or pair of trousers? Find one you love—be it pin-striped, a gorgeous plaid, or a classic black one—and use it as your security blanket all season long.
Leo: Pops of Red
A quintessential fire sign, a Leo loves to stand out and let their voice be heard. There's no better trend for the confident sign to lean into than this season's hottest color: bright red. While burgundy is most commonly correlated with the autumn months, this year's red shade is brighter (and more orange)—and the perfect way to stand out from the crowd.
Virgo: Sheer Tops
Virgos have a knack for being showstoppers—Beyoncé, Zendaya, need we say more?—so this year's head-turning sheer trend is made for them. Customize it to be as risqué as your heart desires with what you pair underneath. For a sexy night out, opt for a black bralette under a sheer top; to make it work for the daytime, layer a minimal tank underneath for a similar (but more modest) effect.
Libra: Pearl & Bow Embellishments
Not feeling your outfit? Put a bow on it or throw on some pearls. Libras use their charm and persuasion to navigate life on their own terms, and the classy pearl and bow embellishments of 2023 will only add to their natural charisma. Be it a delicate pair of bow earrings or a neckline with a row of pearls, with this trend, it's all about the details.
Scorpio: Denim-on-Denim
Just like a Scorpio, your favorite pair of jeans is your most loyal companion. This year's denim-on-denim trend is perfect for the ever-determined and ambitious Scorpio to tackle everything that's on their autumn to-do list in. Pair a relaxed denim shirt with jeans in a similar wash, or break out your denim jacket to wear with your favorite denim skirt for 2023's version of the Canadian tuxedo.
Sagittarius: Ballet Flats
A Sagittarius is always on the go, which means they need a trend that'll take them where they're running off to in style. This year's practical-but-chic ballet flat craze is perfect for the Sagittarian who won't waste a moment of fall (and probably already has a couple of fall trips on their calendars).
Capricorn: Bomber Jackets
Capricorns need a fall trend that's just as resilient as they are, which is where the bomber jacket comes in. They're the perfect fall layer regardless of whether a Capricorn is running to the office early or out until the wee hours of the night drinking cider. For a classic investment, a leather bomber is your best bet; for something a little more trendy, opt for one in wool or nylon.
Aquarius: Lady Jackets
Despite having "aqua" in their name, Aquarians are undoubtedly air signs. They love to analyze, and nothing will get their keen eye's stamp of approval like a lady jacket. With feminine details like tweed and intricate buttons, not only will Aquarians appreciate their detail, but they'll aid in getting all of their fall adventures done in style.
Pisces: Knee-High Boots
Pisces naturally mold to their surroundings, which makes them and a knee-high boot a match made in heaven. The malleable trend can be styled subtly under a pair of jeans or made the center of attention when paired with a mini skirt. Knowing Pisces' convincing nature, they'll probably have everyone around them buying a pair, too.