You probably don't need me to wax poetic about how much I love fall, but I'm a millennial; it comes with the territory. The moment that first chill creeps into the air, all I want to do is hibernate at home surrounded by infinite blankets, candles, and Nora Ephron movies.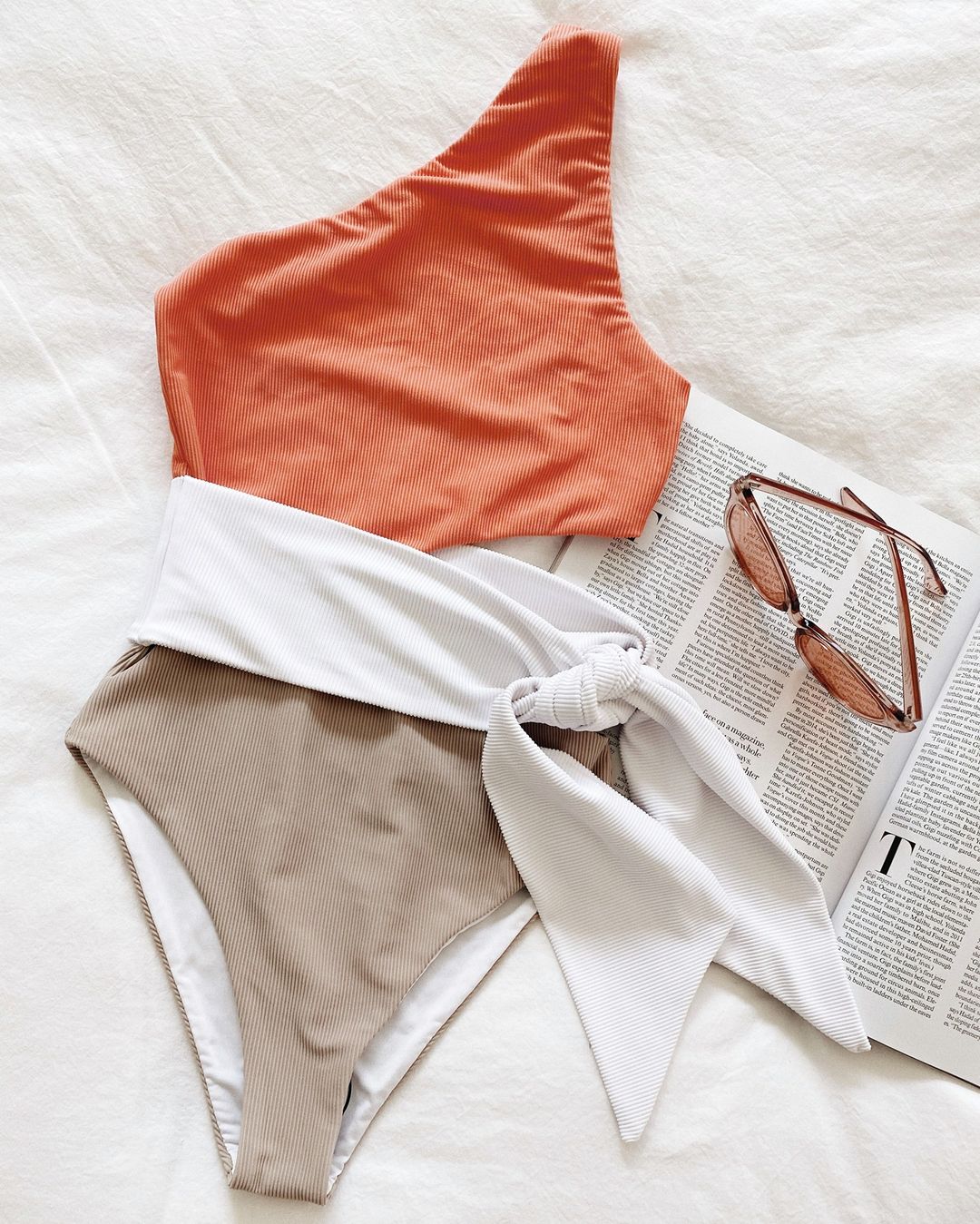 Look No Further: These Are the Best Swimsuits for Summer
This bodes particularly well in a COVID-19 world, and since we could probably all use a change of scenery, I say we embrace the impulse to hunker down and make our homes the sanctuary we deserve. Ahead, I'm breaking down five fall decorating ideas that will effortlessly warm up your space.
1. Reevaluate your lighting.
As the days get shorter and the nights become longer, it's the perfect time to reevaluate your at-home ~ambiance~. Instead of replacing natural sunlight with harsh overhead lighting, embrace a cozy vibe with the soft glow of table lamps, candle lights, and twinkle lights in a glass cloche. Remember: the key to great, ambient lighting is layers. Aim to have 2-4 sources of light in each room for an effortlessly enchanting look and feel.
2. Add layers of texture.
Texture is a great way to add interest to a room all year round, but it becomes especially important in the cooler months of the year, when layers not only add to an aesthetic, but also provide practical comfort. Focus on rich textures like leather, wood, velvets, and woven knits to give a sense of weight and depth, and opt for pieces that you can easily swap in and out. A wooden coffee table tray, cable knit pouf, or velvet throw will allow you to cater to the season without overcommitting.
3. Trade fresh greenery for dried florals.
In spring and summer we're all about perky flowers and luscious house plants, but come autumn we're ready to embrace a moodier style. Swap out your weekly grocery store bouquet for dried flowers that will see you through the entire season. Bonus: you'll save a solid $10-20 each week! Those PSLs aren't going to pay for themselves.
4. Switch out your bed sheets.
I imagine that Kathleen Kelly spent her fall weekend mornings cocooned in bed with warm, fluffy sheets, a hot cup of coffee, and the Sunday paper. To be quite honest, that's reason enough for me to buy a fresh set of bed linens. If you need more convincing though, think of it as the ultimate merger of form and function. Cozy, perfectly crumpled sheets provide a warm retreat at the end of the day, while also adding that aforementioned texture to your bedroom.
5. Add a hint of nostalgia.
Fall has a way of making everything feel like a memory, even when you're experiencing it for the first time. Take the opportunity to bring a touch of nostalgia to your home by displaying family heirlooms or thrifted antiques on empty surfaces, like your mantle or coffee table. You'll immediately infuse a sense of history and charm that feels quintessentially autumn.
The Everygirl's product selections are curated by the editorial team. If you buy something through our links, we may earn an affiliate commission, at no cost to you. We only recommend products we genuinely love.
SHOP THE STORY