As we get into September, I can only hope that sweater weather suddenly appears with the drop of all things pumpkin-spice-flavored at Trader Joe's. I'm ready to say au revoir to hot girl summer and welcome all the cozy fall feels with open arms. But your wardrobe and throw blanket selection isn't the only thing that needs changing as we head into a new season. Your body also needs different things in different seasons; what made you feel amazing in summer may not work for you as the temperatures drop. From switching up how you sweat it out to how you care for your skin, [pumpkin] spice up your wellness routine this fall. Read on for five simple summer-to-fall swaps to hit reset and embrace the season ahead.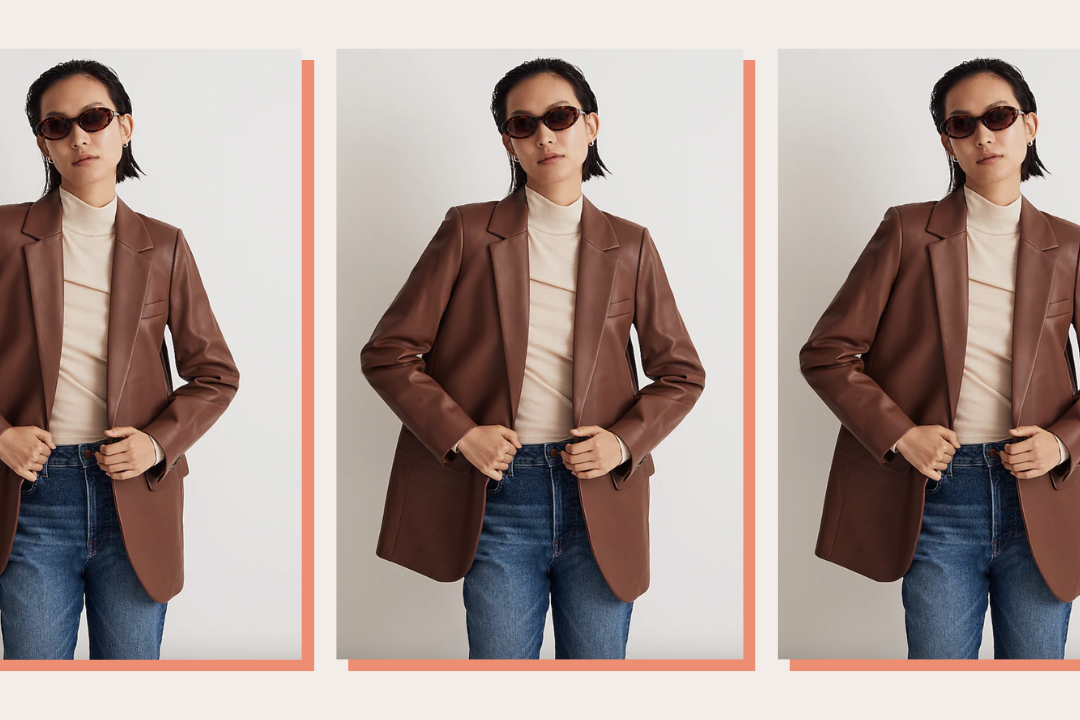 time for your fall wardrobe update!
1. Lean into calming workouts
A new season is the perfect time to reassess what type of movement is working for you because the high-intensity energizing workout that you loved in summer might feel draining or stressful in the fall. If your body is craving more low-intensity, channel your inner Hailey Bieber and become a Pilates girl or lean into yoga.
Also, summer is known as the season for hot girl walks, but I find going for a walk much less enjoyable when you're sweating through 90 degrees. Fall is the perfect season to bring your movement of choice (a walk, a run, or yoga flow in the park) outside–the gorgeous scenery and the cooler temps make for the perfect cozy cardio. Just don't forget to add long sleeves or a jacket as temperatures get colder. Bottom line: Prioritize exercise for the sake of stress relief and endorphin release rather than cardio burn and intensity, and lean into how your body changes in the fall instead of going through the motions.
2. Make hydrating swaps in your skincare regimen
PSL season means it's time to start thinking about layering–but not just your clothing. Sub out lightweight summer products for richer creams and serums to avoid the dry skin that accompanies cooler weather. Even small changes can make a difference: swap your gel cleanser and moisturizer for cream-based alternatives, opt for a serum with hyaluronic acid, or tab on oil as the final step at night. Keep your SPF on hand because those UV rays are still strong in the colder months. As tempting as it may be to slough off any dry, flaky skin, cut down on exfoliating if you're prone to irritation, and forgo products with fragrance and alcohol. Oh, and don't forget to hydrate the rest of your body to limit any itchiness that the drop in humidity can bring.
3. Reach for local, in-season fall produce
Eating what's in season not only provides your body with more nutrients but also helps you save money and the environment. For fall, try fruits like apples, pears, and citrus fruits, along with root veggies like squashes, pumpkins, and sweet potatoes. This time of year, these fruits and veggies are preferable to raw, cooling foods like smoothies and salads. To round out a well-balanced diet, load up on healthy fats (think: coconut oil, avocado, and nuts) and warming spices, such as cinnamon, ginger, turmeric, and cumin. From soups to pasta to desserts, there's no shortage of fall recipes that are as comforting as they are nourishing. Bottom line: Fill your plate with warm, grounding foods à la Ayurvedic practices to keep your body healthy and balanced.
4. Prioritize sleep over everything else
With the buzz and laid-back vibes of summer, my beauty rest hasn't exactly been on point (Those under-eye bags don't lie). In anticipation of the shorter days ahead, getting our healthy sleep habits back on track is especially important. Quality rest requires waking up at the same time every morning, making sunlight your first order of business daily, prioritizing movement, keeping your bedroom at a cool 65 degrees (give or take), and creating a healthy pre-bedtime routine. Incorporating some light reading or journaling can do wonders to quiet your mind for a restful night's sleep. Think of fall as your pre-hibernation time: sleep should be your #1 priority. That means if you're deciding between an early morning workout or hitting eight hours of sleep? Pick sleep, every time.
5. Marie-Kondo your life
As we prepare for the new season, it's the ideal time to let go of what's no longer serving us. Ask yourself, "What's weighing you down?" Consider what may be holding you back in your health, career, and relationships. It may even be helpful to write this out. Then, shed any limiting habits, thoughts, and fears to make room for new energy and opportunities. In other words, "Out with the old, in with the new." Once you've released this baggage, set new intentions and create a clear path to follow through with them. Could you use more self-care? Pare down your to-do list, leaving only the necessary tasks, meetings, and appointments. This will allow you time to focus on your well-being.