I'm a sauce girl. It's always clear how this came to be when I go home to visit my parents and watch them douse their meals with whatever curry, sauce, or condiment is of preference at the moment. Sauce in my blood.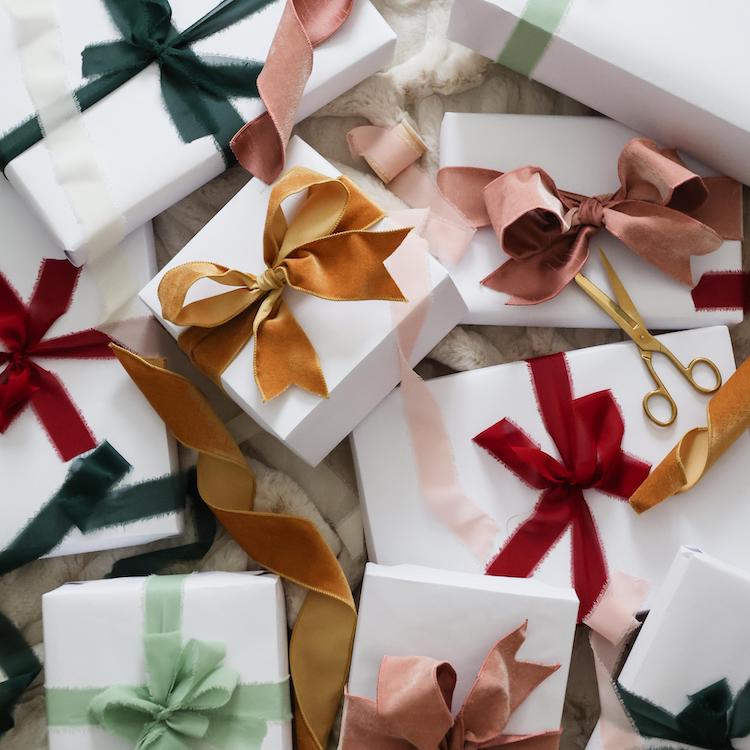 the perfect gifts for everyone—and we mean everyone—on your list
What this means in the adult world is that at least one-third of my fridge at any given moment is condiments. Jams, dressings, hot sauces, dips, butters, spreadable cheeses—it doesn't matter what it is, if I can soak my meal with it, I'm all in. What this also means is that now I have two little kids just like me. They stay away from super spicy stuff, but beyond that, they've yet to meet a sauce they didn't like.
Lucky for us, there is no shortage of exciting condiment options at Trader Joe's, one of the stores I most frequent when getting groceries for my family. With their accessible price points, there's no way I come home from a TJ's trip without a new condiment on hand.
Here are just a few of my tried and true favorites and some of the newest additions to our already-too-full-of-sauce fridge.
1. Creamy Cauliflower Jalapeno Dip
Don't let the cauliflower fool you—there's not much that's healthy about this dip. It's got three different kinds of cheese and a kick from the pepper, making it a perfect accompaniment to both chips or snack veggies.
2. Jalapeno Pepper Hot Sauce
This is a sauce I've been buying for well over 10 years. It's nice on its own on eggs, but I love it most for making a crema for tacos by adding a bunch to a small bowl of sour cream. Yum.
3. Gyoza Dipping Sauce
This super yummy dipping sauce is great for dumplings (like TJ's Cilantro Chicken Wontons) or as a dressing on Asian-inspired salads and slaws.
4. Jalapeno Sauce
I bet you're starting to see a pattern here and you wouldn't be wrong. There's a lot of jalapeno products in this house. My husband and I both like spicy food, but since our kids eat what we eat, we tend to cook everything on the mild side. Simple sauces like this are key to kick up the heat on the adult portions.
5. Organic Coconut Aminos
Recently, I swapped using soy sauce for this bottle of coconut aminos and no one in the house has noticed a thing. Win, win.
6. Red Wine Vinegar
Trader Joe's has an awesome selection of vinegars at great prices, and their TJ's brand red wine vinegar and white wine vinegar are staples for making at-home dressings.
7. Italian Tomato Paste
My favorite thing about this tomato paste is that it comes in a tube. It's so much easier to squeeze out a tablespoon and put the rest back in the fridge instead of opening a small can of tomato paste and having to figure out what to do with the other half.
8. Honey Aleppo Sauce
This is a new Trader Joe's find (at least, new for me, since I hadn't been there for the first four months of quarantine) and it's a great one. It's sweet, spicy, and great consistency for pouring on eggs, chicken, or rice bowls.
9. Enchilada Sauce
We tend to eat a lot of Mexican food, and my husband loves enchiladas. I much prefer the authentic enchilada sauce I find at my local Mexican market, but I always have a bottle or two of this on hand for enchilada emergencies.
10. Organic Toasted Sesame Oil
My favorite way to use this oil is to combine a small amount with rice wine vinegar, olive or avocado oil, and a touch of ginger and garlic to make a simple, fragrant dressing for cucumber salad.
11. Italian Bomba Hot Pepper Sauce
This is another new find that has multiple uses. I won't lie, sometimes I sneak a small bit straight out of the jar.
12. Balsamic Glaze
This is undoubtedly my Trader Joe's condiment hero product. I love balsamic glaze, but it's a little annoying to make sometimes (OK, it takes time and I'm impatient). This bottle has a standard home in our fridge and is used on everything from caprese salads to flatbread pizzas to bowls of fresh fruit. It's really such a simple way to make almost anything seem more sophisticated.
13. Hot & Sweet Pepper Jelly
Spicy has got to be the name of the game for this story, and my life, it seems. This jelly is perfect with cheese on crackers for snacking or on a bit of toast when you're feeling like your breakfast needs a bit more excitement.
This article originally appeared on The Everymom.