Girl dinner is appealing on so many different levels. There's no cooking involved, it's relaxed and stress-free, it doesn't take long to prepare, and it's an excuse to indulge in foods that bring you joy. As a self-proclaimed lazy girl in the kitchen, I am the queen of throwing meals together without actually cooking. AKA I've been eating girl dinner for years. Having food readily available that doesn't take too long to prepare is super important, so stocking up on groceries that are easy to grab and throw together is key. And where else is a girl to go for easy, fun food finds? Trader Joe's is the obvious choice. Here are some of my go-to Trader Joe's items that are perfect for your next girl dinner.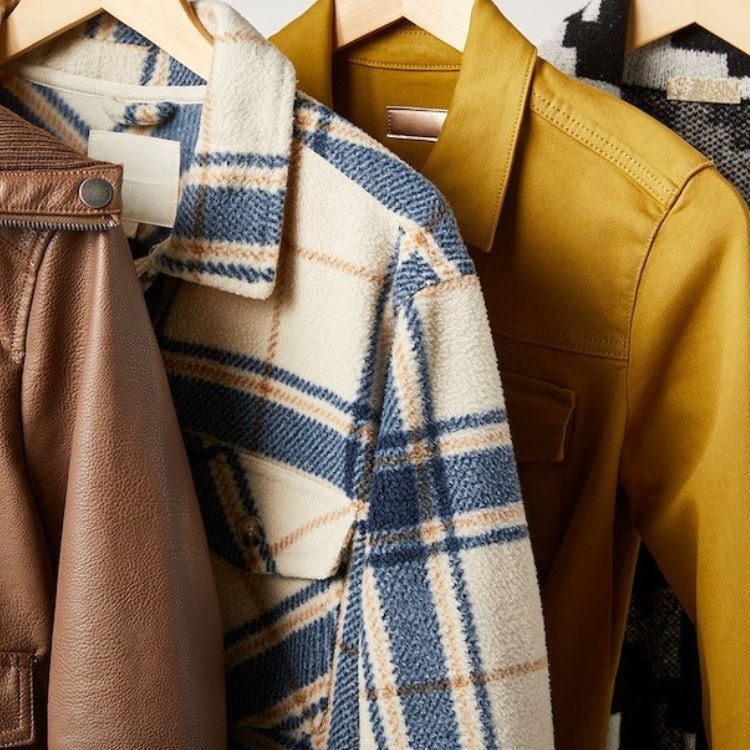 ...and it's wallet-friendly
1. Spinach and Kale Greek Yogurt Dip
Charcuterie is a classic girl dinner. The fun of making a personal board for yourself is that you don't have to just stick with meats and cheeses. A dip is perfect for girl dinner, and this spinach and kale dip made from Greek yogurt is my favorite. It's delicious with just about anything and can easily provide the centerpiece of your plate, surrounded by other snacks and veggies. One of my favorite combos is spinach dip with plantain chips, Persian cucumbers, grape tomatoes, and some deli turkey for added protein. If plantain chips aren't your vibe, tortilla chips or crackers are other great options.
2. Dill-icious Smoked Salmon
The love affair I have with this salmon is next to none, and you bet I have at least one of these in my cart every time I go to Trader Joe's. If you're a fan of pickles, you know that Trader Joe's loves to add its dill pickle seasoning to everything from potato chips to hummus. This smoked salmon is covered with dill, which gives it a delightful tang, very similar to pickles. It makes a perfect girl dinner when paired with an assortment of snacks, but my personal favorite way to eat it is with cream cheese and Norwegian crispbread. For this riff on bagel and lox, simply smear a piece of crispbread with cream cheese and top it with salmon. This girl dinner feels slightly elevated to me, and it's also great for breakfast or even a snack. Eating it in your comfiest robe is highly recommended.
3. Cinnamon Raisin Bread
The sweet simplicity of buttered toast should not go unrecognized. And if girl dinner is all about indulging in food that you enjoy, this cinnamon raisin bread is definitely up there for me. I was inspired to pick up a loaf when I decided to re-create Starbucks' egg and cheddar protein box and I'm so glad I did. The ingredients couldn't be simpler, and throwing together a DIY version of this not only saves money, but it's also easy and delicious.
The Starbucks protein plate consists of two hard-boiled eggs, sliced apples, grapes, white cheddar cheese, peanut butter, and a piece of muesli bread with raisins. To make it extra easy on yourself, grab some of Trader Joe's prepared hard-boiled eggs, a block of Unexpected Cheddar, and of course, some cinnamon raisin bread. Topping the bread with peanut butter is *chef's kiss*—just be sure to save some for your apple slices, too. Plus, toasting the cinnamon raisin bread makes your kitchen smell incredible.
4. Salad Kits
Some may argue that a salad doesn't count as girl dinner. However, the ease that comes with a Trader Joe's salad kit makes me think it absolutely deserves a nod. If you've never scoured the prepared salad section of Trader Joe's, check it out the next time you're there. I've never tried one I didn't like, and they have everything from a simple Caesar salad to a Peanut and Crispy Noodle Salad (my personal favorite). Each of the salad kits comes with greens, toppings, and a dressing that all go together seamlessly, creating a unique balance of flavors.
These salads are great on their own, or you can add a protein to amp it up. If I'm leaning into comfort foods, I'll throw some chicken nuggets in the air fryer, cut them into small pieces, and toss them in. This trick works especially well with the BBQ and Black Pepper Toscano salad. Trader Joe's also has pre-cooked chicken breasts that are easy to reach for. Or if you've already prepped hard-boiled eggs for the DIY Starbucks protein box, you can add them to salads as well.