So it's been about five or six months spent at home (wow, 2020 has flown by! #not) and there's no end in sight. Back in March, I literally had no idea how to keep up with exercise when my trendy yoga studios and beloved barre classes closed. I could no longer depend on $20 cancellation fees and the promise of lavender towels to entice myself to work out, so I had to become much more intuitive about exercise and movement. For some much-needed inspo, we asked our favorite trainers, yogis, and workout gurus how they're staying active while staying at home.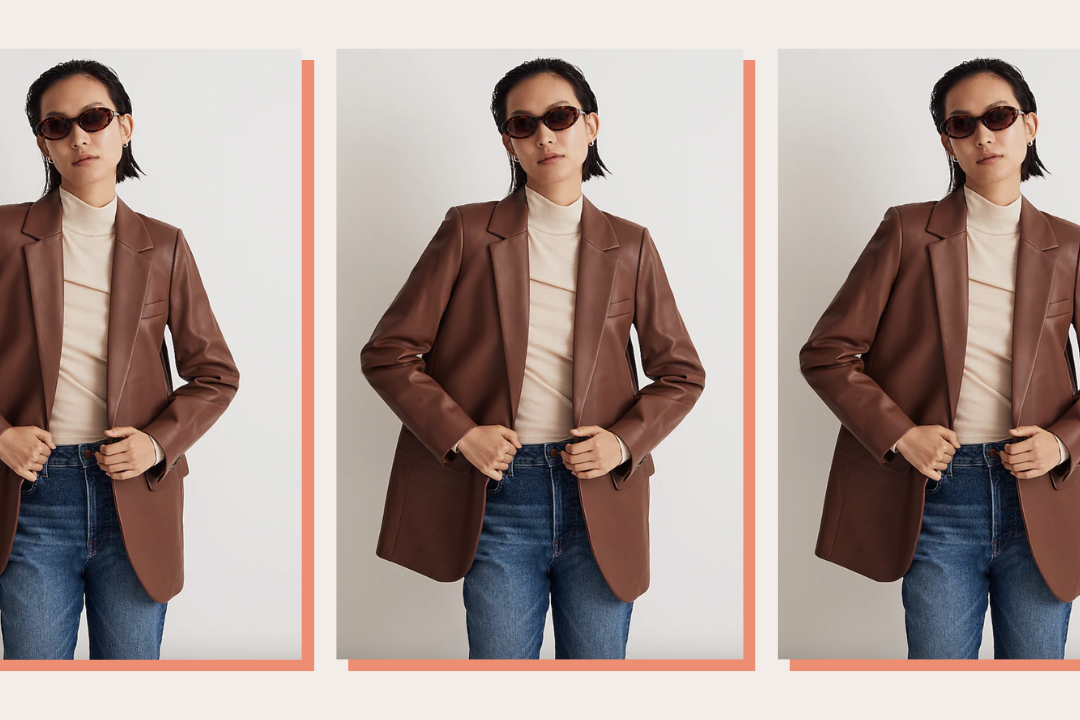 time for your fall wardrobe update!
1. Ariel Belgrave, Health & Fitness Coach and Creator of The L.E.A.N. Method
"At the start of the week, I take a look at my calendar and determine the best day and times that I can get in a 30-minute workout. I then block it on the calendar and treat it like a business meeting with myself! Having it penciled in on the calendar helps hold me accountable."
Check out her workout guides and follow her on Instagram here.
2. Katrina Scott, Co-Founder of Tone It Up
"I squeeze in my workouts either before my daughter wakes up or during her nap time. I actually never work out more than 30-40 minutes. Most days it's about 20 minutes through the Tone It Up App because there are so many quick and amazing routines. I also like to work out live on Instagram because I feel like it keeps me accountable, connected, and motivated."
Check out her Instagram LIVE workouts on Tuesdays at 8:30am PST on @SI_swimsuit, download the Tone It Up App, and follow her on Instagram here.
3. Tie Simpson, Founder and CEO of Sisters of Yoga
"As a mindful yoga coach, keeping up with my physical health has been just as important to me as my spiritual wellbeing during this time. I've incorporated a fun balance of yoga, dancing, and setting up a mini gym to do circuit stations around the house. Investing in a dumbbell set, a few free-weights, yoga ball, and resistance bands was a game changer for my stay-at-home regime. This has also been a great way to get my children involved because it's such a fun way to work out."
Check out a challenge from Sisters of Yoga and follow her on Instagram here.
"Love yourself where you are. If you can't love yourself where you are today, no external changes will bring you love. Also, schedule your workout at the same time every day to instill better habits of movement on a regular basis."
Try out the NWMethod on Demand and follow her on Instagram here.
5. Melissa Wood-Tepperberg, Founder of The MWH Method
"Prioritizing my practice of meditation and mindful movement is what keeps me sane through anything that comes my way. Even taking just two minutes to yourself makes such a massive impact toward shifting your mood. I do this through my method of movement to sculpt beautiful, long lean lines throughout the entire body through precise, low-impact movements."
Try a seven-day free trial of the MWH Method and follow her on Instagram here.
6. Jessica Rihal, Yoga & Meditation Instructor
"I like to alternate my movement and mix it up. I might go for a hike one day and do a virtual dance class the next. I like the idea of movement as nutrition for the body, so when I look at it that way, there are so many different things I can do that don't feel like a punishment or a chore, and most importantly, keeps it from feeling routine or boring."
Watch her flows on Youtube and follow her on Instagram here.
7. Chevy Laurent, Fitness Instructor and Founder of RydeFYR
"In the beginning, it was really challenging for me personally to prioritize my workouts while at home. As a group fitness instructor, I love the feeling of being a part of a community when I work out. The key for me has been to find creative ways to stay connected with other people, whether it's on Instagram, Zoom, or wherever! It's just so important to recognize that you are not alone. So long as you keep moving forward on your journey, you can't go wrong."
Take an FYR class On Demand and follow her on Instagram here.
8. Carly Bustin, Personal Trainer and Fitness Blogger
"Goals are created for a reason: to keep you motivated and inspired on days when you might feel like pushing the snooze button. At-home workouts were never something I did prior to lockdown, so I had to adjust not only my workouts, but my mindset. First, I changed my goals. I wanted to become stronger with bodyweight movements and do a walking handstand (both goals that are achievable from home). Next, I became a morning person. I set my alarm and put it as far away from my bed as possible, so I was forced to get out of bed. Getting your workout done first thing will make you more likely to get it done."
Join her weekly workouts and follow her on Instagram here.
9. Ramona Braganza, Fitness Expert and Celebrity Trainer
"I've been keeping my physical fitness up at home with my inspiring mother, Lucy, who (at age 85!) motivates me to continue to challenge myself. Together, we do a workout twice a week for our Instagram and Facebook audience. For my own mental health, I go on an hour-long walk every day with my dog, and anytime I feel like I've been sitting for too long, I play frisbee with him. I also swim, jog, do online Tae Bo classes, stretch, and weight train."
Check out her programs and follow her on Instagram here.
10. Les Alfred, Personal Trainer and Host of the Balanced Black Girl Podcast
"I've been far more consistent with exercise when I schedule mini movement breaks throughout the day instead of committing to one long workout. Usually this includes doing 10 minutes of yoga in the morning, a short strength training or HIIT circuit in the afternoon (to get through the post-lunch slump), and occasionally, I'll also take an evening walk for fresh air and to get some steps in. As a former gym junkie, I've learned to make working out at home more enjoyable by seeing exercise as a 'vitamin' I can take throughout the day for increased energy."
Listen to the Balanced Black Girl Podcast and follow her on Instagram here.
11. Sophie Jaffe, Yoga Teacher, Raw Food Chef, and Founder of Philosophie
"As a mama of three, finding activities that my kiddos love while also getting what I need is a win-win. I'll do workouts with my boys in our backyard and we all have fun! Take off the pressure and tap into your inner knowing to what you truly need."
Shop Philosophie, listen to the IGNTD Podcast, and follow her on Instagram here.
"Consistency is key and staying connected to routine is great. But also, don't be afraid to try other workout modalities. For example, if you're heavy in strength training, maybe try yoga. Look for ways to have a holistic approach to training."
Try her at-home workout and follow her on Instagram here.