Whether you're new around here (Hi!) or you've been on #TeamTEG for years now, you probably know that we at The Everygirl strive to empower and support allllll different types of women. Women are unique, and as women ourselves, I'm sure you can imagine that our office is full of varying personalities, preferences, and—almost more than anything—style and taste.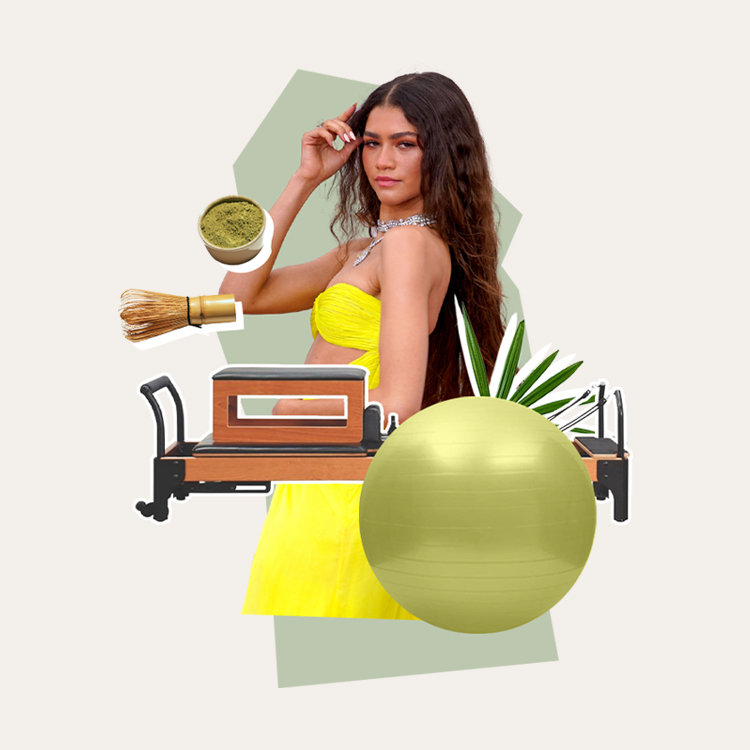 she's (kinda) just like us!
That being said, it is SHOCKING when we can all agree on loving one single item. It's happened before (with our beloved Spanx leggings and the To All the Boys movie series)—but please believe me when I tell you: it's rare. So COLOR US SHOCKED when we found a sweater/sweatshirt/piece of heaven hybrid that almost ALL of us loved (and purchased!).
Behold: the Free People Easy Street Tunic, a roomy-yet-chic sweater that you can wear in about a million different ways. It comes in several colors and sizes, and is designed to be layered to your heart's content. Here, we share how three of our editors chose to style it—therefore proving not only that it's a highly versatile investment piece, but also that it works for all types of styles and tastes. We hope you love it as much as we do!
Maddie
I've been seeing this tunic online all season now, and it consistently piqued my interest. I'm all about a comfortable sweater that I can wear with my leather leggings on a chill day to still look presentable or dress up for work if I want to. When I finally saw this sweater in real life, I audibly gasped. It is so thick and well-made, and it hangs on your body in an oversized way that's meant to be oversized. My only regret is not buying it sooner—it's exactly the kind of piece that's worth investing in for optimal coziness.

Here I styled it with flare jeans and my python booties. I love how the oversized-ness paired with the flared jeans makes it feel extra '70s and effortless—especially with a front tuck.

Here I paired it with white, straight jeans and some embellished loafers that complemented the color of the sweater. I left it untucked—I love how an oversized top looks with straight jeans for a relaxed office outfit (especially in the middle of a snowstorm like today!).
Josie
Even being a self-titled fashion girl (and simultaneously cheap), I cannot resist a really good loungewear piece. I'm a sucker for cozy fabrics, and oversized fits will always have my heart. When everyone else in the office became obsessed with this Free People staple, I knew I needed to see what the hype was about. I reckoned with my wallet that it's "research" for "work." It would be irresponsible of me not to try it out, right!?
Truly, of all the other loungewear pieces I haven't been able to resist in my life, this one is the best. The material is thick and cozy, and the fit looks more stylish and intentional than the average sweatshirt or bulky sweater (I mean, just check out the perfection of these sleeves!).

Because my style is "get away with wearing comfy clothes by making it look like fashion" (no, really: I wore sweatpants with stilettos to high school. Wish I was kidding.), I paired the heavenly tunic with a light wash pair of skinnies and my favorite shoe of the moment: knee-high snakeskin booties. When I wore this look to happy hour drinks, absolutely no one accused me of wearing this sweater for three days in a row (I had).
Abigail
When I get dressed in the morning, I ask myself one simple question: "Would an off-duty celebrity wear this to the airport?" If the answer is no, then it's a no for me as well—I'm truly happiest when wearing several layers, chic-yet-classic sneaks, and neutral colors. This sweater fits my taste to an absolute T in that it looks great both front-tucked or loose, with or without a jacket, and is the perfect amount of casual-yet-elevated to go with my beloved Spanx leggings. 10/10 would recommend!

SHOP THE TUNIC BEFORE IT SELLS OUT
Shopbop
7 colors available