I'll cut straight to the point: I love a girls' night. Whether we're going to a fancy event, grabbing dinner and drinks, or enjoying a casual night in, spending time with my besties never gets old and is always a guaranteed fun night. While it's very normal for me and my friends to grab a bottle of wine, make a charcuterie board, and watch rom-coms, we also love spicing up girls' night every now and then. I love to host because it's always so fun to transform my apartment with decor, cook great food, and mix up different drinks. It's even more fun when everyone contributes their own creativity and personality to the night, making it a true celebration of friendship.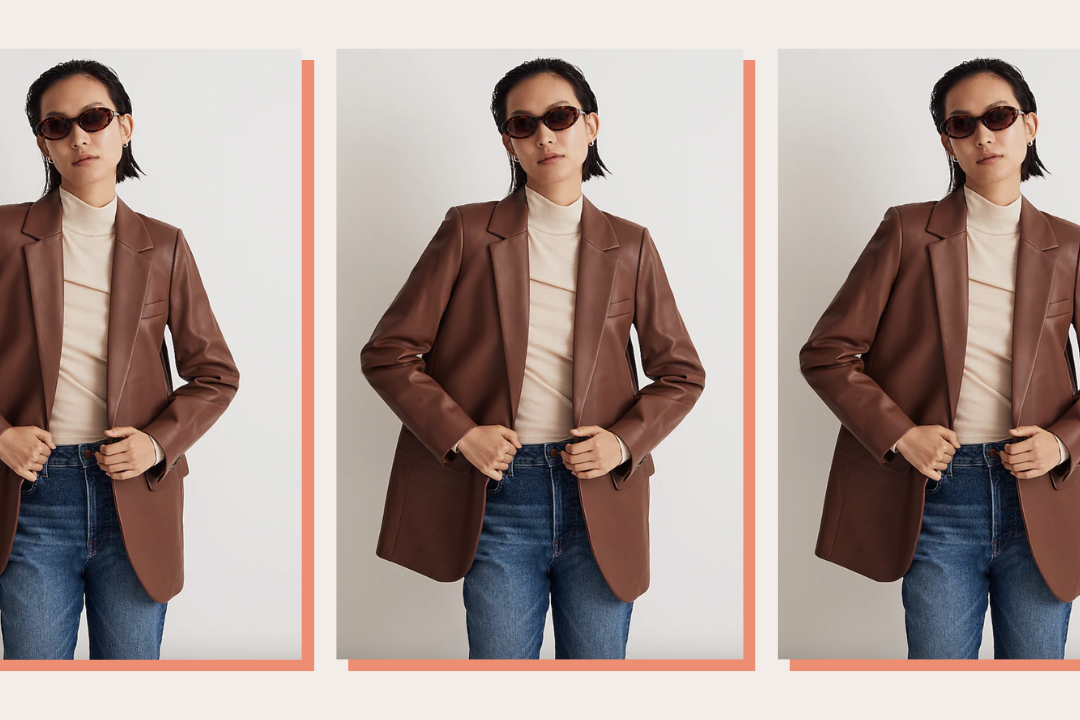 time for your fall wardrobe update!
We've done a lot of fun things over the years, so it's very hard for me to choose a favorite girls' night activity. But here are some of the ideas and activities my friends and I have loved over the years as well as ones we are dying to try for our next girls' night in.
1. Make a Cocktail Based On…
I love this theme for a girls' night because it can go in so many different directions. For this night, everyone makes a signature cocktail based on a predetermined theme and serves them to the group. You can even vote on the best one with a prize for the winner. Some great themes I've seen are cocktails based on your ex, your favorite movie, your job, and your Zodiac sign.
2. Vision Board Night
@aspynovard

vision board girls night with snacks and good vibes!! perfect way to end 2022
Hear me out: Manifesting actually works. I'm very big into manifesting, lucky girl syndrome, the law of attraction—all of it. Every year, I cut up magazines, make a collage-style vision board, and hang it up where I see it daily. I've recruited many of my friends into creating an annual vision board with me, and it always turns into such a fun girls' night. All you need are some magazines, poster boards, and good energy to manifest what you want in life.
3. Permanent Jewelry Party
Permanent jewelry is so trendy right now, so this is the perfect glamorous girls' night. While you could gather all the girls and head to a shop, many permanent jewelry merchants will also come right to your home and host a jewelry party. Put out some elevated snacks, craft some cocktails, and get ready for some gorgeous forever friendship bracelets (or anklets) to celebrate your everlasting love with your besties.
4. PowerPoint Party
I'm not sure where PowerPoint parties came from, but I am obsessed with this idea, and it seems everyone else is, too. This is another night where the possibilities are quite literally endless, and they're fun every single time. Choose a theme and have everyone come prepared with a PowerPoint defending their point of view (hot takes are highly encouraged). Once everyone has presented, you can vote on a winner. If you don't want to make it a competition, just enjoy the hilarious content that your friends bring each time.
5. DIY Paint & Sip Night
A paint-and-sip workshop is a classic girls' night-out activity. But it's even more fun when you DIY one at home. You can find virtual paint and sip classes online, or make it your own by simply painting and sipping simultaneously with no official direction. All you need is some paint, canvases, paintbrushes, and some inspiration. In between painting sessions, serve snacks, cocktails, or wine, and enjoy your creative girls' night.
6. Cookbook Club
If you and your friends are foodies, cookbook club is for you. The premise of this girls' night activity is that each month, you and your friends choose one cookbook, each pick a favorite recipe from that book, and then host a grand dinner party, served family style. Then repeat the next month with a new cookbook.
7. Bring a Board Night
If you're a lover of classic wine and charcuterie board night, then you will definitely be a fan of this one. Bring a board night is where everyone brings a different spread of food and shares it with the group. Cheese boards are a classic choice, of course, but you can also do a dessert board, pizza board, sushi board, fruit and veggie board—basically, anything can become a board theme. It's essentially an elevated potluck, and it's both delicious as well as picture-perfect.
8. Closet Swap Party
A closet swap party has been on my wishlist forever. The idea is that you and your girlfriends all clean out your closets and pick some items that you haven't worn in a while or things you bought for one specific event that you never plan to wear again. Rather than sell or donate these items, you all come together and swap the items from your closet, leaving the party with a few new-to-you items.
9. Outdoor Movie Night
When the weather is nice, outdoor movie nights are a must. All you need is a plain white sheet, a projector, and your favorite movies. If you're lucky enough to have a big backyard, you can create a spacious movie oasis with blankets, pillows, lawn chairs, and plenty of snacks. If you're working with a smaller outdoor space, you can still create a cozy outdoor theater space with outdoor furniture, blankets, and pillows. Don't forget the candles, twinkle lights, popcorn, candy, and cocktails.
10. Craft Night
There's never a bad time to get crafty. In addition to paint and sip nights, I've been seeing a lot of craft nights on my FYP and even in my personal feed. Some of the best ideas I've seen are glass painting, candle painting, and of course, friendship bracelet making—thank you, Taylor Swift! Whether you get creative with paints, paper, beads, or some other medium, a craft night is a fun way to spend time together and let the creative juices flow.
11. DIY Flower Arrangement Party
@sarcar_

this is your sign to have a flower arragment making night with the girls 🥹 found the mason jars at the 99 cent store + everyone brought a boquet from trader joes 🫶🏼 summer friends flowerarrangement
Creating DIY flower arrangements is the perfect summer activity, and it doesn't have to cost a ton. All you have to do is buy some cute jars or vases from the dollar store and grab a bouquet from Trader Joe's or your local grocery store. Then, split up the flowers and made adorable custom bouquets. This is an affordable, fun girls' date that everyone will love.
12. Slumber Party
I used to love slumber parties, but it turns out they're actually even more fun as an adult. Decorate your apartment, plan classic slumber party activities like a movie marathon or spa night, eat raw cookie dough (or actual cookies, if that's your thing), and stay up way too late. You can set a dress code and vibe so that you all match the same aesthetic, or you can go bigger and get matching PJs for you and your girls. Goody bags are another extra special touch. Fill them with a few gifts, like a customized wine glass, cozy slippers, and a mini bottle of sparkling wine for a perfect night.