One thing about me? I never buy any jewelry if it can't get wet or if it's going to be uncomfortable to sleep with. I know myself better than to think I'm actually going to follow the care instructions, and with my luck, my favorite pieces will go straight down the drain if I leave them sitting on the counter while I shower. As a jewelry lover, I make shopping for pieces much harder than it needs to be, but I just learned about a solution, and I couldn't be more excited about it.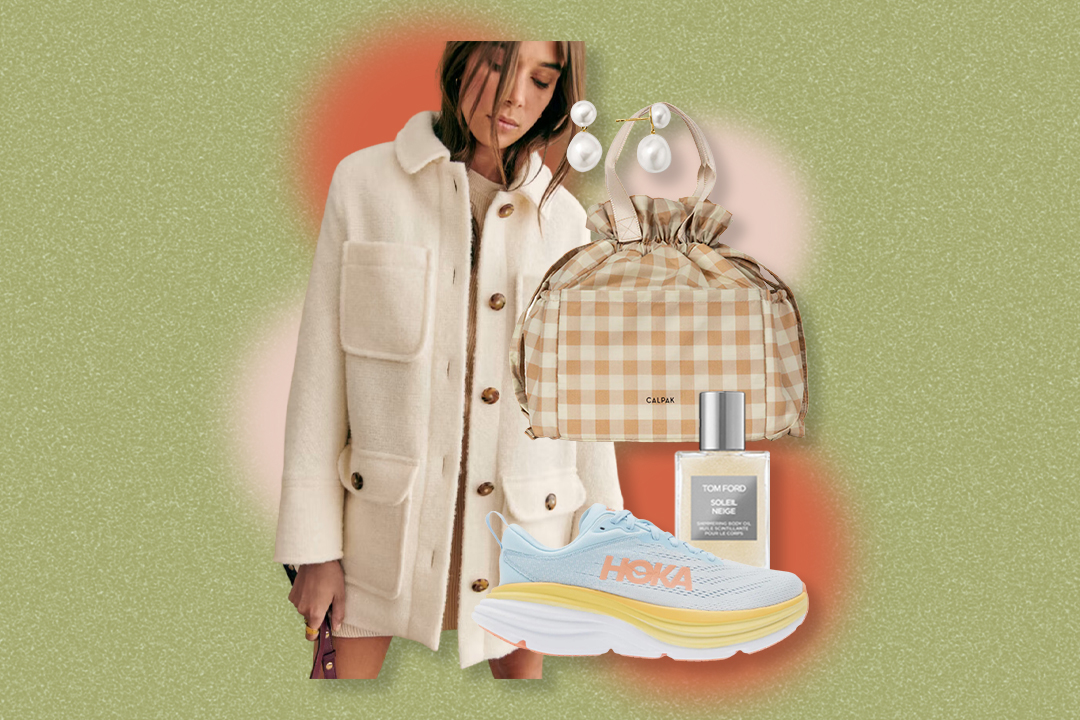 Permanent jewelry has become more and more popular in recent years for those of us who want something high-quality but low-maintenance and also for those who want something to signify something special to them, like a marriage or a friendship, as an alternative to a tattoo.
It used to only be available in big cities like New York City and Los Angeles, but now permanent jewelry stores are popping up everywhere due to the increased demand. Naturally, I did my research on it to find out exactly what it is, how it works, how much it costs, and more, so I could not only educate myself but share the much-deserved hype with you, too.
What Is Permanent Jewelry?
Also called welded, flash, fused, or infinity jewelry, permanent jewelry differs from traditional jewelry in that it lacks a clasp and instead, is permanently welded or soldered together. In recent years, it has become an increasingly popular way to simplify a routine or signify something everlasting. Permanent jewelry is available in multiple metals including but not limited to white gold and solid gold (9k gold, 14k gold, and beyond), and is most commonly made into bracelets, necklaces, rings, and anklets.
How Does Permanent Jewelry Work?
Once a jeweler custom fits the chain that you pick to your wrist, neck, ankle, etc., they will zap the chains together to create a permanent loop. Most jewelry brands use the term "zapping" to refer to the flash of light that occurs when chains are welded together. This process only takes a few minutes to complete.
What Is The Point Of Permanent Jewelry?
Many people choose permanent jewelry simply due to its ease while others choose it to signify special occasions. The chains used for permanent jewelry are great quality, (they don't require any maintenance and don't tarnish) which is appealing to a lot of people who don't want to have to worry about their everyday jewelry or who want something that will last forever, like a friendship bracelet.
How Much Does Permanent Jewelry Cost?
The price will vary depending on the jewelry store you are in, the quality of the chain you choose, and how much of the chain you need for your piece. For example, gold bracelets made from 14k gold will cost significantly less than gold necklaces made from 18k gold. Additionally, if you want to add charms or diamonds, your piece will cost more money.
Does Permanent Jewelry Hurt?
Even though welding tools are used and there is a zapping light that connects the piece of jewelry together, the welding process is completely painless.
Can Permanent Jewelry Be Removed?
If you've seen the most recent season of Love Is Blind where Bartiste and Nancy get permanent bracelets to signify their dedication to each other, you'll know that permanent jewelry can be removed. Nancy ripped off her permanent bracelet after Bartiste said "I don't" at the altar. Drama aside, all permanent jewelry can be removed if you no longer want to wear it. To remove it more gently than Nancy did, you can cut the chain with scissors.
Pros And Cons Of Permanent Jewelry
Pros Of Permanent Jewelry
It is custom fit to you, so you don't have to worry about awkward sizing
You can get it wet without ruining it
It will not tarnish over time
You don't have to worry about losing it
It requires no maintenance
Cons Of Permanent Jewelry
It can be difficult to find a jeweler that offers it
The chains are fragile, so they can break easily
If it doesn't go with your outfit/neckline/other jewelry, you can't take it off
It is an expensive option due to the fine jewelry chain options
Your jewelry will likely need to be removed if you end up needing an MRI, X-ray, or surgery
4 Permanent Jewelry Ideas We Love
Permanent Bracelets
Why stop at just one permanent bracelet? Add multiple chain shapes, sizes, and materials to create a bracelet stack that everyone will ask you about.
Permanent Necklaces
When it comes to necklaces, it never hurts to add a little charm, diamond, or in this case, pearls.
Permanent Anklets
A dainty, sparkling ankle bracelet is an unexpected accessory that will earn you compliments, especially in the warmer months when paired with your favorite sandals.
Permanent Rings
Permanent rings add a unique style to any stack and look gorgeous all on their own. Since they use the least amount of chain, they are the most affordable too.