Ever since I was a little girl and spent weekends away at my grandmother's cottage, I've dreamt of recreating a similar feeling in my own home one day. Her house just had that something, you know? All this to say that you can bet I fully hopped aboard the Grandmillennial home decor movement the moment it came on the scene.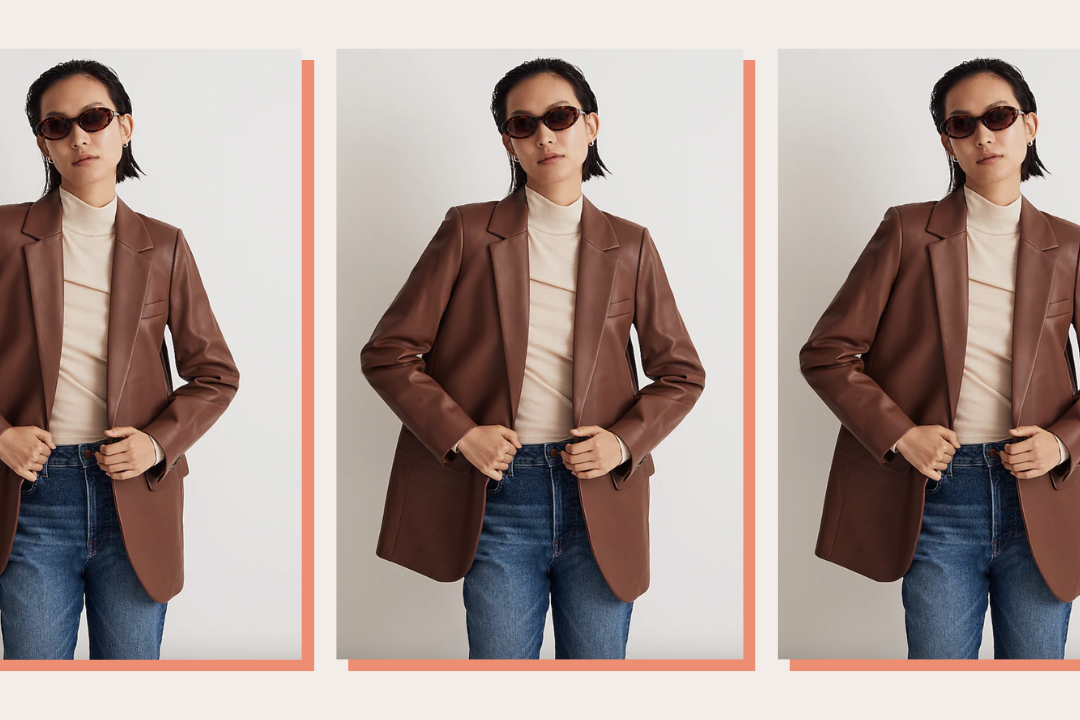 time for your fall wardrobe update!
What exactly is Grandmilliennial style, you ask? It's rooted in traditional style, and, quite simply, the polar opposite of what we've seen across most design accounts on social media for the last decade. It doesn't shy away from florals, chintz, ruffles, or fine china, and it turns its nose up at minimalism and clean, modern lines. It's not for everyone—that much we know. But for those of us who find comfort in the nostalgic decor, it's a welcome departure. Ahead, I've rounded up seven rooms that show off Grandmillennial style, and the takeaway design tips to make grandma proud.
1. Spruce up lighting with pleated lampshades
I remember the days when a simple drum shade seemed like the only viable choice for a table lamp, and I am positively filled with glee that these gorgeous, pleated fabric options are back in the mix. If you want to try out this more traditional look but want to play it safe, consider swapping your lampshade for a simple cone-shaped version instead. It will lend a similar vibe, but more subdued.
2. Bring in plant life to keep your space from feeling stuffy
I love the way that the oversized tree in Nichol Naranjo's dining room injects a ton of life into the space. While the rest of the room is more classic and formal, the plant balances out the room by offering a more casual vibe.
3. Embrace fringe
Though product and interior designer Caitlin Wilson's style has always leaned feminine and classic, this fringe sofa truly has grandma written all over it (and we mean that in the best way). Opting to keep the patterns on the pillows more modern and geometric, as well as sticking with timeless accent tables sporting clean lines keeps the sofa feeling fresh rather than dated.
4. Try a pastel color palette
This charming space designed by Amelia Eaton for Jennifer Lake hosts a slew of incredible details, like the marble faux fireplace surround and matching wallpaper and ottoman. Though it's rooted in traditional style, the pastel color palette lends a bit of whimsy. Consider bringing this color scheme into your own space if you're looking for a way to transition to Grandmillienial style that still feels youthful and bright.
5. Say goodbye to white duvets
Take a leaf out of Michele Straut's book and ditch the plain white duvet cover for a patterned style in a cheerful hue. The modern accent table paired with a traditional, wood nightstand offers the perfect amount of juxtaposition.
6. Bring in rattan
For a slightly more relaxed and casual vibe, there's no better alternative to wood or upholstered furniture than rattan. While it's neutral and cohesive with just about any style, the timeless texture feels especially seamless when surrounded by breezy floral patterns and shabby chic furniture pieces a la Julia Berolzheimer's Charleston home.
7. Bravely mix patterns
One of my favorite elements of Grandmillennial style is the way that it can easily feel collected over time rather than painstakingly designed. Pattern mixing is one of the key elements to this—it offers a sense of confidence that's hard to come by in many modern-day Instagram homes. A foolproof tip for mixing patterns: keep the color palette continuous, or pair small scale patterns with large scale patterns and vice versa. This allows them to complement each other rather than compete.