Instagram is home to a lot, but one of the best parts of this side of social media is watching trends unfold right before our eyes. Maybe they're not on a runway or reported in a magazine, but after you see stuff over and over again, it slowly makes its way onto the scene. Next thing you know, it's on everyone's radar. We see it with fashion and beauty, but it's the most prominent with home decor. I can see a piece of clothing on a hanger or a beauty product swatched on a hand and I'll have a pretty strong idea if it's for me or not. But for home decor, that's not exactly the case. Not everything looks cute on a white background or against a plain wall, but once I see something in someone else's home whose design style I admire, it's a whole different game.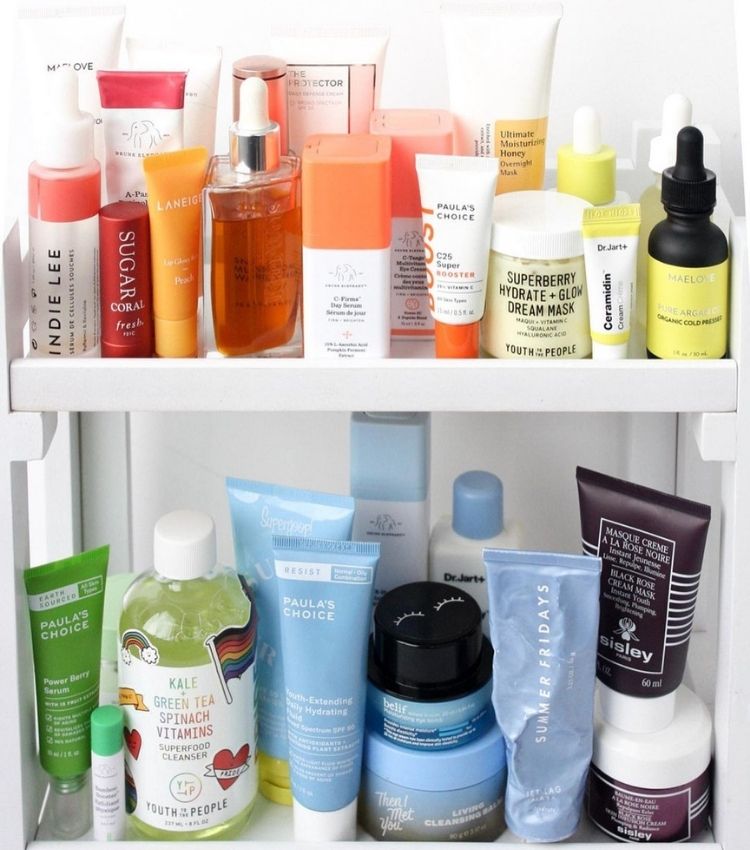 the wrong order can reduce effectiveness
After scouring Instagram for my own interior design inspo, I pulled together the biggest trends I've noticed and what is inspiring me right now (and might you, too!). Here's what to look out for now, according to Instagram:
1. Vintage-Inspired Lamps
We've never had more of a need for proper lighting in our homes, considering we spend endless amounts of time there. But your desk, bedside, and living room lighting can add to your home decor, and we're obsessed with these vintage-inspired lamps. Whether they have an art-deco, modern, or sculptural vibe, we're seeing them everywhere and they're all on our radars.
2. Busts
Variations of the old-school sculptures we saw centuries ago are making their way into our homes. Whether it's a small nude sculpture or a classic bust, this is a decor piece you can easily add to any space, whether it's on a dining table, a shelf, a coffee table, or as a cool piece on your desk. These also look amazing as vases or catchalls for extra storage.
3. Cesca Chairs
As the '70s and mid-century modern are in full swing, these gorgeous cane Cesca chairs are making a major wave. Whether you use them as dining chairs or accent chairs, they're a small way to add the trend to any space regardless of your style.
4. Layering Candles
Long gone are the days when you strategically placed one candle in each room. Not only do candles create an ambiance and make your home smell nice, but they're a great decorating investment. Now, we're seeing spaces completely filled with candles—different colors, shapes, and sizes. You don't have to light them all at once, but let me tell you, it's pretty lovely for a long night at home.
5. Adding Color With Books
Decorating with books is a great way to inject some style and color with items you already use and are typically inexpensive. They also make a space look smart and sophisticated—without having to try too much.
6. Unique Mirrors
We all know mirrors make spaces look brighter, bigger, and overall more styled; plus, the mirrors of Instagram are getting a bit cooler than the ones we've seen in the past. Look for vintage mirrors with unique accents, different shapes, and strong details. Vintage mirrors are a great find on OfferUp and Facebook Marketplace.
7. Cozy Couches
Turning your bed into a cozy oasis has been it for a while, but now that we spend all of our time at home, we're taking that same philosophy to the couch. Turning your couch into a full-on cloud involves a few steps: tons of pillows, blankets (try a fluffy duvet!), and even a sheet to make it feel like a bed.
8. LED Light Strips
TikTok made this trend a big deal, but the way Instagrammers have leveled up and made it a little less "16-year-old's bedroom" has made it ultra-cool. Lights are a pretty inexpensive way to make your home a little more special, and these colorful LED light strips make any mirror or bed frame a little cooler.