Before I adopted a strict hair washing schedule—twice a week: Mondays before work and Thursdays after hot yoga—I washed, blow-dried, and styled my hair every. single. day. Looking back on that now absolutely exhausts me and gives me flashbacks of sore arms from constantly holding up hot tools, but at the time, I didn't know any other way to manage the inevitable grease that started to show at my roots. As a girl who's never been very good at doing anything with her hair besides curling it and putting it up in an occasional ponytail, hairstyles that could strategically hide my grease just weren't on my radar—until they were. And from then on, I never looked back.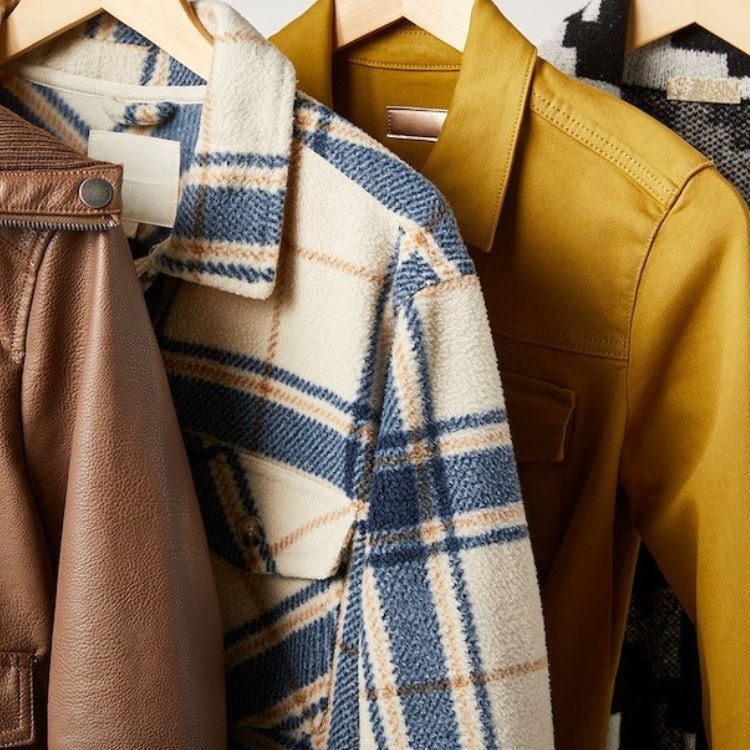 ...and it's wallet-friendly
With the help of hundreds of TikTok tutorials (and a lot of practice), I've found some of the best hairstyles for greasy hair that can help you get away with not washing your hair more than you actually have to. Ahead, we are sharing 10 hairstyles to try, plus some accessories and tools you'll want to have on-hand to achieve them all.
Hairstyles for Greasy Hair Days
There are dozens of ways that you can hide your greasy hair, from braided top knots to sleek half-up styles and more, but these 10 hairstyles for greasy hair are at the very top of our list. Whether you have long and curly hair, short and straight hair, or something beautiful in-between, you can count on these styles to get you through until your next wash day.
1. The 10-second bun
This 1o-second bun went absolutely viral on TikTok, and it's obvious why. The quick and easy style elevates a traditional low bun with hardly any effort at all, making it perfect for a day when you don't have time to wash your hair. As mentioned in this tutorial, you might have to try this bun a few times before you get the hang of it, but once you get it, you'll be obsessed.
2. Braided top knot
This style will make anyone's top knot look like a sportier and more fun version of itself. With the help of two braids knotted together and twisted around the base, this hairstyle will sleek back your greasy stands and keep it in place all day long.
3. Claw clip ponytail
A claw clip ponytail feels so '90s and chic. It only takes a few seconds to throw together, and since it can work for all different hair types and lengths, it's one of the best hairstyles for greasy hair. What more could you want?
4. Bubble ponytail
Of all of the hairstyles for greasy hair on this list, this is quite possibly the most fool-proof. Simply pull your hair back into a sleek ponytail and secure it with an elastic. Then, take a few more elastics (2-5 depending on the length of your hair and how big you want your bubbles) and secure them until you reach the bottom of your ponytail.
5. Voluminous ponytail
See you never, sad and flat ponytails! This easy ponytail trick will make even the dirtiest hair look like it still has some life to it. All you have to do is pull your hair back into a ponytail and then put another small section at the top into an additional ponytail for extra lift.
6. Rope braid ponytail
If you have a hard time braiding your own hair (same), this style is for you. Instead of doing a classic braid, separate your ponytail into two sections, twist them, and then twist the sections together before securing them together at the bottom.
7. Half up with claw clip
When the bottom of your hair is still looking pretty good but the top is looking greasy as hell, turn to this half-up hairstyle. Slick back the top hair of your hair and secure it with a ponytail (you can stop here if you want!) and then twist that section up into your favorite claw clip.
8. Slicked-back front pieces
When the front pieces of your hair start to look a little straggly (IYKYK), slicking them back is your best bet. Use a styling cream or gel to comb your front pieces down and back before securing them under the rest of your hair in the back. Then, use a round brush, straightener, or curling iron to refresh the rest of your tresses.
9. Slicked-back classic braid
I love a slicked-back braid as much as the next girl. It's easy, classic, and a perfect way to make your dirty hair look presentable—no matter if you're headed to the tennis court or the board room.
10. Sleek hair with a claw clip
Attention short-hair girlies: you too can rock a claw clip. With the help of styling cream and a boar bristle brush, gather all of your hair at the nape of your neck before securing it with an elastic. After that, simply flip your ponytail up and secure it with your favorite claw clip.
Products & Tools for Greasy Hair Styling
While it's totally possible to use a regular hair brush and your natural oils to achieve these looks, these products and tools can make getting your hair to stay sleek and in place a whole lot easier. From a best-selling styling cream to a boar bristle brush, these are the best products and tools to use when you're trying hairstyles for greasy hair.