Dressing up for Halloween—you either love it or you hate it. For some, searching through Pinterest and curating a unique ensemble is a sport they wait all year for; for others, perfecting a Halloween costume proves nightmarish, and usually happens at the last minute. I find myself in the latter category. What often stops me from having the best Halloween costume is the cost. Buying brand-new accessories and clothes you'll only wear one night is tough for me to swallow. This usually leaves me with a less-than-optimal costume that I don't love. This year, though, I've promised myself to start preparing ahead of time to avoid the last-minute "what should I wear" meltdown.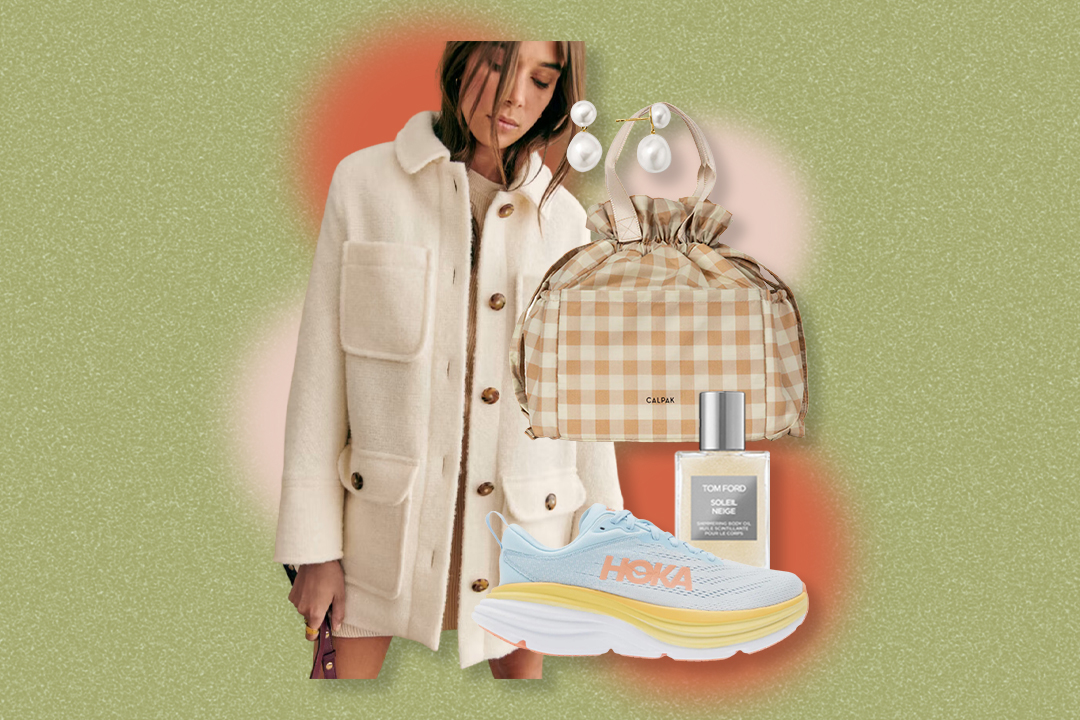 The solution to finding a great costume for less? Creating looks with items you already own. Not only is this option budget-friendly, but it's also sustainable (you avoid buying things you probably won't wear again). For this, you'll want to stick to iconic characters that are easily recognizable. Just like a good outfit can give you the confidence to take on the day, a good costume can turn your Halloween fête around. Whether you're perusing for inspiration or in need of an easy outfit, keep scrolling to see the best Halloween costumes you can make with items in your closet.
Serena and Blair
Dust off your old plaid school uniform and channel Serena or Blair this Halloween (or grab a friend and go as the duo). Style it with a headband and ballet flats, or a loose tie and heels depending on who you choose. Either way, this costume is both easy to orchestrate and instantly recognizable.
Barbie
The most popular Halloween costume choice in 2023 is undoubtedly going to be Barbie. Pair whatever Barbie-pink clothes you have together and voilá: You'll be saying "Hey Barbie!" (and waving to all the other Barbies in town) all night long.
Rihanna at the Super Bowl
The Super Bowl might feel like it was eons ago, but let this be your reminder that it was, in fact, back in February, so Rihanna's Super Bowl look is totally fair game for your Halloween costume. Just dress in head-to-toe red, and if you feel so inclined, grab a fake mic to complete the look.
Tanya McQuoid
If you own a lot of pink but don't want to be Barbie, opt for Tanya Mcqouid of HBO's "The White Lotus." The identifiable part of this costume is definitely the scarf and oversized sunnies, so don't forget to accessorize to the nines before you head out for the night.
Taylor Swift
By now, all of Taylor Swift's Eras Tour outfits are instantly recognizable (not to mention some of the most important pop-culture moments of 2023). Pull out your most bedazzled outfit (or your Eras Tour outfit if you were lucky enough to have attended) put on a red lip, and spend the night cosplaying as The Music Industry herself.
Men in Black
This Men in Black-inspired costume is perfect for those who stick to a capsule wardrobe. Style a white button-down with a black blazer and mini skirt, then accessorize with a black tie, boots, and sunnies.
Carrie
You only need two things for a good Carrie costume: a slip dress and some fake blood. With a quick run to CVS, you'll be everyone's favorite Prom Queen with little-to-no effort.
Mia Thermopolis
One of the most nostalgic people to be on Halloween? The Princess of Genovia, Mia Thermopolis. For this look, all you need is a white dress, your favorite sunglasses, and over-the-ear headphones.
Daisy Jones
Earlier this year, nobody could peel their eyes away from their screens and the will-they-or-won't-they drama between Daisy Jones and Billy Dunne. Go as Daisy Jones and the Six's beloved protagonist by wearing a knee-length coat, sunglasses, and a pair of cowboy boots.
Jenna Lyons
Real Housewives fans 'round the globe have fallen head-over-heels with the New York franchise's new cast member, Jenna Lyons. Go as the fashion mogul by wearing jeans, a blazer, pearls, and oversized glasses—a red lip is also encouraged.