We are living in the era of the Eras Tour and Taylor Swift is our reigning queen. Whether you survived the great war of Ticketmaster or are still trying to shake it off, if there's a Swiftie bone in your body, you've probably seen photos and videos of Taylor performing her crown jewels from across all 10 of her albums. It's a lot to take in. Each three-hour concert features a setlist of 44 songs, including two surprise songs that could be from any point in her illustrious career.

And, of course, as we travel through each distinct era, Taylor arrives clad in a new ensemble to match. Her wardrobe ranges from ball gowns to blazers and is custom curated by top designers like Roberto Cavalli, Elie Saab, and Alberta Ferretti. As the tour continues, we've also seen her swap outfits for varying eras, leaving fans to wonder which dazzling gown she will wear to perform "Enchanted" or which elegant dress will appear during Folklore.
If you're lucky enough to be headed to the Eras Tour and are still searching for outfit inspo (or are just swooning over her recent looks), there's no better cue to take than one from Taylor herself. We scoured the internet to figure out how to replicate Taylor Swift's Eras Tour looks, no custom designer pieces required. Are you ready for it?


1. The Faux Fur "Lavender Haze" Coat
While performing this single from her latest album, Taylor channels the groovy, electropop vibes of Midnights with this epic statement coat. It resembles the shaggy purple jacket she wears in the "Lavender Haze" music video and can be duped with these pieces that look almost identical.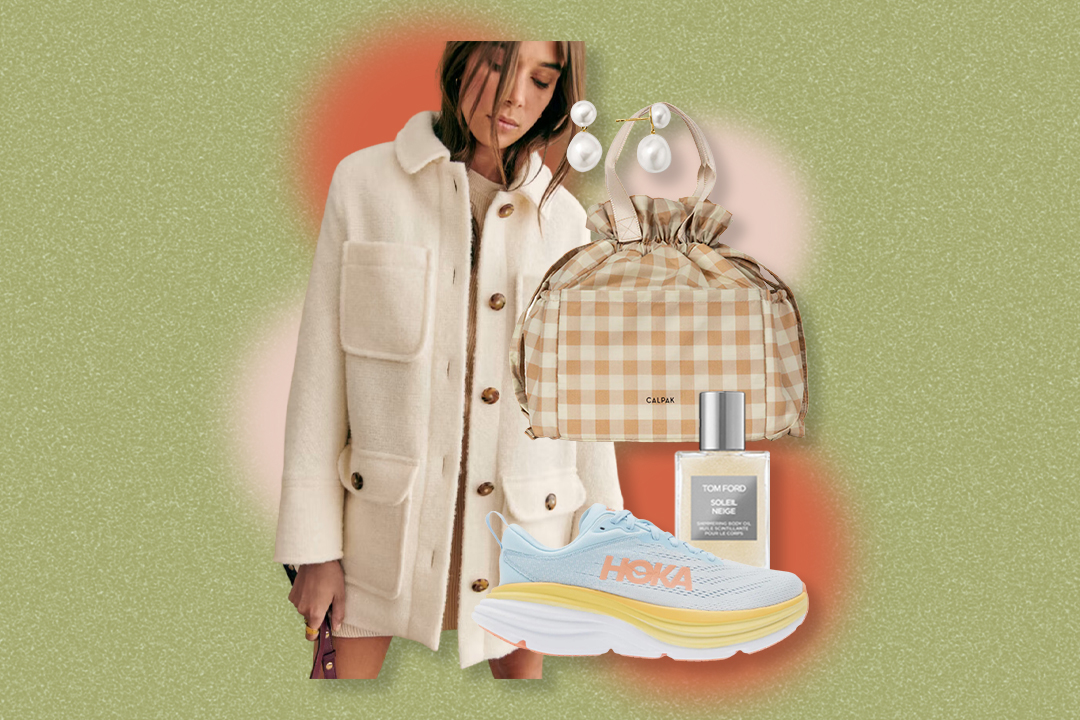 2. The Flowy Purple Folklore Dress
During the tour's opening performances, Taylor donned this ethereal dress for her emotional Folklore setlist. Without the signature sparkles and sequins of other eras, this elegant dress completely coincides with the spirit of her moodiest album. While it's a great option for your Eras Tour 'fit, it also happens to be a piece you can rock on a regular summer weekend, too.
3. The Flowy Cream Folklore Dress
This whimsical dress has also been featured during Folklore performances. It's cottagecore at its finest and is giving Fleetwood Mac meets Mystical Fairy Queen. There is something utterly mesmerizing about watching this dress twirl around during a performance of "August", and we don't blame you for wanting to spin around in it yourself.


4. "The Man" Blazer (and Boots)
Taylor is a fearless leader and alpha type as she performs this famous track from her Lovers album. If you're looking to take inspiration from Taylor's sparkling silver number, you're in good company. Silver happens to be one of the top trends of 2023, so you can get use of this look all year round.

5. The Pink "Enchanted" Ball Gown
For her pinnacle performance of "Enchanted," representing the Speak Now era, Taylor has rotated a number of amazing princess-style ball gowns. This dazzling pink dress embodies the whimsy and romanticism of the musical number and is one of the most lavish costumes we've seen during the tour. Of course, you probably aren't in the market for a ball gown (though we're jealous if you are), but you can embody the vibe with similar, less formal (but just as magical) dresses.
6. The Shimmering Red Dress
What would the Red era be without a statement red dress? This chic outfit pays homage to Taylor's earlier days, as she performs the spiritual experience that is the "All Too Well" (10-minute version). All it takes to replicate this look is a shimmering, sequin midi dress.
7. The Reputation Jumpsuit
Taylor's fiercest album is paired with a snake-adorned, one-sleeve, one-legged bodysuit. It's the perfect salute to Reputation, which gives us bangers like "Don't Blame Me" and "Look What You Made Me Do". Reputation girlies can try pairing a one-sleeve bodysuit with fitted black pants for their powerhouse moment.

8. The Fearless Flapper Dress

This gold-tasseled flapper dress represents the Fearless era and is so much fun! The style is a nod to Taylor's album tour back in 2009-2010, which featured a similar dress, but brings a modern twist almost 13 years later. Wear your own fringe dress to the tour or out of the town and try to resist spinning around in it all night long (spoiler: you won't be able to.)

9. The Boho Evermore Dress
The tour's simplest look comes in the form of this adorable summer dress, worn during the Evermore segment of the show. Wearing a similar piece is guaranteed to make you want to sit at a piano and sing "Champagne Problems" in anguish—or, you know, head out on a summer night with your friends.
10. The Sparkling Midnights T-Shirt Dress
Best believe Taylor is still bejeweled with this shimmering pink T-shirt dress worn during the Midnights era. She rotates a couple of different styles for her newest album, but this one is a favorite, paired with her iconic "Lavender Haze" coat.